Getting High for an All-Time Low: Colorado's Recreational Pot Is Tax-Free Today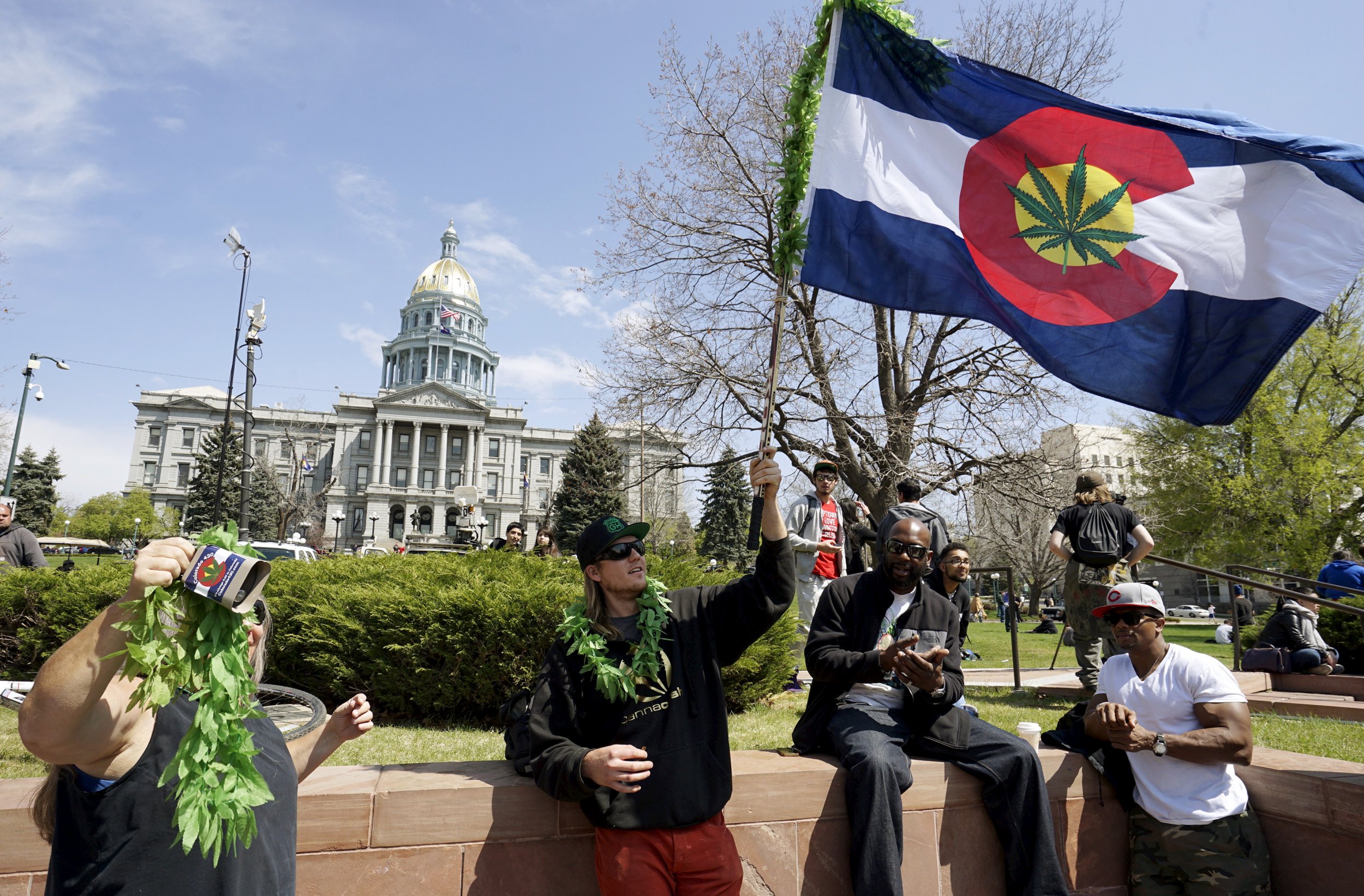 Colorado's marijuana enthusiasts celebrated a different kind of high holiday on Wednesday: a once-in-a-lifetime, single day of tax-free recreational marijuana. The Associated Press reports that a loophole in a state tax law has lifted taxes on marijuana for the day, meaning that people looking to toke won't have to pony up the traditional 15 percent excise tax (which is slapped onto recreational marijuana when it's sold from the grower to the retailer) or the state's requisite 10 percent sales tax.
The exemption is due to a "fiscal glitch" within the state's constitution, as Governor John Hickenlooper told the Denver Post several months ago. Colorado state law mandates that any new taxes—meaning the 25 percent taxes on recreational pot that people had voted on in 2013—must be approved by voters given the state's Taxpayer's Bill of Rights. It goes on to detail that if the state's tax collections outweigh its projections, it must ask said voters for the approval to keep the cash (in November, voters will decide if Colorado can collect on the pre-existing pot taxes).
So to fulfill the requirement that the state taxes return to zero again, authorities concluded that a 24-hour tax exemption was the answer. Still, it likely won't impact the state's booming revenue from marijuana taxes: AP notes that the sum rose from $25 million in early 2014 to $44 million in early 2015.
September 16 was chosen as the tax-free marijuana day because it's exactly one day after the state finalizes its accounts for the past fiscal year. Shoppers still have to pay the state's 2.9 percent sales tax, however. Local taxes and medical marijuana taxes are still eligible too.
One would think that retailers would be overjoyed, but the Denver Channel notes an interesting problem: While stores will likely want to be brimming with green for customers, if they have to restock, they'll have to pay up the very excise tax they are exempt from for the day. Regardless, dispensary owners are preparing to welcome the slew of customers by advertising one-day-only deals taking advantage of the legal hiccup.
Denver mainstay the Grass Station, for one, is offering up the aptly named "once in a green moon" discount in honor of this unexpected holiday. After 9:16 a.m. on Wednesday, the dispensary began matching the state's daily discount, offering all kinds of stony goods 10 percent off typical prices. Happy holidaze, indeed.