Getting High: Willie Nelson Wants Jeff Sessions to Smoke Some Pot and Leave Stoners Alone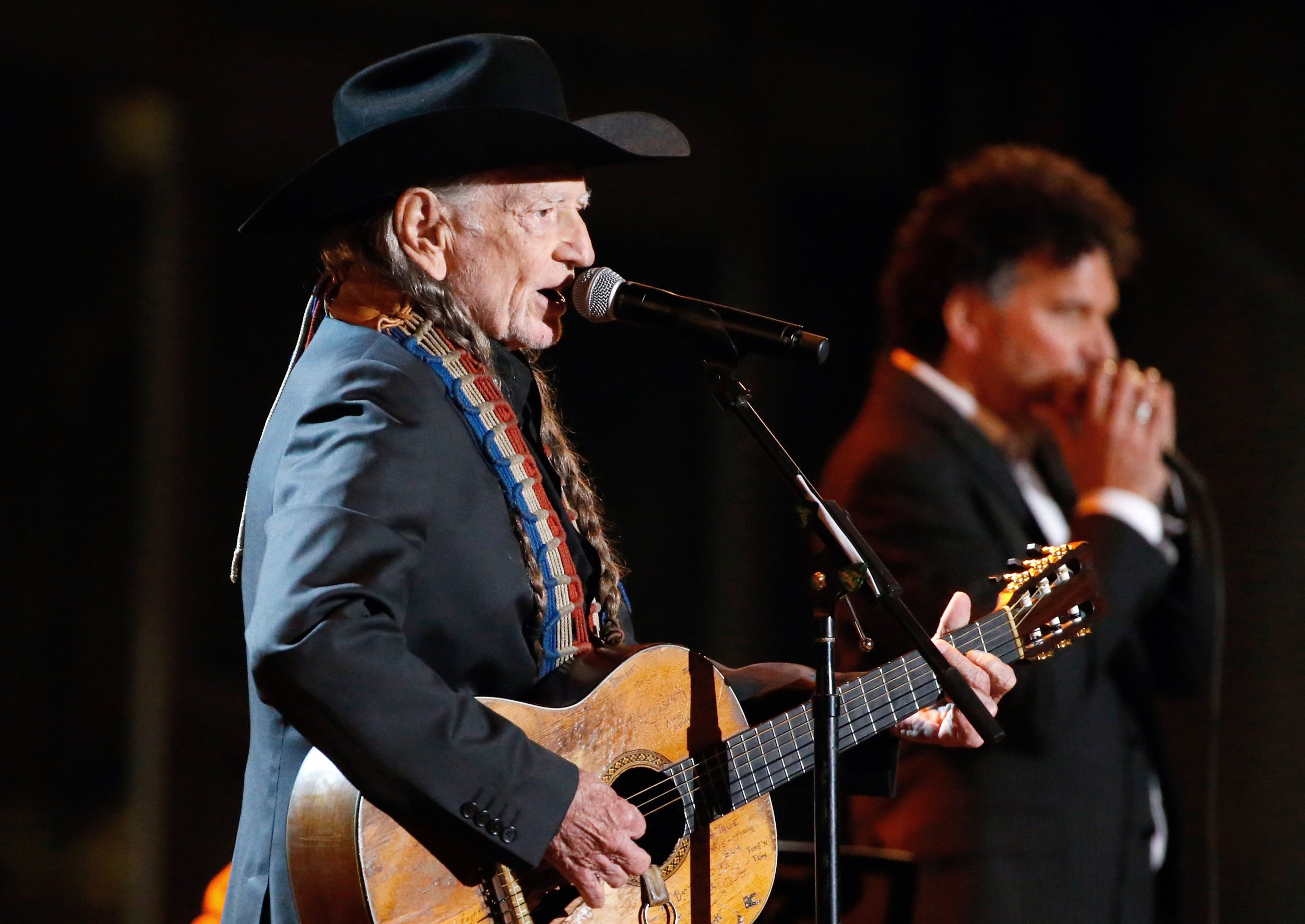 Everybody must get stoned, the famous Bob Dylan lyric goes. And as far as country singer Willie Nelson is concerned, that goes for U.S. Attorney General Jeff Sessions, a hardline anti-marijuana crusader.
Nelson is a crusader, too, though he is thoroughly in the pro-marijuana camp. Snoop Dogg, for example, himself known to enjoy a toke now and again, says that Nelson is "the only person that's ever smoked me under the table," according to an interview published in Vibe earlier this year.
Nelson and Snopp have surely been anxiously waiting to see how far Sessions is willing to take his anti-marijuana crusade. Nelson was asked about the attorney general by Rolling Stone, which published an extensive interview with Nelson on Wednesday afternoon, and he had some advice for the former senator from Alabama.
"Jeff Sessions recently said that pot is 'only slightly less awful' than heroin.​ I wonder if he's tried both of them," Nelson said. "I don't think you can really make a statement like that unless you tried it all. So I'd like to suggest to Jeff to try it and then let me know later if he thinks he's still telling the truth!"
Sessions has also said "good people don't smoke marijuana." As the nation's top law enforcement officer, he could signal a broad crackdown against both recreational and medicinal uses of the drug, which remains illegal under federal statute. According to Governing magazine, marijuana is currently legal in 26 states, as well as in Washington, D.C. Several more states will soon join their ranks.
A revanchist agenda seems to broadly animate Sessions. He frequently invokes lurid portrayals of drug traffickers, dangerous cities and prowling criminals, imagere rooted in a largely outdated reality from the early 1990s. He has, for example, instructed federal prosecutors to seek tougher sentences in drug cases, bucking the trend of sentencing reform that was supported by conservatives and liberals alike. That led former Attorney General Eric Holder to call Sessions "dumb on crime." Earlier this year, Sessions also called New York City "soft on crime," an assertion many decried as plainly laughable, not to mention wildly inaccurate.
Many see his criticism of marijuana use as similarly uncoupled from reality.
In the interview published today, Nelson also told Rolling Stone that he's considered running for president himself. "I came close a couple times. And then I sobered up," he said. It is not clear if Nelson would have run as a candidate of the Green Party.