Getting a Jump Start on Your Taxes Could Impact Your Stimulus Check
Tax season is upon us and while it's smart to prepare tax filings well ahead of the April 15 deadline, it may be beneficial to wait to actually file the documents until President Joe Biden signs a forthcoming relief package.
Congress is still divided on the details of the package but Democrats are looking at using the reconciliation process, which means they could pass it without Republican support. Under Biden's current $1.9 trillion proposal, eligible individuals with incomes under $75,000 would receive $1,400 and if eligibility is based on a person's most recent tax return, taxpayers may want to compare this year's return to last year's to maximize their payment.
"If their income is lower in 2020 than it was in 2019 or 2018 and it makes them eligible for new stimulus payment it's a huge advantage," CPA Tom Wheelwright, CEO of WealthAbility and author of Tax-Free Wealth told Newsweek. "If a person's income in 2020 was higher than 2019, you might want to wait to file."
Under Biden's plan, people earning more than $75,000 will receive reduced payments until they're phased down to zero at a currently unknown income cap. Without a final package, it's unclear if a 2020 tax return could be the basis for eligibility but both the Coronavirus Aid, Relief and Economic Security (CARES) Act and the package passed in December used a person's most recent return. So, Wheelwright said it's "most likely" going to be the case this time.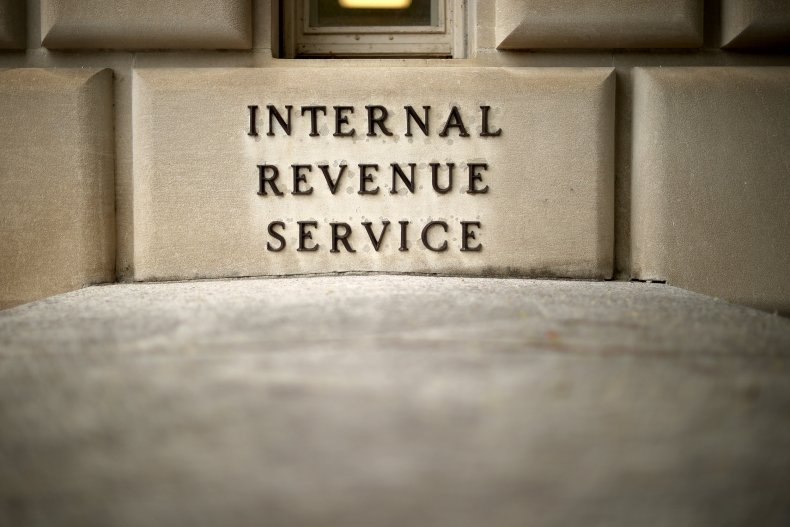 On Monday, Biden met with 10 Republican senators at their request to discuss his stimulus plan. Republicans offered a proposal with a significantly lower price tag of $600 billion that also includes stimulus checks, but in a more targeted manner. Under the GOP proposal, those earning under $40,000 would receive a $1,000 payment.
The two sides didn't come to an agreement on a package but Senator Susan Collins categorized it as a productive meeting. However, unlike in 2020, when the two sides had to come to a compromise to pass a package, this time, Democrats don't necessarily have to give any ground.
Biden, who campaigned heavily on his ability to tackle the pandemic, urged Georgia voters in the runoff election to vote Senators Raphael Warnock and Jon Ossoff into office because it was crucial to passing more pandemic relief. Their victories created a 50-50 split in the Senate, giving Democrats control of both chambers of Congress.
If Democrats pursue passing Biden's package by way of budget reconciliation, they only need a simple majority and Vice President Kamala Harris could be the 51st vote to push them over the threshold.
A cornerstone of Biden's campaign, Democratic leaders appear to be ready to move forward without Republicans, but Senator Mitt Romney warned that it's not the best way to start off the president's term.
"Down the road, they will need us," Romney told KUTV, referencing future votes on Biden's policies. "And if you want to get off on a good foot you can work together and find common ground. Just because you can do it doesn't mean you have to do it."
How a package is passed is still up in the air but it seems likely that another round of stimulus checks will be coming in the near future. Wheelwright advised people to prepare their 2020 tax return, compare it to their 2019 return and then decide if it's better to file now or wait.
"In this case, where you have this stimulus bill and we think these stimulus checks are going to be based on the most recent return filed, it's a real advantage for taxpayers," Wheelwright said. "You have the advantage of knowing where you stand before you file."