Getting a Visa to Travel to the U.S. will Become Much Harder Under New State Department Policies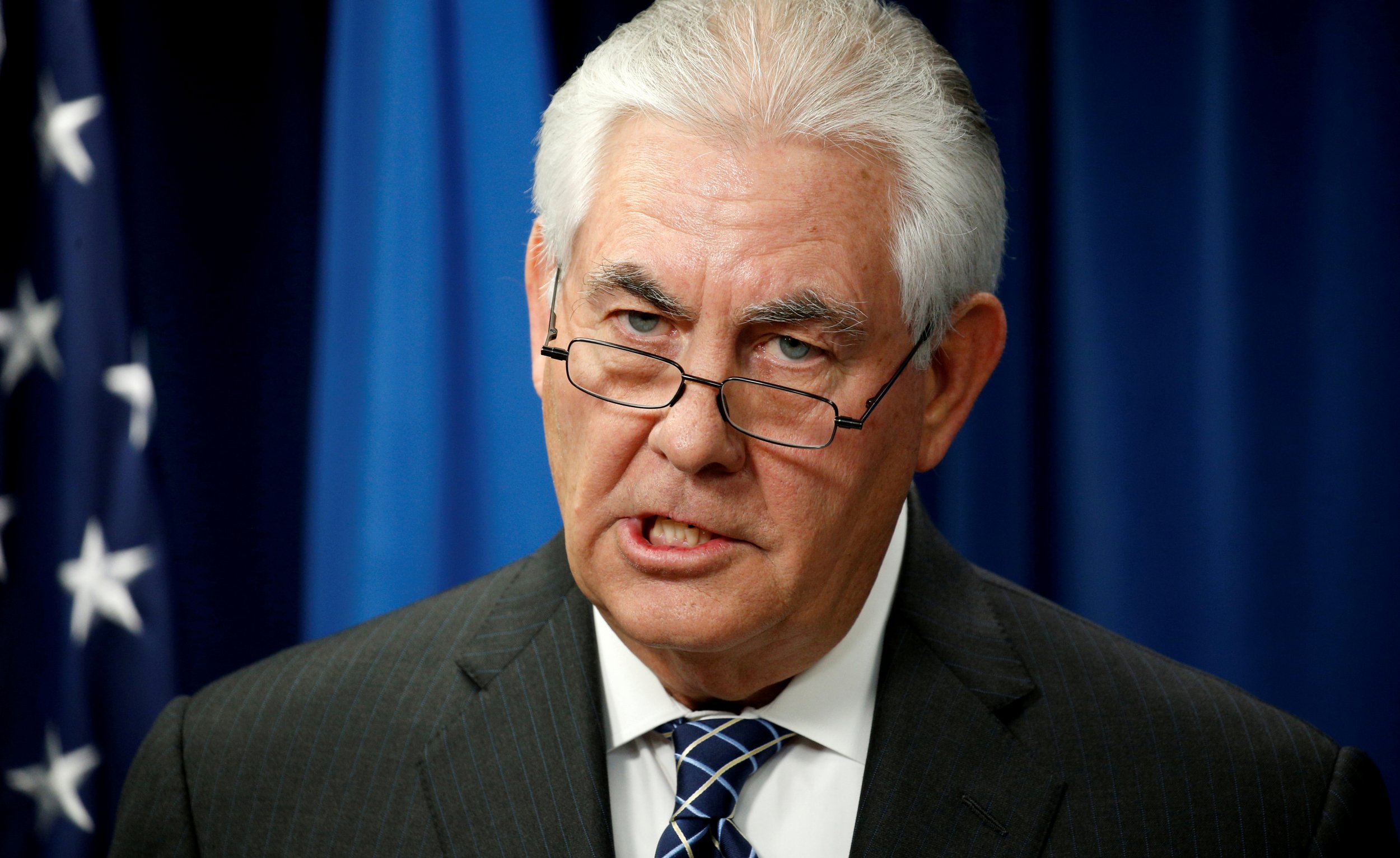 Secretary of State Rex Tillerson wants to make it tougher for certain people to obtain a visa to enter the U.S., Reuters exclusively reported Thursday. The new screening process would direct officials to probe social media accounts for all applicants who have ever visited or lived in territory controlled by the Islamic State group, according to four diplomatic cables or memos issued by Tillerson and seen by Reuters.
It's unclear what nationalities Tillerson plans to target. The cables revealed only that Tillerson has directed U.S. diplomatic missions to identify "populations warranting increased scrutiny." He also ordered a "mandatory social media check," which would represent a stark policy shift because consular officials rarely screen social media accounts under current U.S. directives.
The new State Department measures come after President Donald Trump promised on the campaign trail to usher in "extreme vetting" for anyone entering the United States to stop future terrorist attacks. But immigration lawyers and activists have warned that new policies could result in visa applicants being discriminated against because of their country of origin or religion.
"What this language effectively does is give the consular posts permission to step away from the focused factors they have spent years developing and revising, and instead broaden the search to large groups based on gross factors such as nationality and religion," Jay Gairson, a Seattle-based immigration attorney, told Reuters.
Critics have said the visa application process is already thorough and difficult to maneuver. An applicant from Iraq who wanted to travel to the U.S. on a tourist visa, for example, would have his or her information checked against U.S. terrorism watch lists and databases. An interview process is used to determine whether the applicant is a threat or intends to overstay the visa and illegally move to the U.S.
"We have a terrorist watch database. We have known immigration violators database. We have a criminal background check database that they have to go through. They don't just take the visa applicant's word," Stephen W. Yale-Loehr, an immigration law professor at Cornell University's law school, told CBS News. "They do go through all of these computer databases to verify for themselves that it's appropriate to issue the visa to a particular individual."
Trump announced in January a travel ban on seven Muslim-majority nations that was later struck down in federal court. "My first priority will always be to protect and serve our country," he said at the time.