Getty Biographer Says Newsom, Pelosi 'Like Family' to Oil Billionaire Clan
Is"The Getty Curse" real? How did the Getty family get to be so close with so many California political heavyweights? And who will the family support if Kamala Harris and Gavin Newsom go head-to-head in 2024? Vanity Fair writer-at-large James Reginato answers these questions and more in the Q&A that follows, which is based on the extensive research he did on the four generations of the Getty dynasty for his new book Growing Up Getty: The Story of America's Most Unconventional Dynasty (Gallery Books, July).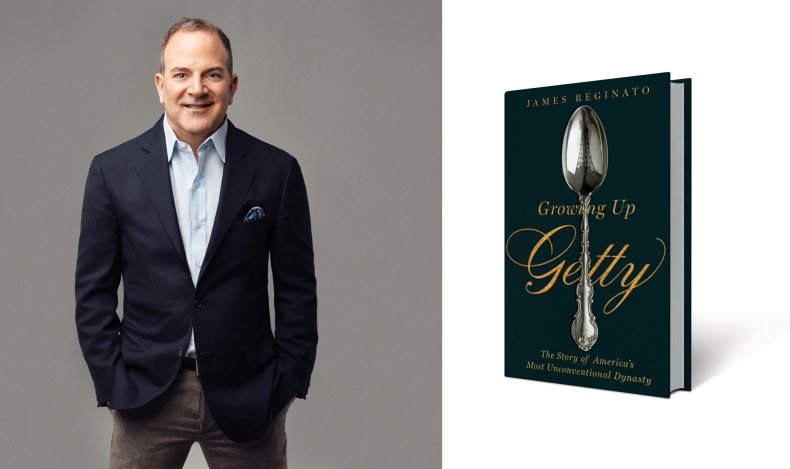 Why did you choose to write this book? Why this family?
Over the years, I had interviewed a few Gettys. I found them fascinating—and all quite different. I began to learn how sprawling the family is, with four distinct branches. They have all gone in wildly different directions, not just geographically. Writing his book was an opportunity to connect the dots and learn how a contemporary dynasty survives and even thrives.
What was the most surprising thing you learned about the family?
They have often been depicted as totally dysfunctional and tragic; in fact, they have proven to be surprisingly durable. There was also a lot of misinformation out there on the family, particularly on J. Paul Getty. He's been painted as being so coldhearted and mean. In fact, I learned that his grandchildren adored him. And while none of his five marriages lasted, he and his ex-wives (as well as his many mistresses) maintained truly warm relations until the end of their days—a feat. People who knew him really liked him.
Is the Getty curse real?
If you asked that question circa 1980, there would have been ample reason to say yes. There had been two tragic drug-related deaths, then the sensational kidnapping of Paul III, after which he became a drug addict and a paraplegic. His sister Aileen battled drugs, too, and contracted AIDS. There was a lot of trauma and sorrow. During this time, the press also played up disagreements and legal action between some family members over the sale of Getty Oil and the management of their trust. When there are this many zeros involved, however, it's rare when there isn't litigation. This family eventually came to an agreement. Several Gettys won their battles with addiction. Today, living on four continents, they're a close-knit and strong group.
Gavin Newsom and Billy were business partners and Gavin was best man at Billy's wedding, but then their friendship ruptured. What do you think caused the rift?
The rift began just after Billy married Vanessa. She was not a fan of Gavin. It was Vanessa, too, who brought Kamala Harris into the fold, where Gavin had always been considered The One. Vanessa threw her support behind up-and-comer Kamala. In November 2020, it appeared like Vanessa had picked the winner. But the story continues to unfold.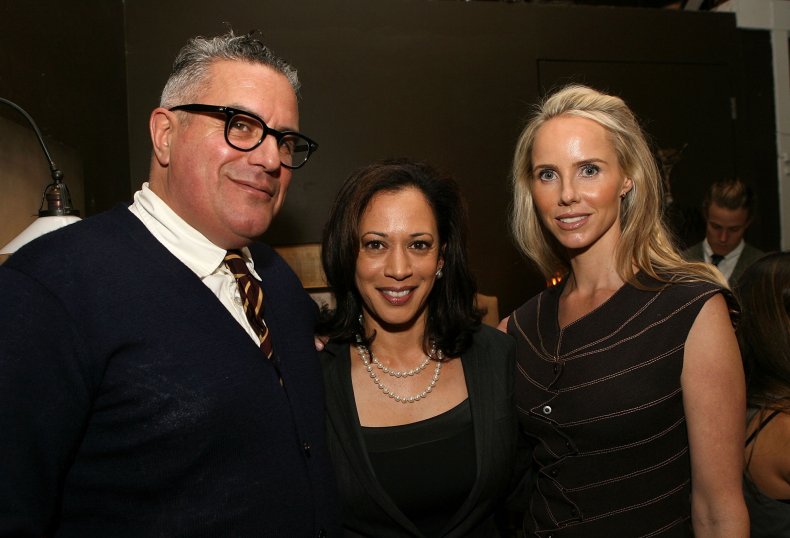 Nancy Pelosi was criticized for officiating an oil heiress's (Ivy Getty) wedding. Harris and Newsom were wedding attendees as well. How have the family friendships influenced political positions and vice versa?
For Pelosi to, in her own words, "hightail it," from Washington to San Francisco to officiate at the wedding was a testament to her 50-year friendship with Gordon and his late wife Ann, who had largely raised Ivy. When Ann died suddenly the year before, Ivy was devastated. It meant the world to her to have her grandmother's close friend there.
Newsom and Harris are both likely 2024 presidential contenders if Biden doesn't run. How will the Getty connections and donations affect the next democratic presidential nominee?
If Newsom and Harris should both be candidates in the primary, I imagine each would get contributions from various Gettys. Choosing one over the over would present a tough choice, but money would flow to either or both.
Are the Getty, Newsom, Pelosi and Harris families all still close? How are the Gettys involved in their political careers?
The first three will be close till the end. They're like family to each other, united by real bonds of affection, over decades. While the Gettys have made big campaign contributions, they aren't pushing for policies; these are not transactional relationships. Gordon, a composer of classical music, generally has his head in the clouds. He's not a political animal. Kamala Harris came into the picture much later. They don't have the same history with her, but they certainly remain supportive of her.
What do you think is J. Paul Getty's most important legacy?
Getty left the bulk of his personal fortune to his namesake museum in Malibu because he believed that art was a civilizing force. The Getty has become one of the world's greatest cultural centers. Among the millions of people who have visited—admission-free—many of them have doubtless found some delight and even enlightenment.
When Gordon dies, the Getty trust will be distributed. Do you think the Getty dynasty will continue to be as powerful a public presence? In what ways?
When the capital gets divided among the grandchildren, they and their children will be in positions to do quite ambitious things. So, I would assume we'll hear a lot more from many of them. But most Gettys are extremely private; they detest seeing their names in the press.