Ilhan Omar Meets New Zealand's First Asylum Seeker MP, Shares Stories of 'Abuse and Violence We Face' as Refugee Politicians
A New Zealand politician who became the first refugee to be elected to her adopted country's parliament says that like the U.S. congresswoman Ilhan Omar, she is a victim of "old guard racists."
Golriz Ghahraman fled Iran as a child and made history in the South Pacific country when she was sworn into parliament in 2017 as an MP for the Green Party.
On Monday, she met Minnesota representative, Ilhan Omar, in Washington D.C. where they spoke about their experiences as former asylum seekers who ended up in their new countries' houses of representatives.
After their meeting in Washington D.C., Ghahraman shared an image of the pair together on Facebook and wrote how they had both "started as refugees, grew up to sit in Houses of Representatives," and were "laughing hysterically at all the nonsense thrown at us by old guard racists."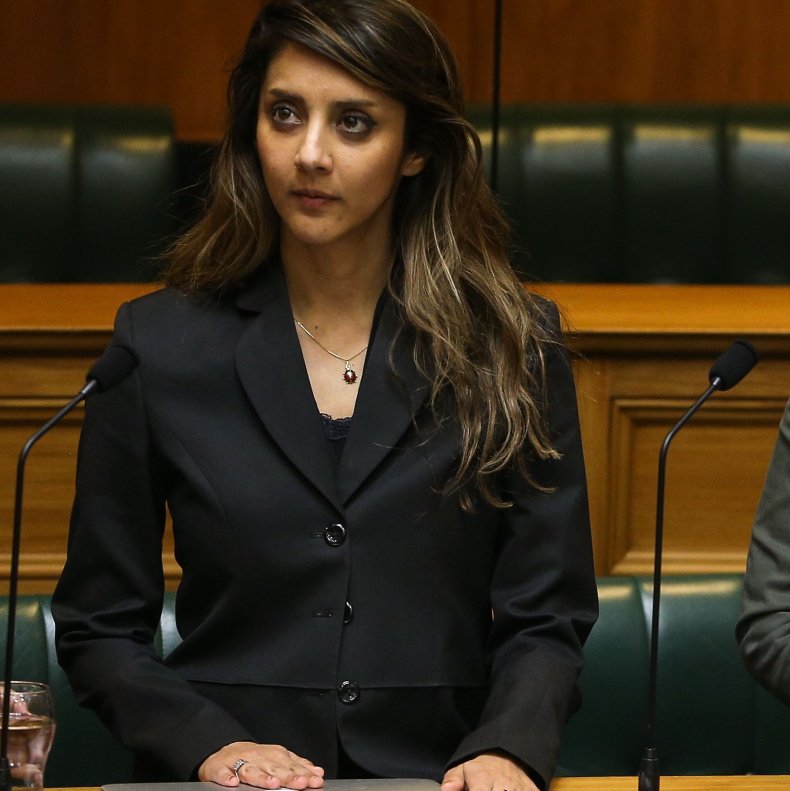 "I got to hang out with her for a long while today just swapping notes on the parallels in abuse and violence we face as the first refugees to enter our nations' Houses of Representatives," Ghahraman wrote.
"It is abuse we get on behalf of entire communities. I thanked her for putting into words our shared determination to cut through all that and do our job."
She referred to the controversy earlier this year when President Donald Trump tweeted that Omar, as well as three other Democrat congresswomen, Alexandria Ocasio-Cortez, Ayanna Pressley and Rashida Tlaib, known as "The Squad", should "go back" to where they came from.
Omar was the only one of the four not born in the United States, but has been a U.S. citizen since the age of 17.
Ghahraman told the New Zealand Herald that she ran for Parliament the year Omar got into the state legislature, in 2016.
"To me [Omar's election] was the extraordinary thing that happened. I spoke to her about what it meant for me to see her get elected and what an encouragement that was for me to run," she said.
Israel blocked Omar from visiting the occupied West Bank and East Jerusalem on account of her support for the Boycott, Divest and Sanctions (BDS) movement against the country.
Conservatives have also repeatedly criticized Omar over her stance on Israel, accusing her of anti-Semitism, a charge she has denied.
In August, Omar revealed she had received a racist threat, saying that she would be killed at the Minnesota state fair, the BBC reports. She now has security guards as a result of such threats.