Ghana Election Website Back Online After 'Attempted Hack'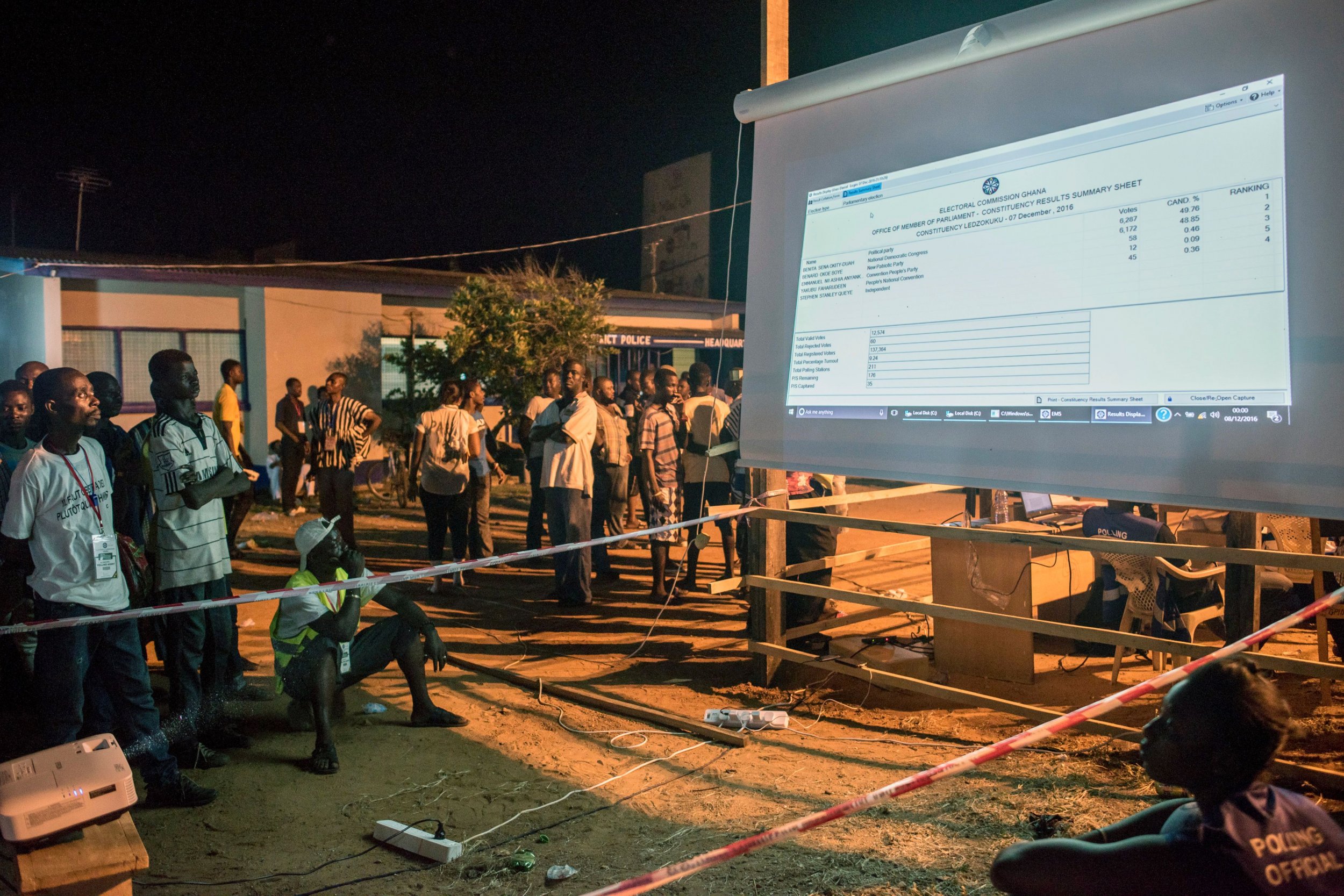 Ghana's electoral commission has denounced a cyberattack after its website was reportedly taken down for four hours the night after citizens cast their vote.
Ghanaians went to the polls on Wednesday to elect members of parliament and the president. In the latter, a tight contest is expected between incumbent President John Mahama and opposition challenger Nana Akufo-Addo.
The commission's website went offline overnight but has now been restored. The commission has said it "deplore[s] the attempt to hack" its website and that the full election results were not yet confirmed. A BBC reporter in Ghana said the commission confirmed that the website had been taken offline for four hours due to a "hack attempt."
The commission has begun announcing provisional results by constituency, but officials have said the final results could take up to 72 hours to be declared. Polling in one constituency was delayed until Thursday because voting materials did not arrive on time at the station.
Akufo-Addo's opposing New Patriotic Party (NPP) called upon Mahama's National Democratic Congress (NDC) to concede defeat on Thursday morning. NPP's campaign chief, Peter Mac Manu, said his party's tally showed that Akufo-Addo had won more than 50 percent of the vote, Reuters reported.
A senior NDC official, Samuel Ofosu-Ampofo, dismissed the claim as "treasonable", adding that declaring election results before the final count was completed could "throw this country into chaos."
Mahama assumed office in July 2012 following the death of his predecessor, John Atta Mills, and was elected for a four-year term in December of that year. Ghana has been one of West Africa's most stable countries in recent years, but its economy has struggled as global commodity prices have fallen and a power crisis that has left many parts of the country without regular electricity has damaged his standing.
Akufo-Addo has stood in two prior elections and has been defeated both times. He has promised to fight corruption and rebuild the country's economy if he is elected.