Ghana President Draws on King of Pop for U.N. Address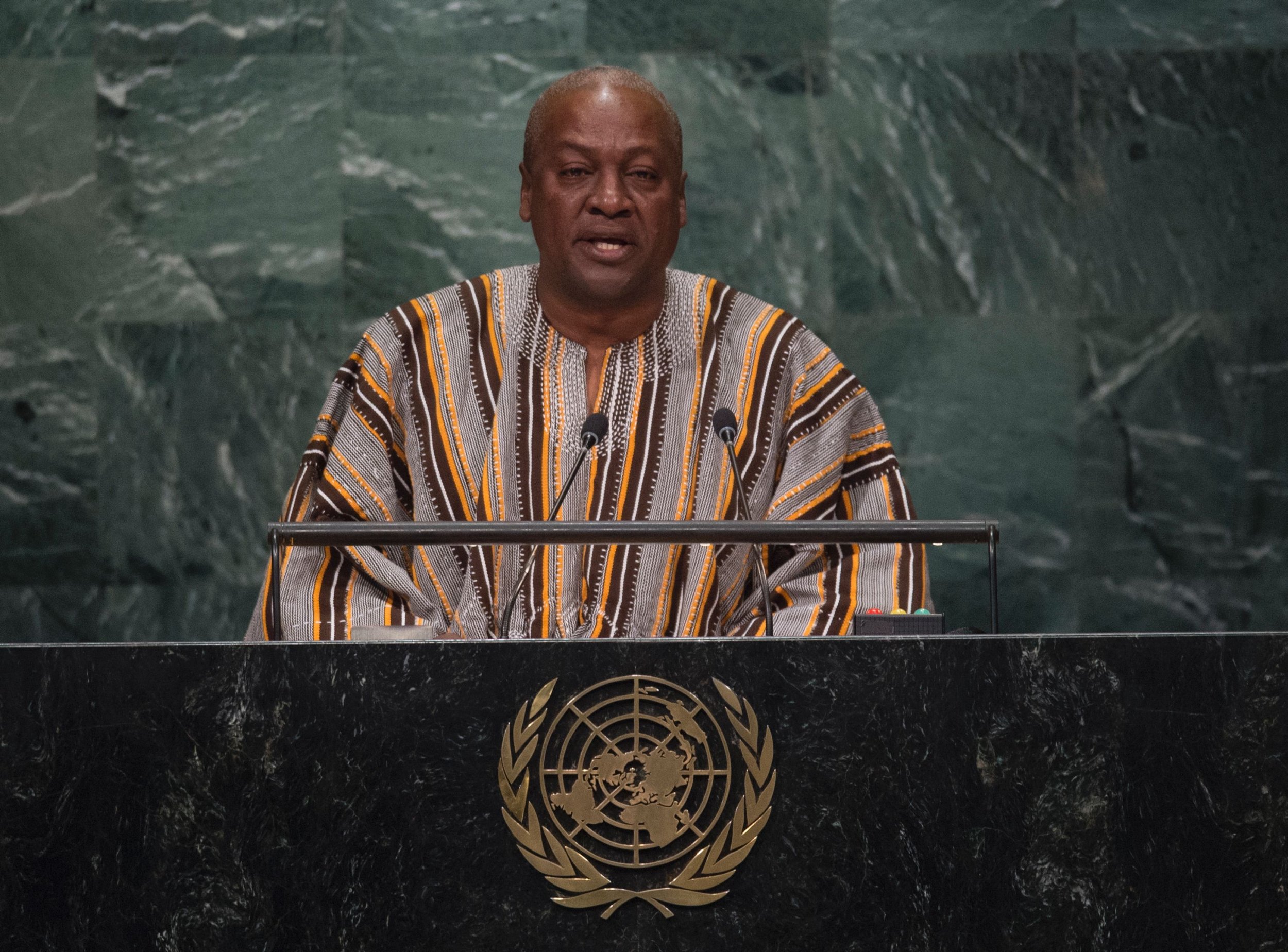 Ghanaian President John Mahama had a simple message for world leaders when addressing the United Nations General Assembly Wednesday—heal the world.
Drawing inspiration from the King of Pop, the 57-year-old leader told the assembled leaders that the time had come to realize the utopia envisioned by Michael Jackson in one of his most famous records.
"The words of his 1991 hit song 'Heal the World' continues to echo from his grave. It is my wish that history will record our time here in this hall as one that gave reality to Michael Jackson's song—heal the world, make a better place for you and me, and the entire human race," said Mahama at the New York meeting, Reuters reported.
The assembly has so far had to deal with some rather grim topics, including the apparently interminable Syrian civil conflict and the global refugee crisis that has seen millions of people seeking to enter Europe, particularly from the Middle East and Africa.
Mahama said that xenophobia and hate speech was on the rise, and pointed to the adoption of tighter border controls by several countries as evidence of a hardening of attitudes. "It's a paradox of our world that nearly 30 years after [President Ronald] Reagan called for the Berlin Wall to be torn down, new walls are springing up everywhere," said Mahama.
Ghana, one of the continent's most stable democracies, is due to hold elections in December, in which Mahama will seek a second term as president following his election in 2012.
The West African leader said that a "properly functioning peer system"—where other African leaders could call upon their counterparts to step down—could help to avoid the situation in some African countries, where long-serving leaders have clung to power through constitutional amendments and, occasionally, brute force.