U.K. Accuses Ghana MPs of Visa Fraud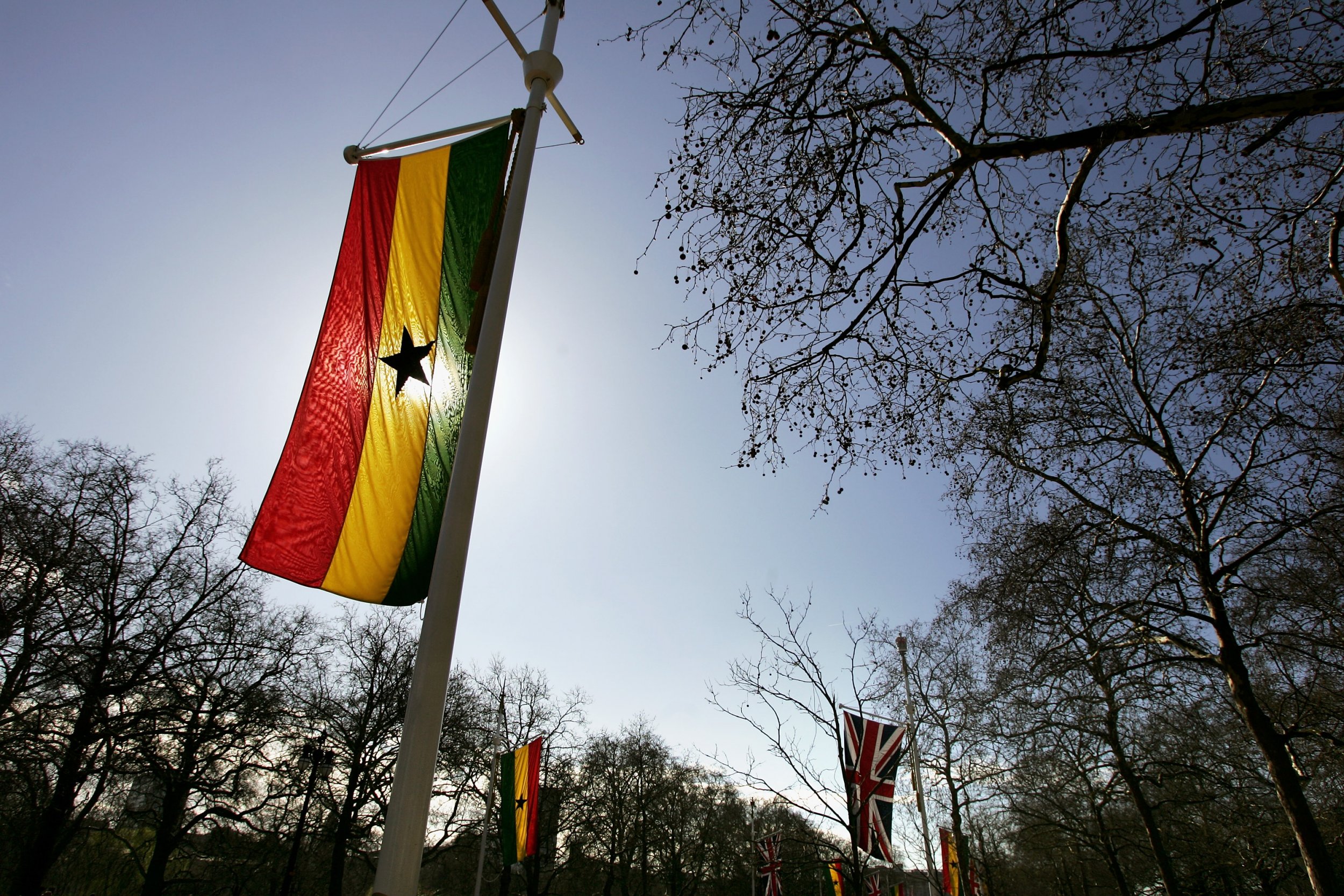 British authorities have accused three MPs and one former MP in Ghana of fraudulently obtaining visas to the U.K.
A leaked letter from the British High Commissioner in Ghana, John Benjamin, addressed to the Speaker of Parliament in Ghana, Aaron Mike Oquaye, stated that the actions were "completely unacceptable" and, in some cases, "arguably criminal in nature," according to a copy of the letter published by Ghanaian news outlet Citi FM.
The British high commissioner, Benjamin, declined to comment when contacted by Newsweek. A spokeswoman for the British Foreign & Commonwealth Office tells Newsweek that she cannot comment on leaked documents but that "we take any allegation of visa fraud extremely seriously, and will always investigate such allegations and take action where appropriate."
Ghana's Foreign Minister, Shirley Ayorkor Botchway told Citi FM that the politicians would be stripped of their diplomatic passports if found guilty.
The letter cites a former MP, George Boakye, and three serving parliamentarians: Richard Acheampong; Joseph Benhazin Dahah; and Johnson Kwaku Adu. Boakye, Adu and Dahah are all members of the New Patriotic Party (NPP). The party leader, Nana Akufo-Addo, won a closely-fought election in December 2016.
Boakye applied for U.K. visas for himself and his daughter in 2012, and the pair traveled in 2013. Boakye's daughter overstayed her visa by almost four years and only left the U.K. in January 2017. (Boakye has since claimed he was misled by his daughter, who stayed in the U.K. to be with a boyfriend after telling him she was visiting an uncle, according to Citi FM.)
Acheampong used his diplomatic passport to apply for visas for himself and a woman he claimed was his wife to take a holiday in the U.K. in November 2015, but his wife traveled alone in December 2015 and remains in the country illegally. The letter said that Acheampong has failed to cooperate in locating his wife's current whereabouts nor provided evidence to prove that the woman in question is his wife.
Dahah also applied for a U.K. visa in April 2016, using a diplomatic passport. He stated that he would be traveling with his wife and niece; British authorities approved the visas for Dahah and his wife, but not his niece. The MP later applied for visas to travel to the Republic of Ireland for the same three people, but changed the name of his wife and claimed that the girl formerly described as his niece was in fact his daughter.
Adu, his wife and their 16-year-old daughter were granted visas in July 2016 to visit London for a 10-day holiday. The visas were obtained using Adu's diplomatic passport. But Adu left the U.K. two days after arriving, while his wife and child remain as illegal residents in the U.K.
Apart from Boakye, the accused politicians do not appear to have commented publicly on the allegations.
The high commissioner's letter stated that the four politicians would likely be subjected to a 10-year visa ban for the U.K. It also stated that an unofficial visa agent may be working at the Ghanaian parliament and urged the Ghanaian authorities to investigate the matter.
A spokeswoman for Ghana's parliament, Kate Addo, said that law enforcement authorities may become involved in resolving the issue, The New York Times reported.
Ghana has had problems with visa fraud before. A joint U.S. and Ghanaian operation shut down a fake U.S. embassy in the Ghanaian capital, Accra, which had been operating for around a decade and selling fraudulently-obtained U.S. visas for $6,000.