Woman Says Airline Gave Her Fake COVID Results to Allow Her to Fly
A Ghanaian woman made some troubling claims regarding COVID-19 safety measures against an airline Wednesday morning. Portia Kissi Adu told the Ghana radio station Starr FM that she had recently traveled to Nigeria—the largest populated country in Africa—with false test results provided by the airline.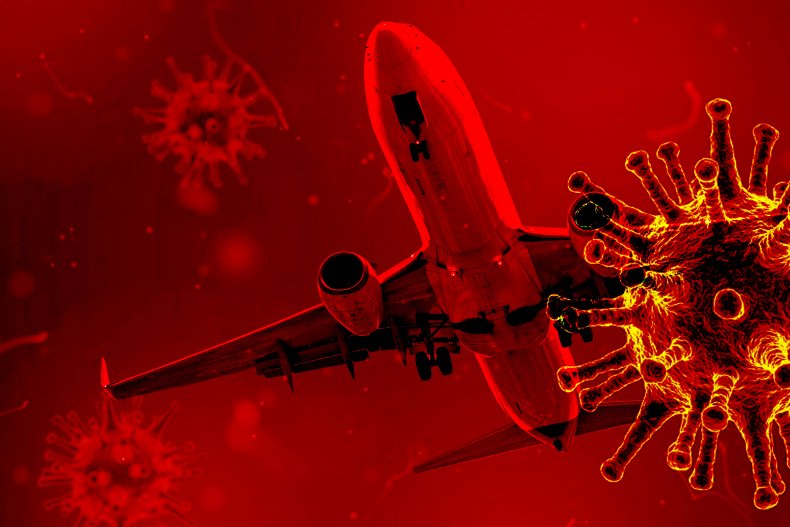 As reported by Yen.com.gh, Adu said airline officials originally rejected the COVID-19 test results she submitted in order to travel and asked her to take another test. However, she said, they gave her a printed COVID-19 test result without ever taking another sample from her.
According to Adu, her original results came from the Noguchi Memorial Institute for Medical Research, which is considered a top biomedical research institute in Ghana. However, airline officials would not accept those results but told her she could take another test on the premises so that would not miss a flight for an appointment she had in Lagos, Nigeria.
"When I boarded the flight, a gentleman brought my results and asked that I pay GHS700, which I obliged to pay via mobile money," Adu told Starr FM. [Ed. Note: GHS is the currency Ghanian cedi; 700 of which is equivalent to about $120.] She added, "To date, I haven't paid the GHC700 I was being asked to pay by the flight officials."
The name of the airline company was withheld by Ghana's media.
The printed COVID-19 test results the airline provided Adu came from LEDing laboratory. GhanaWeb reported that when notified of the story, an official from LEDing said, "This matter will be investigated properly and we shall revert with our findings."
The official also confirmed that LEDing would not have been able to provide test COVID results as rapidly as Adu said she received them. He also confirmed that a stamp appearing on the test results for validation came from a doctor who works for LEDing.
Adu's story comes during a recent spike in Ghana's COVID-19 cases, which caused Ghana Airports Company to recently release new guidelines for airlines to go into effect on February 8. The guidelines require airlines to only allow passengers with negative test results from an accredited laboratory from the country of origin to be allowed to fly into the country. If an airline does not follow the rule, it can be fined up to $3,500 per passenger.
This past Sunday, Ghanaian President Nana Akufo-Addo announced the government expects to receive its first delivery of COVID-19 vaccines by March 2021. He also said the country anticipates having 17.6 million doses of vaccines by the end of June.
The current daily infection rate in Ghana is close to record levels. The country, which has a population of a little more than 30 million, has recorded over 63,000 positive COVID-19 cases and 416 deaths.