Ghanaian Pastor Who Publicly Flogged Couple Arrested for Alleged Fraud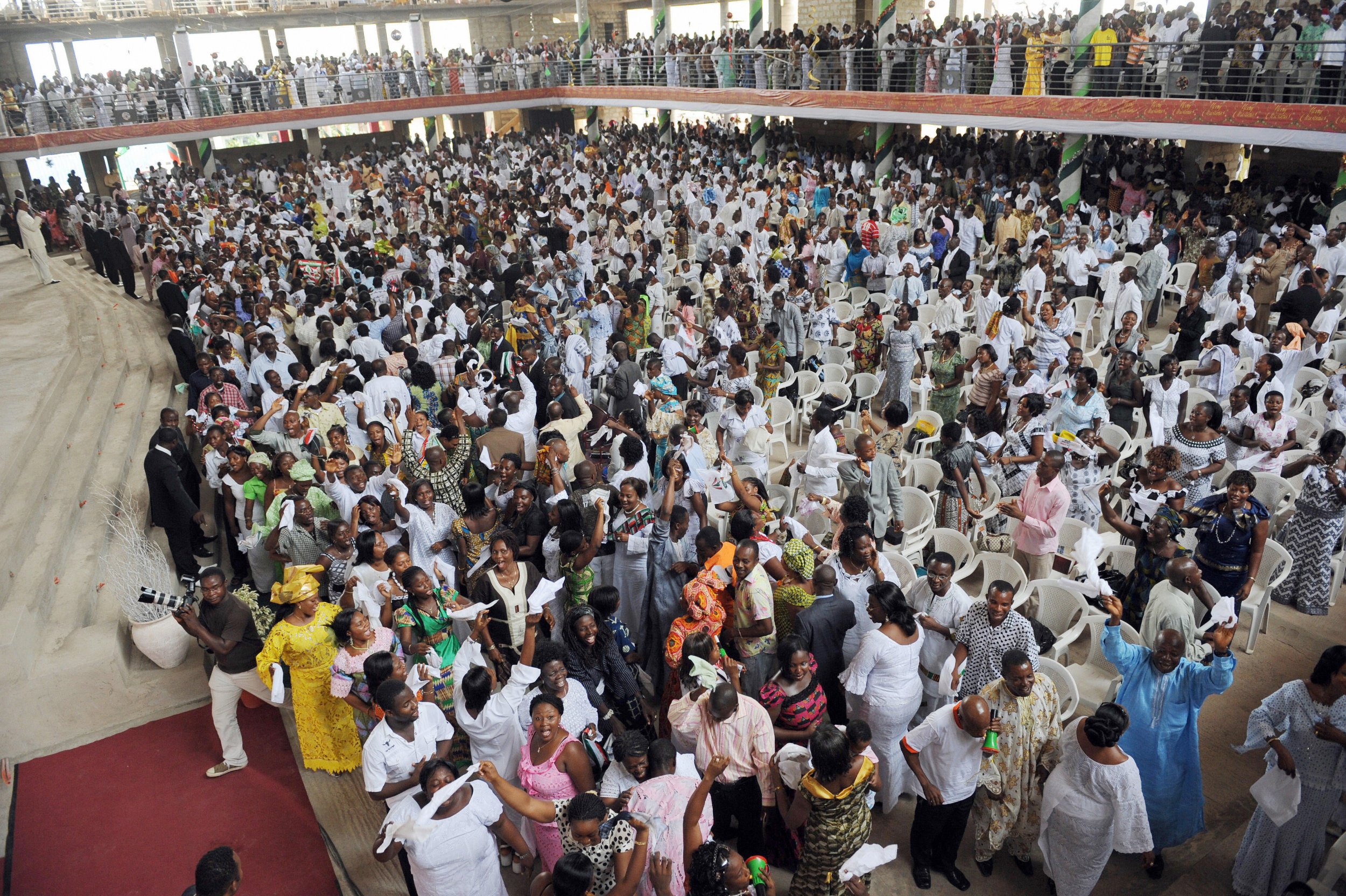 A Ghanaian pastor, who was filmed publicly whipping two members of his congregation for allegedly having sex outside marriage, has been arrested for fraud.
Daniel Obinim was arrested on Tuesday in connection with the alleged fraud of 11.6 million Ghanaian cedi ($2.9 million) from a man who asked for his assistance in retrieving lost funds from a fetish priest, Ghanaian news site Pulse reported . Obinim's lawyer has denied that the pastor had any knowledge of the alleged fraud.
A spokesperson for Ghana's police service told Newsweek on Wednesday that Obinim was still under investigation for fraud and had not been charged. Protesters have reportedly gathered outside a police station in Tema, a city around 16 miles outside the capital Accra, to demand Obinim's release.
Obinim is the pastor of the International God's Way Church in Tema. The pastor stoked controversy recently after a video of him flogging two members of his congregation with a belt at a church service went viral. The young couple were accused of having sex prior to marriage and of attempting to abort the child after the woman fell pregnant.
Ghana's Minister of Gender, Children and Social Protection Nana Oye Lithur said last Thursday that her ministry had reported Obinim to police for the flogging incident. Police confirmed to Pulse that Obinim would also be investigated for alleged domestic violence as well as fraud.
Obinim has been embroiled in controversy before. A video emerged in 2014 of the pastor stepping on the stomach of a pregnant woman, allegedly in order to for the woman to have a girl. Former Ghanaian President J.J. Rawlings also dubbed Obinim—who has a penchant for flashy suits—as a "false prophet" in 2014 and bemoaned the pastor and others like him for bringing Christianity into disrepute.
Ghana is an overwhelmingly Christian country. More than 70 percent of the population belong to a form of Christianity, the majority of whom profess to be Pentecostal or Charismatic Christians. Obinim is known as "Angel" by some of his followers and claims on his Facebook page to have healed congregants.
Churches centered around a charismatic preacher are popular in parts of West Africa. In Nigeria, for example, TB Joshua—the head of the Synagogue Church of All Nations—is a hugely popular televangelist whose Facebook page has more than 2.4 million likes. Joshua was estimated to be worth between $10-15 million by Forbes in 2011.