Ashraf Ghani Concerned Taliban Are More Interested in Power Than Peace in Afghanistan
President Ashraf Ghani of Afghanistan called the upcoming withdrawal of the remaining U.S. troops from his country "a moment of both opportunity and risk" in an article published Tuesday. However, he also warned that the Taliban appear "more interested in power than in peace."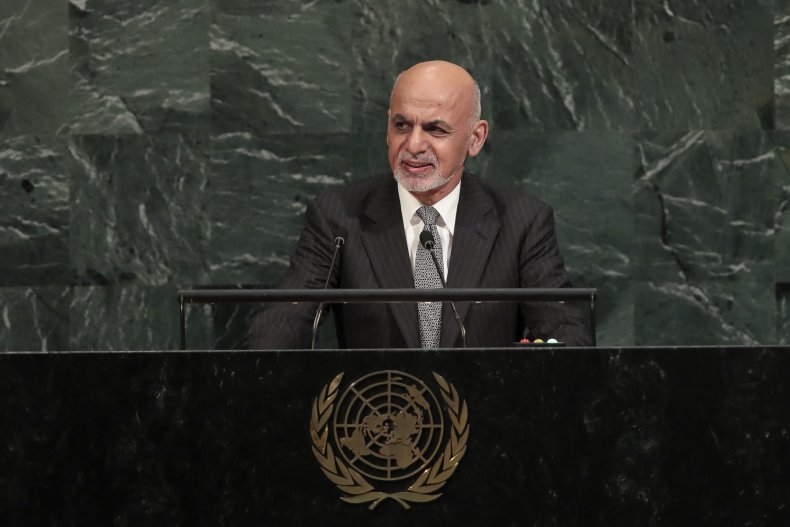 In an essay published in Foreign Affairs, Ghani said President Joe Biden's decision to bring home the last of the 2,500 troops from the country provides the Afghan people with a chance for "real sovereignty." According to Ghani, the only way forward for the country would be for the Taliban to forsake violence and become an active part of the country's decisions in a meaningful, peaceful manner.
"But the ball is in their court," he wrote.
Ghani stressed the importance of not returning to the "horrors of the 1990s," when the country endured much warfare and the Taliban rose to power and pushed its extremist ideals. Ghani insisted the "Afghan people want a sovereign, Islamic, democratic, united, neutral, and connected Afghanistan." What's unclear, he said, is the Taliban's desires.
Very first on the list of what he said needs to be accomplished is a true cease-fire throughout the country. For this, he called on international monitoring to ensure that the Taliban stay committed to peace. To make any political negotiations meaningful, it's important to have a "credible and neutral mediator," for which he said he prefers the United Nations.
Although Ghani wants firm, solid leadership in Afghanistan, he said a transitional team must first take the reins for the country. Once that team sets up a fair electoral process, the country can vote for presidential, parliamentary and local leaders.
Though he's resisted stepping away from power before, Ghani wrote he would not run for office under those circumstances and would even be willing to resign his presidency early if that allows his successor a better chance for peace and stability.
Ghani emphasized the Taliban must end relationships with Pakistan and Al-Qaeda, as well as take a stance against the Islamic State militant group (ISIS) and other militant groups.
Once the Taliban comes into agreement with other Afghan leaders, the people would officially endorse it "through our country's highest form of national consensus building: a loya jirga, a grand meeting of male and female community leaders from every province." Since the Taliban have largely been cut off from proper Afghan society for the past 20 years, he said, such a meeting would allow them to begin integrating with the population once again.
"Even in an ideal environment, achieving a just and lasting peace would not be an easy journey," Ghani wrote. "The withdrawal of U.S. troops is an opportunity to get us closer to that end state, but only if all Afghans and their international partners commit to a clear path forward and stay the course."