Ghislaine Maxwell Appeals Bail Rejection in Third Attempt for Release Over Jeffrey Epstein Case
Ghislaine Maxwell is appealing a judge's decision to deny her $28.5 million bail as she awaits trial for sex trafficking—in her third attempt to get out of prison.
The British socialite faces charges that she groomed girls for pedophile Jeffrey Epstein to abuse in a trial due to start in July. She denies the charges.
Maxwell was first denied bail over the summer when prosecutors told the Manhattan Federal Court she was a flight risk.
She made a renewed plea to be released from the Metropolitan Detention Center in Brooklyn, which was denied by Judge Alison Nathan just after Christmas.
Now The Guardian has reported that a notice of appeal has been posted on her behalf.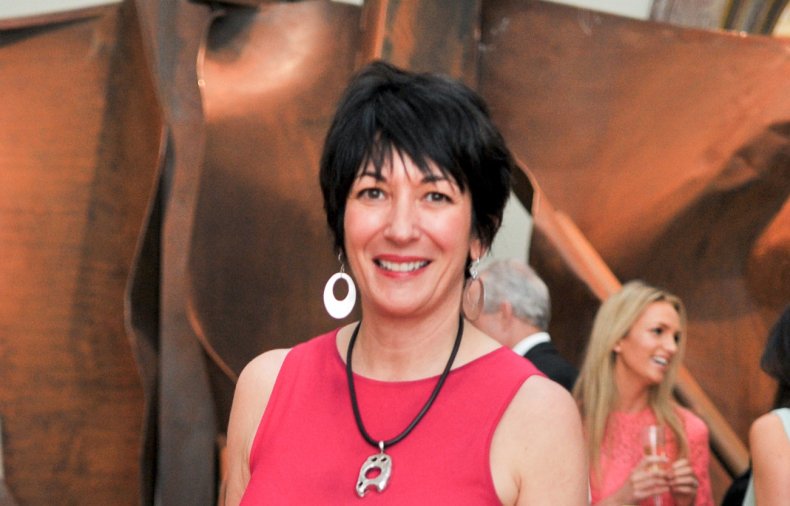 Her move for bail was opposed by Epstein accuser Virginia Giuffre, who after the last court ruling tweeted: "Ghislaine Maxwell is sensibly kept under lock & key behind bars, where she belongs."
Maxwell had sought $28.5 million bail, which would have seen her private security put her under armed guard and on an electronic tag.
At the end of December, a court filing quoted in The Guardian read: "On July 14, 2020, this court conducted an extensive bail hearing and determined that pre-trial detention was warranted because no conditions or set of conditions could reasonably assure the defendant's appearance at future proceedings."
Judge Nathan added: "The court concludes that none of the new information that the defendant presented in support of her application has a material bearing on the court's determination that she poses a flight risk.
"Furthermore, for substantially the same reasons as the court determined that detention was warranted in the initial bail hearing, the court again concludes that no conditions of release can reasonably assure the defendant's appearance at future proceedings."
In a letter, Bobbi Sternheim, Maxwell's attorney, previously told Judge Nathan: "The government highlights what Ms. Maxwell is permitted but not what she is denied: equal treatment accorded other inmates in general population.
"Ms. Maxwell has spent the entirety of her pretrial detention in de facto solitary confinement under the most restrictive conditions where she is excessively and invasively searched and is monitored 24 hours per day.
"In addition to camera surveillance in her cell, a supplemental camera follows her movement when she is permitted to leave her isolation cell and is focused on Ms. Maxwell and counsel during in-person legal visits.
"And despite non-stop in-cell camera surveillance, Ms. Maxwell's sleep is disrupted every 15 minutes when she is awakened by a flashlight to ascertain whether she is breathing."