Ghislaine Maxwell is woken every 15 minutes in conditions tougher than for terrorists as she awaits her Jeffrey Epstein trial, her lawyer claims.
The British socialite denies both trafficking minors for her pedophile former partner to abuse and perjury. She will stand trial in July next year.
Her attorney has written to Judge Alison Nathan to complain that she is "excessively and invasively searched and is monitored 24 hours per day," at the Metropolitan Detention Center in Brooklyn.
Bobbi Sternheim claims she is treated worse than the most serious offenders, including terrorists and murderers, as she is watched everywhere she goes on CCTV.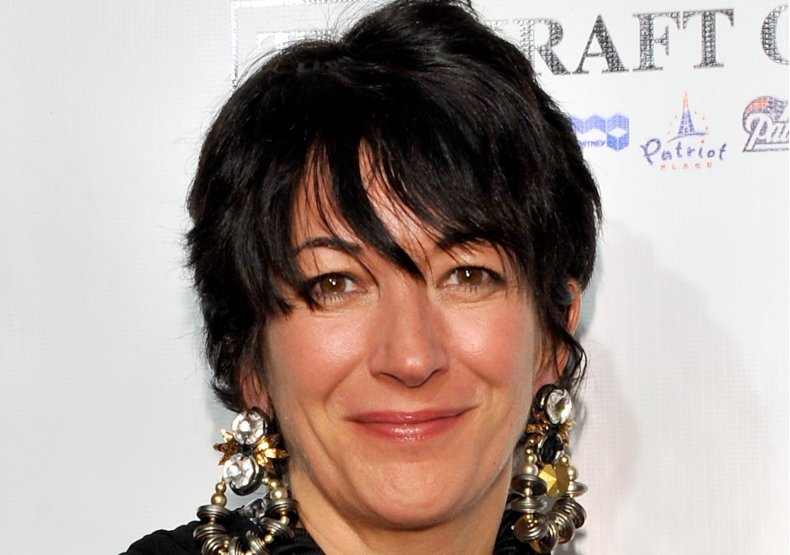 In the letter, seen by Newsweek, the lawyer said: "The government highlights what Ms. Maxwell is permitted but not what she is denied: equal treatment accorded other inmates in general population.
"Ms. Maxwell has spent the entirety of her pretrial detention in de facto solitary confinement under the most restrictive conditions where she is excessively and invasively searched and is monitored 24 hours per day.
"In addition to camera surveillance in her cell, a supplemental camera follows her movement when she is permitted to leave her isolation cell and is focused on Ms. Maxwell and counsel during in-person legal visits.
"And despite non-stop in-cell camera surveillance, Ms Maxwell's sleep is disrupted every 15-minutes when she is awakened by a flashlight to ascertain whether she is breathing."
Sternheim said Maxwell's conditions are worse than on the unit used to house Joaquín "El Chapo" Guzmán, the Sinaloa Cartel drug lord, during his trial for running a narcotics empire.
The attorney also compared her client's treatment to "individuals convicted of terrorism and capital murder and incarcerated at FCI Florence ADMAX, the most restrictive facility operated by the [Bureau of Prisons]."
Sternheim added: "Ms. Maxwell is a non-violent, exemplary pretrial detainee with no criminal history, no history of violence, no history of mental health issues or suicidal ideation."
The tough conditions come after Epstein died in an apparent suicide in his cell at the Metropolitan Correctional Center, in New York City.
Sternheim wrote to the judge asking for the government's help forcing the MDC's Warden, Heriberto Tellez, to come to court to give evidence on the conditions Maxwell is being held in.
The dispute comes after Maxwell's deposition in a libel case brought by accuser Virginia Giuffre was unsealed last month.
During her 2016 testimony, Maxwell said: "Again, Virginia is absolutely totally lying.
"This is the subject of defamation about Virginia and the lies she has told and one of lies she told was that President [Bill] Clinton was on the island where I was present.
"Absolutely 1000 percent that is a flat out total fabrication and lie."
Asked whether she flew on Epstein's planes with President Clinton, Maxwell replied: "I have flown, yes."
Giuffre says she was groomed by Maxwell and forced to have sex with Epstein's rich and powerful friends, including Prince Andrew.