Ghislaine Maxwell said her job involved finding "adult professional massage therapists" for Jeffrey Epstein during an unsealed deposition.
The British socialite also confirmed she had an intimate relationship with the pedophile, but dodged questions on whether having sex with a minor is harmful during seven hours of questioning.
And she repeatedly attacked her accuser, Virginia Giuffre, as a "liar" when asked about her relationship with the convicted pedophile.
Maxwell denied forcing Giuffre to have sex with rich, powerful men and branded claims she "trained" her to perform sexual massages a "tissue of lies."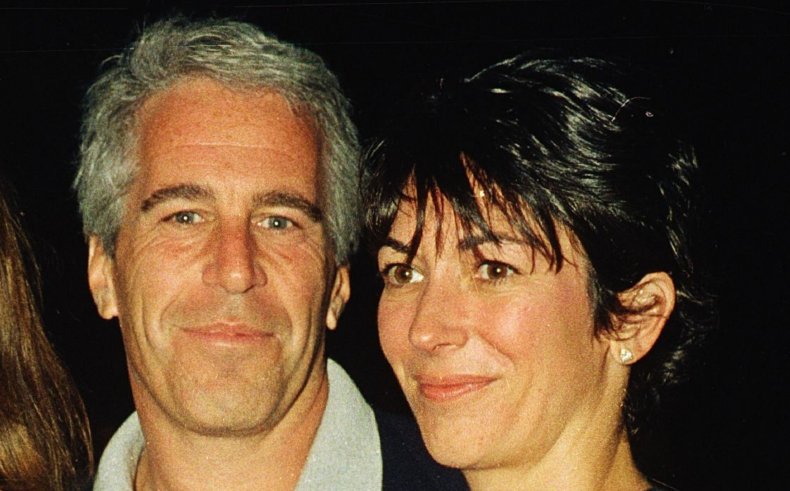 However, she also shed light on the work she did hiring staff for the billionaire.
The 2016 deposition was unsealed today by the court that will hear Maxwell's trial on trafficking offenses next year.
In her testimony, Maxwell said: "My job included hiring many people.
"There were six homes. As I sit here, I hired assistants, I hired architects, I hired decorators, I hired cooks, I hired cleaners, I hired gardeners, I hired pool people, I hired pilots, I hired all sorts of people.
"In the course and a very small part of my job was from time to time to find adult professional massage therapists for Jeffrey."
She added: "From time to time I would visit professional spas, I would receive a massage and if the massage was good I would ask that man or woman if they did home visits."
However, the interview with Giuffre's lawyer Sigrid McCawley turned hostile when Maxwell was asked if any of the women were under 18.
She said: "First of all, Virginia Roberts who you are referring to was a masseuse aged 17, we all now know, so your story that you keep pushing out to the press that she was a 15-year-old—you and I both know was a lie, correct."
She was also asked whether she trained Giuffre to give sexual massages for Epstein.
Maxwell said: ''No and it's absurd and her entire story is one giant tissue of lies and furthermore, she herself has—if she says that— you have to ask her about what she did."
She added: "I have never instructed Virginia to have sex with anybody ever."
However, the daughter of former British newspaper tycoon Robert Maxwell appeared to dodge a number of questions.
When asked "Do you agree that it's psychologically harmful to have sex with a minor?" she replied: "What are you asking me?"
Maxwell also hints her relationship with Epstein may have been a complicated one. She denies being his girlfriend, but says she wanted to be in the early 90s.
She said: "That's a tricky question. There were times when I would have liked to think of myself as his girlfriend."
Asked "was your relationship with him intimate?" she replied: "Yes."
However, the deposition also poses questions as many of the names and some additional material are redacted.
Some are victims but others are rich, powerful men accused of having sex with Giuffre while she was a trafficking victim.
Among them is Prince Andrew who is identifiable from the specifics of the allegations made against him.
Maxwell was asked about Giuffre's claim she bought him a puppet version of himself and gave it as a present at a party in New York.