Ghislaine Maxwell may be unwilling to give a full account of her time with Jeffrey Epstein at sentencing, according to a former U.S. attorney.
The British socialite could face up to 55 years in prison for Jeffrey Epstein-related sex trafficking if prosecutors get their way at her sentencing.
The case is due before Judge Alison Nathan at federal court in New York today and Maxwell's own legal team have asked for between four years and three months and five years and three months, Sky News reported.
Prosecutors said she should be given 30 to 55 years and probation asked for 20 years.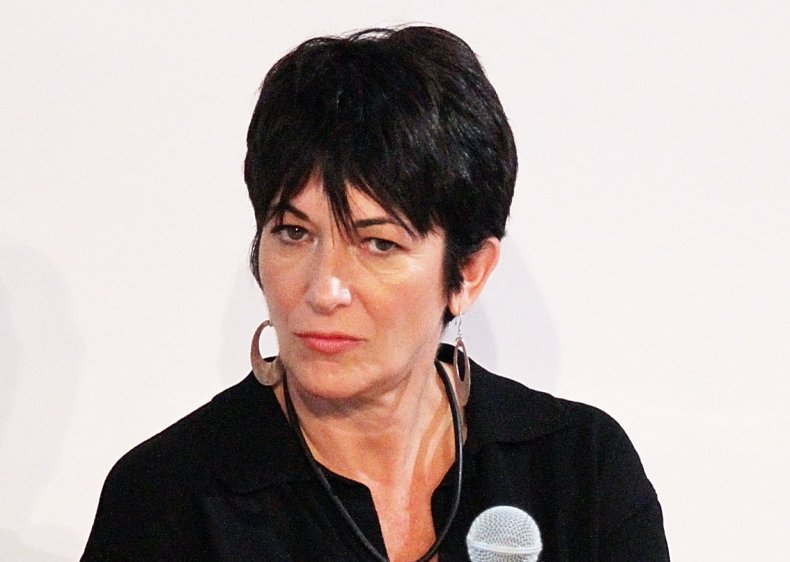 David Weinstein, former acting U.S. attorney for Miami, told the Vicky Ward Investigates podcast how Ghislaine Maxwell is due to launch an appeal against her conviction which may stop her speaking out.
He said: "There's very little that she's going to be willing to say at the time of sentencing because whatever she says could potentially be used against her, firstly at the sentencing proceeding and then if they survive on appeal and there's a retrial. It's a delicate balance they have to undertake."
In December Maxwell was found guilty on five out of six sex trafficking charges after the jury heard evidence that she groomed girls for abuse by Epstein, who she had a relationship with.
Two victims, Annie Farmer and a woman known only as "Kate," whose evidence helped convict the 60-year-old daughter of newspaper tycoon Robert Maxwell want to speak during the hearing.
A filing by "Kate's" attorney, seen by Newsweek, read: "Kate courageously took the stand to share her experiences with the jury and was subject to the severe stress of a harsh cross-examination.
"Having endured such risk and emotional expense to ensure the jury had a full picture and was able to render a just verdict, Kate is deserving of the opportunity to return and speak at this important stage for the benefit of the Court and the catharsis she will likely experience from providing her valuable insight at this stage where she can speak without the anxiety of being attacked by opposing counsel."
Statements from other women not included in the original trial, including Prince Andrew's accuser Virginia Giuffre, will also likely be considered by the court.
However, there have been doubts about whether the sentencing will go ahead today at all after a filing by Maxwell's lawyer Bobbi Sternheim said she has been placed on suicide watch despite not being suicidal.
Quoted by Reuters, the filing read: "If Ms. Maxwell remains on suicide watch, is prohibited from reviewing legal materials prior to sentencing, becomes sleep deprived, and is denied sufficient time to meet with and confer with counsel, we will be formally moving on Monday for an adjournment."
However, a government filing, seen by Newsweek, was dismissive of the claims and said Maxwell has been given all her legal papers and has had visits by her team.
It read: "The Government understands that the defendant currently has access to all of her legal documents in hard copy and is able to confer with defense counsel. Accordingly, there is no basis to adjourn sentencing in this matter."
The document added that Maxwell was placed on suicide watch after reporting a threat to her safety from staff.
The filing read: "Apparently the defendant claimed to the [Bureau of Prisons Inspector General's Office] that she feared [Metropolitan Detention Center] staff members were threatening her safety."
The Government said she had to be removed from the prison population but could not be put in the Special Housing Unit, commonly known as solitary confinement, because of a "heightened risk of self-harm."
Looming over the discussion will be the fact Jeffrey Epstein took his own life while in prison awaiting trial in August, 2019.
In the Vicky Ward Investigates podcast, recorded on June 27, Weinstein said: "We won't know until tomorrow whether or not the sentencing will move forward."
He added: "I'm not the judge, its ultimately up to the judge what's going to happen here. I think the cautious and the more conservative decision would be to postpone this for a short period of time."