Ghislaine Maxwell Due to Enter Plea on New Indictment About 14-Year-Old Girl
Ghislaine Maxwell is due to enter a plea on new charges in her sex trafficking case on Friday—including allegations that she groomed a 14-year-old for Jeffrey Epstein by undressing in front of the girl.
The British socialite, 59, faces accusations that she "enticed and groomed" minors by normalizing their sexual abuse, the indictment said.
Prosecutors claim she did this through "discussing sexual topics, undressing in front of the victim, being present when a minor victim was undressed, and/or being present for sex acts involving the minor victim and Epstein."
Maxwell pleaded not guilty to the charges put to her last year. The new superseding indictment, issued last month, adds a fourth alleged victim and extends the time period under scrutiny.
The allegations against her now stretch from 1994 to 2004. They previously related to 1994 to 1997.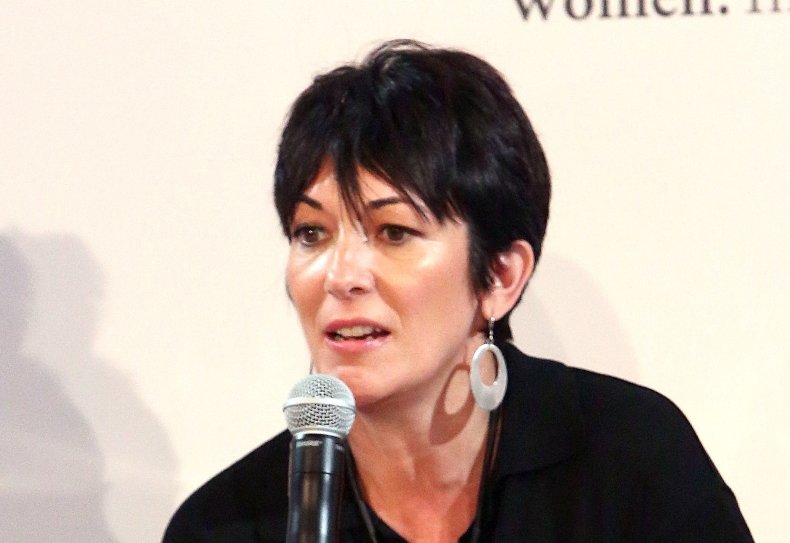 Maxwell's arraignment on the new charges is scheduled for 2.30pm ET on Friday. Her lawyers have indicated that members of her family might attend the hearing in New York.
The proceedings were originally listed for earlier this month but were put back after a request from her lawyers, who made a court filing describing the need for "family members to adjust their schedules and make travel arrangements to attend."
No indication has yet been given about which family members might be present, but her brother Ian Maxwell has been an outspoken supporter.
He appeared on ABC News last month to complain about her treatment by guards at the Metropolitan Detention Center in Brooklyn.
Asked about the public's lack of sympathy for his sister, he said: "I think that's been whipped up, actually, by a lynch mob media performance.
"I'm not minimizing the seriousness of the allegations but my sister is fighting for her life. That's pretty serious too."
He added: "She's lost 20 lb, she's losing her hair, she can't concentrate, she has a flashlight shone in her cell every 15 minutes during the night.
"She has no sleep of any real quality. That is torture.
"Why is Ghislaine Maxwell being treated differently? She's a patsy for Epstein is the answer, whom they lost on their watch and they're taking it out on my sister."
Ghislaine Maxwell married in secret while in hiding from the glare of the Epstein scandal.
Her husband, who has not been named publicly but is believed to be tech entrepreneur Scott Borgerson, may also attend the hearing.
Maxwell put up the couple's $22.5 million of assets, including their three houses, as part of her second, failed bail application. The application also included a supporting letter from her husband.
Quoted in The Independent, it read: "I have never witnessed anything close to inappropriate with Ghislaine. Quite to the contrary, the Ghislaine I know is a wonderful and loving person."