Ghislaine Maxwell revealed her true feelings about pedophile Jeffrey Epstein in a tearful conversation with a housekeeper.
As the British socialite is fighting to keep her 2016 deposition about Epstein's abuse sealed a fresh account of her feelings about her former boyfriend has emerged.
Ex-house keeper Juan Alessi says the British socialite once said "I hate him, I hate him but I can't leave" after coming out of Epstein's house crying.
He made his comments in an interview with Prince Andrew accuser Virginia Giuffre for podcast Broken: Seeking Justice.
Alessi, who worked at Epstein's mansion in Palm Beach, Florida, said: "I told her many times. Because she would sometimes come out crying in the car for me to drive.
"And I said: 'Ghislaine, why are you doing this? Why are you staying with this guy?'"
Alessi described how Maxwell said: "I hate him, I hate him but I can't leave."
He added: "I said: 'Why? You have money, why are you not leaving?'"
Giuffre replied: "That relationship was confusing."
The exchange offers a rare insight into the relationship between Maxwell and Epstein which will be at the center of her criminal trial in July next year.
Maxwell denies charges she groomed minors to be abused by Epstein between 1994 and 1997 and perjury.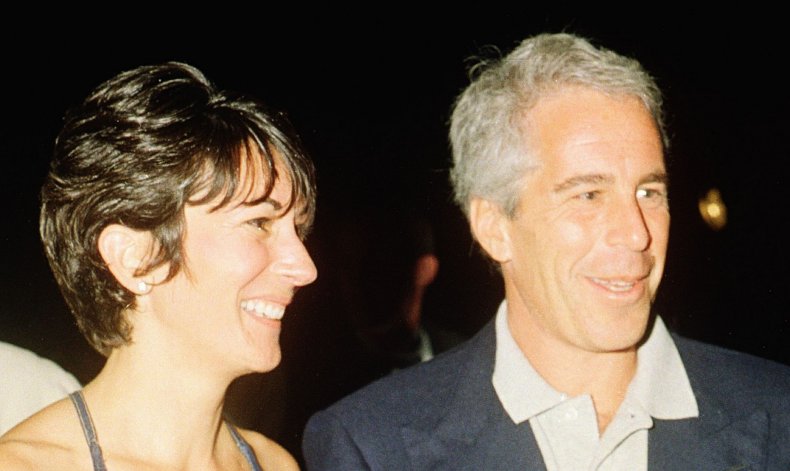 Further insight can be drawn from an email sent by Maxwell to Epstein in January 2015, after he was handed an 18 month sentence in 2008 following a controversial plea bargain.
By then they were no longer going out and the daughter of late British media mogul Robert Maxwell asked the New York financier to let that fact come out, referencing a mysterious girlfriend, "Shelley."
According to the BBC, Maxwell said: "I would appreciate it if shelley would come out and say she was your g'friend - I think she was from end 99 to 2002."
Epstein replied: "Ok, with me."
He added: "You have done nothing wrong and i woudl (sic) urge you to start acting like it. go outside, head high, not as an esacping (sic) convict. go to parties. deal with it."
The convicted pedophile also sent Maxwell what appears to be a statement designed for her to release to the media.
Quoted in the Independent, it read: "Since JE was charged in 2007 for solicitation of a prostitute I have been the target of outright lies, innuendo, slander, defamation and salacious gossip and harassment."
The exchange was contained in sealed evidence from a defamation case brought by Giuffre against Maxwell in 2015 and settled in 2017 with an undisclosed payout to the alleged victim.
And the messages appear to contradict what Maxwell's legal team have said on her behalf about her relationship with Epstein.
Her lawyers told her current court case she has not been in contact with Epstein for a decade.