Ghislaine Maxwell's Jeffrey Epstein hearing was interrupted after it was live-streamed on YouTube to an audience of apparent QAnon conspiracy theorists, it has been reported.
The British socialite learned yesterday that her past testimony in a settled libel lawsuit will be unsealed with salacious details about her adult sex life removed, the Miami Herald reported.
However, the hearing had to be stopped part way through after the deputy clerk at Manhattan Federal Court learned the case was being broadcast online to 14,000 people.
The official, quoted in The Guardian, said: "Judge, I need to interrupt. I was just informed that apparently somebody is broadcasting this on to YouTube, so I don't know if you want to give a reminder that that is illegal to do."
Judge Loretta Preska replied: "Whoever is doing it, you are operating against the law. I suspect there is a way to find out. So I will ask you, most respectfully, to stop doing it."
She added: "We have had enough of lack of the rule of law around here. Let's try to observe it."
The Guardian reported that the comments on the YouTube feed indicated that among the 14,000 viewers were QAnon conspiracy theorists, who believe the world is controlled by Satan-worshiping pedophiles.
The newspaper quoted comments including "FREEE OUR CHILDREN NOW," "PROTECT THE KIDS FROM THESE WEIRDOS" and "National Popcorn Day," a common QAnon phrase.
The live stream was taken down after the judge's intervention.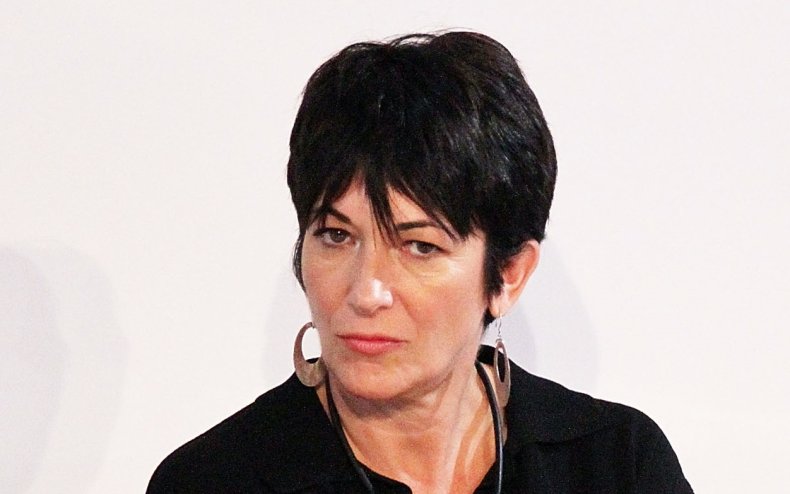 Quoted in the Daily Mail, Judge Preska said in her ruling: "Public access to certain parts of the transcript is outweighed by Ms. Maxwell's countervailing interests in resisting disclosure of the details of her private, intimate relationships with consenting adults.
"This testimony is, in any case, far afield from the sex trafficking and sexual abuse allegations that were central to the dispute in (the defamation case).
"Although the prurient interest of some may be left unsatiated as a result, Ms. Maxwell's interest in keeping private the details of her sexual relationships with consenting adults warrants the sealing of those portions of her testimony and any materials that reference them."
Maxwell testified twice as part of her since-settled libel case brought by Prince Andrew's accuser Virginia Giuffre.
The daughter of former U.K. newspaper tycoon Robert Maxwell had accused Giuffre of lying in her Epstein allegations.
The first part of Maxwell's deposition, in April 2016, has already been unsealed, but sections of her July 2016 testimony will now also be made public.