Ghislaine Maxwell told a court she advised that the role of a masseuse for Jeffrey Epstein was an "excellent job opportunity" in testimony unsealed today.
The British socialite and alleged Epstein collaborator's seven-hour depositions were released today (October 22) by a New York court. The documents contain questions she was asked about allegations she groomed girls for the convicted pedophile.
Maxwell, 58, claimed that offering a woman extra money to massage Epstein was "career advice," in the files from the 2016 deposition.
The files are from a now-settled civil defamation lawsuit Virginia Giuffre brought against Maxwell, in which she alleged that Epstein, kept her as a "sex slave" with the aid of Maxwell.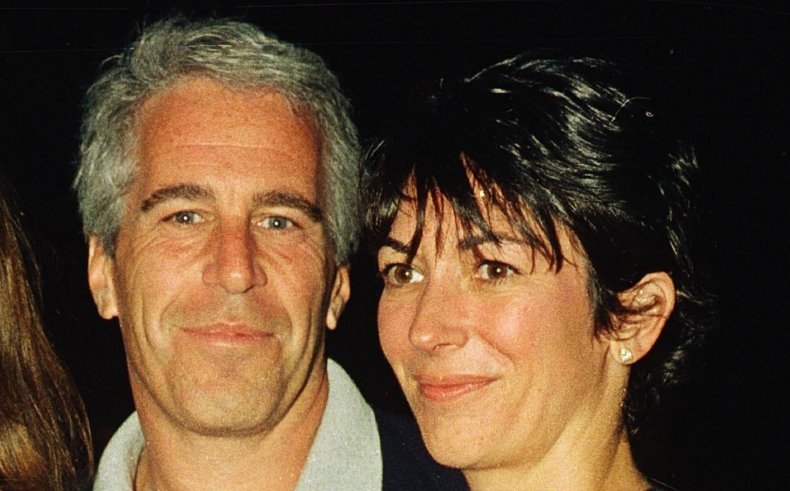 Maxwell, who was at one time the girlfriend of the Epstein, was asked by prosecutors if she ever told a woman, whose name was redacted, "that she would get extra money if she provided Jeffrey massages?"
Maxwell responded: "I was always happy to give career advice to people and I think that becoming somebody in the healthcare profession, either exercise instructor or nutritionist or professional massage therapist is an excellent job opportunity."
She continued: "Hourly wages are around 7, 8, $9 and as a professional healthcare provider you can earn somewhere between as we have established 100 to $200 and to be able to travel and have a job that pays that is a wonderful job opportunity.
"So in the context of advising people for opportunities for work, it is possible that I would have said that she should explore that 3 as an option."
Maxwell was then asked about the unnamed woman: "Did you tell her she would get extra money if she massaged Jeffrey?"
To which she replied: "I am just saying I cannot recall the exact conversation. I give career advice and I have done that."
The next question was: "Did you ever have [redacted] massage you," to which she replied: "yes."
The prosecutors added: "Was there sex involved?" and Maxwell replied: "No."
Maxwell was sued for defamation in 2015 after calling Epstein accuser Virginia Giuffre a liar. The case was settled out of court in 2017 but only after Maxwell gave her deposition over two sittings in 2016.
The transcript of the testimony was made public today as ordered by judge Loretta Preska.
Maxwell is currently being held at the Metropolitan Detention Center in Brooklyn following her arrest in July for charges of trafficking, sexual exploitation and abuse of minors. Her trial is scheduled for July 2021.