Ghislaine Maxwell's lawyers have requested "substantial amounts of sensitive personal information about victims" of Jeffrey Epstein, a court filing reveals.
The British socialite's team have asked for a victim's diary among information sought through a subpoena to a law firm, a document from her trafficking case reveals.
Maxwell is accused of grooming underage girls for her pedophile former lover to abuse and perjury but denies the charges.
In March, her lawyers filed a subpoena to the Manhattan Federal Court seeking the release of documents from Boies Schiller Flexner (BSF), the law firm that represents Prince Andrew accuser Virginia Giuffre and a number of other victims.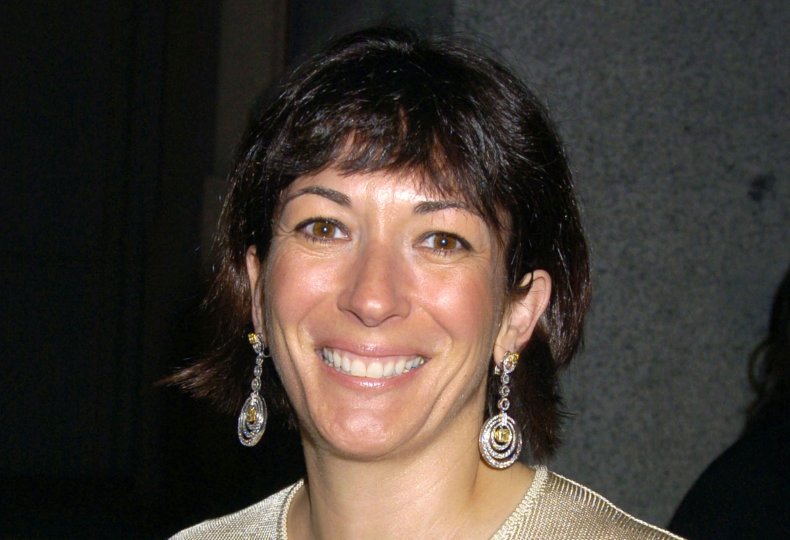 However, prosecutors have objected to the way the application has been made and stressed any evidence handed to the defense should remain confidential.
A court filing seen by Newsweek reads: "As noted above, the BSF subpoena appears to call for a substantial amount of sensitive personal information about victims.
"For instance, according to the letter from BSF, the subpoena to BSF requests the 'original, complete copy' of a victim's diary.
"To the extent the defendant has obtained or will obtain sensitive information about victims or witnesses, it should be treated as 'confidential' under the protective order much like other such information in this case."
Last month, the prosecution filed a new indictment of Maxwell containing charges relating to a fourth victim.
Maxwell is yet to enter a plea on the latest allegations but has asked the court for a face-to-face hearing on April 23.
Her lawyer heavily criticized the prosecution for bringing the additional charges just a few months before her court case is due to start in July.
A separate court filing reads: "That the government has made this move late in the game – with trial set for July 12th – is obvious tactical gamesmanship.
"Adding charges that were never launched against Jeffrey Epstein based on evidence that was in the government's possession for years is shocking, unfair, and an abuse of power.
"More than doubling the time period of the originally charged conspiracy from 1994 to 2004 (previously 1997) and alleging two distinctly different substantive counts requires: additional investigation; requests for additional discovery; the need to supplement pretrial motions that have fully briefed and are pending before the Court; and the drafting and filing of additional motions pertinent to the new indictment."
Maxwell asked for a face to face hearing after a pervious hearing in a civil case was live streamed to QAnon supporters.