Ghislaine Maxwell Losing Weight and Hair in Prison on Jeffrey Epstein Charges: Lawyer
Ghislaine Maxwell has dropped 15 pounds in weight and is losing her hair as she awaits her Jeffrey Epstein trafficking trial, her lawyer claims.
The British socialite denies grooming underage girls for her former lover to abuse between 1994 and 1997. She is currently detained at the Metropolitan Detention Center, in Brooklyn.
Ahead of her trial in July, Bobbi Sternheim wrote to the Manhattan Federal Court warning that Maxwell was losing weight and hair as she faced "punitive" conditions.
In the letter, Sternheim wrote: "The conditions under which she is detained are punitive, unwarranted, deleteriously impacting her ability to prepare her defense, and interfering with counsel's ability to provide the legal representation to which she, and any other detainee, deserves."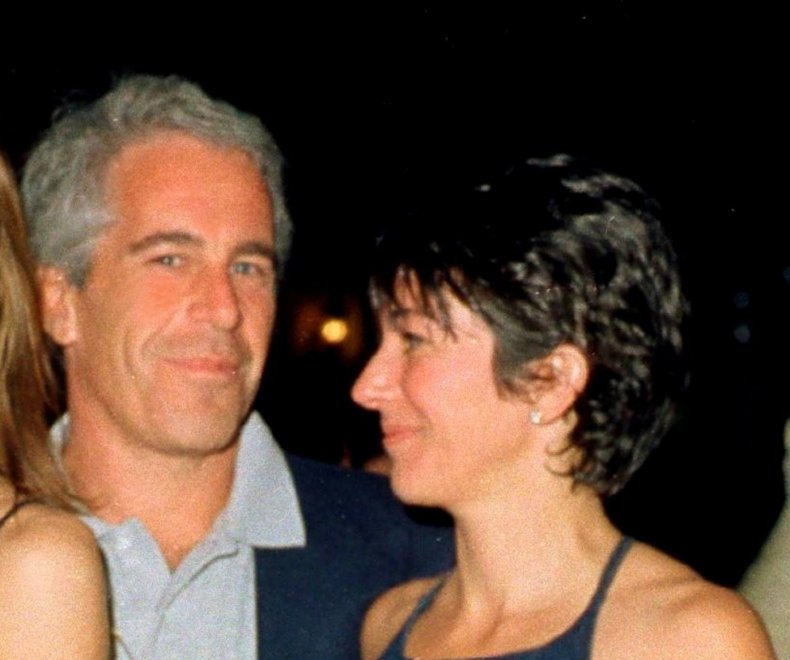 The attorney said her client was losing hair and had shed over 15 pounds since her arrest in July, had not been given enough protection from coronavirus and was subjected to repeated searches.
Sternheim argued Maxwell was being punished for the fact Jeffrey Epstein took his own life in August last year while awaiting trial at the Metropolitan Correctional Center in Manhattan.
She added: "It is obvious that Ms Maxwell is bearing the brunt of BOP [Board of Prisons] incompetence.
"The Department of Justice is seeking to repair the BOP's tarnished reputation by placing Ms. Maxwell under extraordinarily harsh conditions, not in any response to Ms. Maxwell's requirements, but rather in response to the failed handling of a completely different inmate."
However, the lawyers for the prison wrote a separate letter to the court claiming Maxwell's weight had not fluctuated more than two pounds and that her treatment was standard procedure, Sky News reported.
The dispute comes as part of Maxwell's new application for bail despite the fact she was described as a flight risk over the summer.
Sternheim wants Judge Alison Nathan to free her client pending trial during an "in camera" private hearing, with journalists and victims excluded.
In a previous letter, seen by Newsweek, Sternheim said: "The government highlights what Ms. Maxwell is permitted but not what she is denied: equal treatment accorded other inmates in general population.
"Ms. Maxwell has spent the entirety of her pretrial detention in de facto solitary confinement under the most restrictive conditions where she is excessively and invasively searched and is monitored 24 hours per day.
"In addition to camera surveillance in her cell, a supplemental camera follows her movement when she is permitted to leave her isolation cell and is focused on Ms. Maxwell and counsel during in-person legal visits.
"And despite non-stop in-cell camera surveillance, Ms. Maxwell's sleep is disrupted every 15-minutes when she is awakened by a flashlight to ascertain whether she is breathing."