Ghislaine Maxwell Ordered to Remain in Isolation Pending Epstein Abuse Trial
Ghislaine Maxwell must remain in isolation on the orders of a judge despite claiming Jeffrey Epstein's death meant she is treated unfairly, according to reports.
The British socialite is in the Metropolitan Detention Center, Brooklyn, awaiting trial on a 17-page indictment of grooming offences relating to her former financier boyfriend.
However, she is not happy about round the clock surveillance by guards who "take notes on her every activity" and repeated body scans, The Times of London reported.
She applied to be moved to the general population of the prison with her lawyers complaining about the impact Epstein's death has had on her treatment.
His dead body was found hanged by a sheet at his jail cell while he awaited trial on new abuse charges, leading to claims of foul play.
Maxwell's lawyers argued that after "what occurred to Mr Epstein, Ms Maxwell is being treated worse than other similarly situated pretrial detainees, which significantly impacts her ability to prepare a defense and be ready for trial," The Times reported.
District Judge Alison Nathan rejected the 58-year-old's application meaning she must remain in isolation under constant supervision.
The Times reported Nathan said there was no proof guards were too "punitive" or "motivated by improper purposes."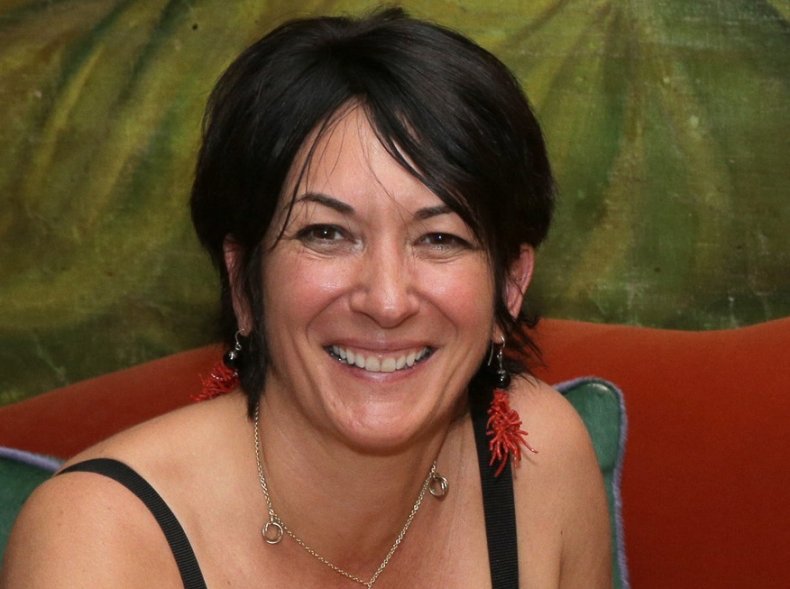 Nathan also ruled prosecutors would not have to reveal the names of three women who say they were abused by Epstein and Maxwell, the Associated Press reported.
The decision could still be overturned after Nathan suggested the defendant's lawyers could apply again in November.
The rundown Metropolitan Detention Center (MDC) has had problems with its heating system and a history of guards assaulting female inmates.
Former warden Cameron Lindsay told Newsweek in July: "It would be very, very difficult because conditions are very austere, very plain, regimented, rigid and controlled. Security at that facility is paramount."
Judge Nathan said the prison service recently changed Maxwell's routine giving her 13 hours a day to work on her defense.
New York prosecutors want Maxwell's longtime friend Prince Andrew to give evidence to their investigation.
The Duke of York is accused by Virginia Giuffre of having sex with her while she was a 17-year-old trafficking victim in 2001 in London as well as in New York and on Epstein's private island.
He has denied the allegations and his lawyers, Blackfords, previously claimed he is not a target of the FBI investigation.
Maxwell faces trafficking charges related to three unnamed women which are said to have been committed between 1994 and 1997.
Charges against Maxwell include conspiracy to entice minors to travel to engage in illegal sex acts, enticement of a minor to travel to engage in illegal sex acts, conspiracy to transport minors with intent to engage in criminal sexual activity, transportation of a minor with intent to engage in criminal sexual activity, and perjury.