Ghislaine Maxwell's Privacy 'Cannot Justify' Secrecy Over Court Deposition
Ghislaine Maxwell's privacy should not take priority over the public's right to see a bombshell Jeffrey Epstein deposition, lawyers for Prince Andrew's accuser say.
The British socialite, 58, gave evidence in a 2016 defamation case brought by Virginia Giuffre, who says Prince Andrew had sex with her while she was a 17-year-old trafficking victim.
A transcript of Maxwell's testimony was provided to the FBI before her arrest on July 2 at a secluded mansion in New Hampshire, the Miami Herald previously reported.
However, Maxwell's lawyers are fighting to keep the document a secret and previously claimed "there is a need to correct clear error or prevent manifest injustice."
They have also claimed her deposition contains "intimate, sensitive, and personal information," Reuters reported.
Now Giuffre's lawyers, Sigrid McCawley and David Boies, have submitted a new court filing challenging Maxwell's appeal.
According to Reuters, they said: "Maxwell's vague argument about privacy interests cannot justify total closure of the deposition materials."
They added her argument could not overcome "the public's presumption of access."
Maxwell's application to stop the document being unsealed will be heard at the 2nd U.S. Circuit Court of Appeals, scheduled for September 22.
Giuffre's defamation case against Maxwell was settled in 2017 and some of the documents from it were released in July, sparking frenzied reporting.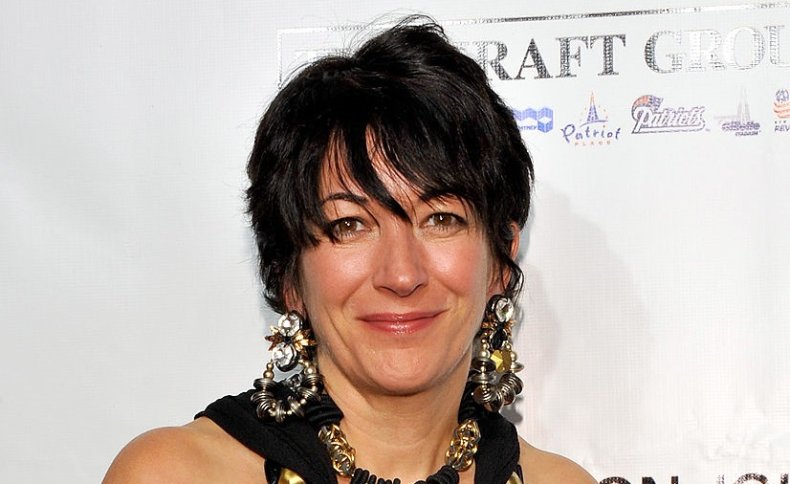 Among the allegations made public were claims Bill Clinton visited Epstein's island with two young girls, which he denies.
Giuffre also claimed Maxwell made her have sex with the "owner of a large hotel chain."
Also named in documents were renowned physicist Stephen Hawking, Alan Dershowitz, Jeffrey Epstein, Prince Andrew, Ron Eppinger and Al Gore.
Ty Gee, attorney for Maxwell, asked for a decision to unseal the deposition made by U.S. District Judge Loretta Preska be reconsidered in July.
According to the Miami Herald, Gee told the court at the time: "We recognize that a reconsideration motion is an extraordinary request, but we suggest it is appropriate under the circumstances.
"There are new facts since Ms. Maxwell lodged her objections to the unsealing of the transcript of her deposition, and there is a need to correct clear error or prevent manifest injustice relating to the unsealing of the transcript."
Maxwell denies charges of grooming three girls for Epstein to abuse between 1994 and 1997 and perjury, and is due to stand trial in July.