Ghislaine Maxwell to Seek Bail in Private Hearing—Despite Flight Risk Warning
Ghislaine Maxwell wants to apply for bail in her Jeffrey Epstein sex trafficking case—in a private hearing where victims would not be allowed, prosecutors say.
The British socialite is expected to ask Judge Alison Nathan to free her from the Metropolitan Detention Center (MDC) in Brooklyn as she awaits trial in July next year.
The move comes after prosecutors previously warned she is an "extreme" flight risk following evidence she hid out in a "remote" New Hampshire house with her cell phone wrapped in foil.
CNBC quoted a court filing by prosecutors indicating she will make a "renewed application for bail" and asking for "sealing and for an in camera hearing."
"In camera" would mean the public, journalists and victims were all excluded while lawyers in the case discuss the issues with the judge.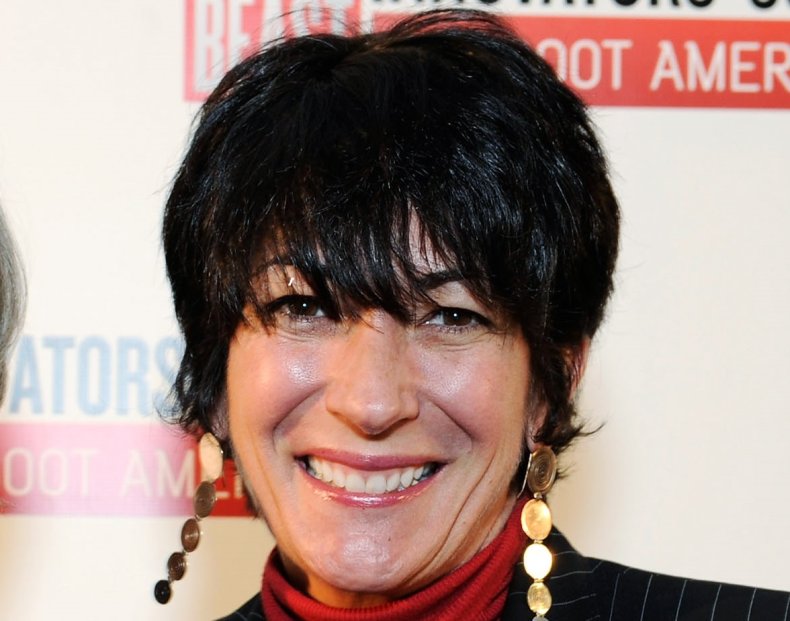 Prosecutor Maurene Comey told a Manhattan Federal Court in a letter quoted by Bloomberg: "The government sees no reason for an entire hearing to be conducted without the opportunity for the public or the victims in this case to observe."
She added: "Indeed, given that crime victims have a statutory right to be present and heard at any proceeding regarding the defendant's 'release' ... the government would object to any proceeding addressing aspects of a renewed bail application that was conducted entirely in camera."
News of Maxwell's intention to pursue the application comes after her lawyer wrote to Judge Nathan to protest her jail conditions.
In the letter, seen by Newsweek, Bobbi Sternheim wrote: "The government highlights what Ms. Maxwell is permitted but not what she is denied: equal treatment accorded other inmates in general population.
"Ms. Maxwell has spent the entirety of her pretrial detention in de facto solitary confinement under the most restrictive conditions where she is excessively and invasively searched and is monitored 24 hours per day.
"In addition to camera surveillance in her cell, a supplemental camera follows her movement when she is permitted to leave her isolation cell and is focused on Ms. Maxwell and counsel during in-person legal visits.
"And despite non-stop in-cell camera surveillance, Ms Maxwell's sleep is disrupted every 15-minutes when she is awakened by a flashlight to ascertain whether she is breathing."
Maxwell was arrested in July and charged with a six-count indictment including trafficking offences allegedly committed between 1994 and 1997.
In a July filing reported by The Guardian, prosecutors said Maxwell "tried to flee" when the F.B.I. arrived at her "remote home" and pointed to a "cellphone wrapped in tin foil" as evidence she tried to "evade detection."
The filing described her as an "extreme risk of flight."
The charges relate to three victims, who have not been publicly named, and there is an additional perjury charge related to a deposition given by Maxwell in a 2016 libel case.
The lawsuit was brought by Virginia Guiffre, who claims she was made to have sex with Prince Andrew in London, New York and Epstein's private island when she was 17.
Maxwell denies six counts, which include conspiracy to entice minors, and enticement of a minor, to travel to engage in illegal sex acts; conspiracy to transport minors, and transportation of a minor, with intent to engage in criminal sexual activity, and two of perjury.