Ghislaine Maxwell Seeks Protection by Armed Guards in $28.5 Million Bail Package
Ghislaine Maxwell wants to be placed under armed guard in an attempt to secure $28.5 million bail in her Jeffrey Epstein trafficking case.
The British socialite wants to be freed from the Metropolitan Detention Center, in Brooklyn, where her lawyers say she has been kept "under the most restrictive conditions."
A security specialist has offered to put up $1 million towards the bail money and provide armed guards while Epstein's former lover awaits trial in July, The Guardian reported.
A court filing quoted in The Guardian said: "Ms. Maxwell vehemently maintains her innocence and is committed to defending herself.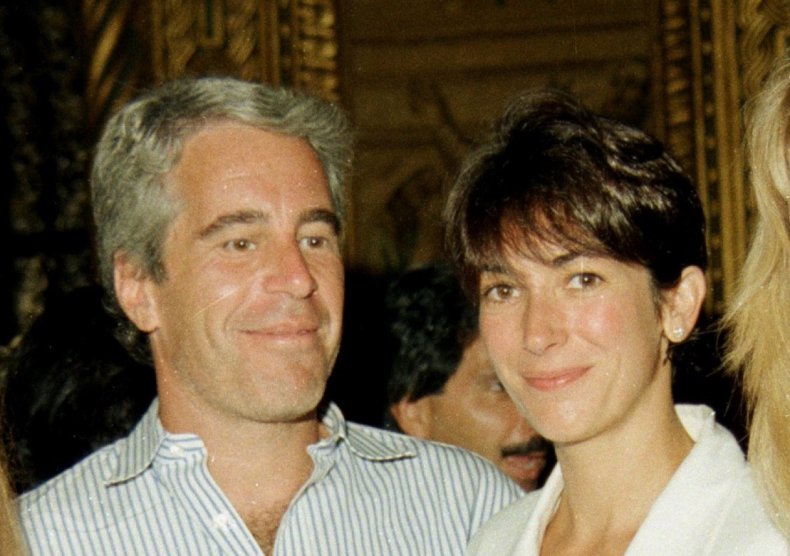 "She wants nothing more than to remain in this country to fight the allegations against her, which are based on the uncorroborated testimony of a handful of witnesses about events that took place over 25 years ago."
The offer of security comes after prosecutors said over the summer that Maxwell was an "extreme" flight risk, having tried to flee when the FBI raided her house in July.
However, an unnamed associate now says Maxwell was hiding from the press and believed she had been tracked down by reporters.
An anonymous letter to the court, quoted by The Independent, reads: "Her love for ... her husband was a principal reason that she stayed close by as possible while fighting for her innocence.
"I can attest that when she moved, it was always and only due to fear of being discovered by the press or 'vigilantes'—the fear was palpable.
"The only reason that she was forced to find quiet places to be in all this time, is due to the howling 'mobs' screaming for her 'scalp' on Twitter and other social media outlets."
The letter added: "She has never hid from the authorities and is frustrated that she never had the opportunity to talk to them personally to counteract all the lies pouring out in the media."
Bobbi Sternheim previously wrote to the Manhattan Federal Court claiming Maxwell's prison conditions were too harsh.
In the letter, seen by Newsweek, the attorney wrote: "The government highlights what Ms. Maxwell is permitted but not what she is denied: equal treatment accorded other inmates in general population.
"Ms. Maxwell has spent the entirety of her pretrial detention in de facto solitary confinement under the most restrictive conditions where she is excessively and invasively searched and is monitored 24 hours per day.
"In addition to camera surveillance in her cell, a supplemental camera follows her movement when she is permitted to leave her isolation cell and is focused on Ms. Maxwell and counsel during in-person legal visits.
"And despite non-stop in-cell camera surveillance, Ms Maxwell's sleep is disrupted every 15-minutes when she is awakened by a flashlight to ascertain whether she is breathing."
Maxwell denies trafficking and perjury charges alleging she groomed three underage girls for Epstein to abuse between 1994 and 1997.