How Much Prison Time Could Ghislaine Maxwell Serve After Sex Trafficking Conviction?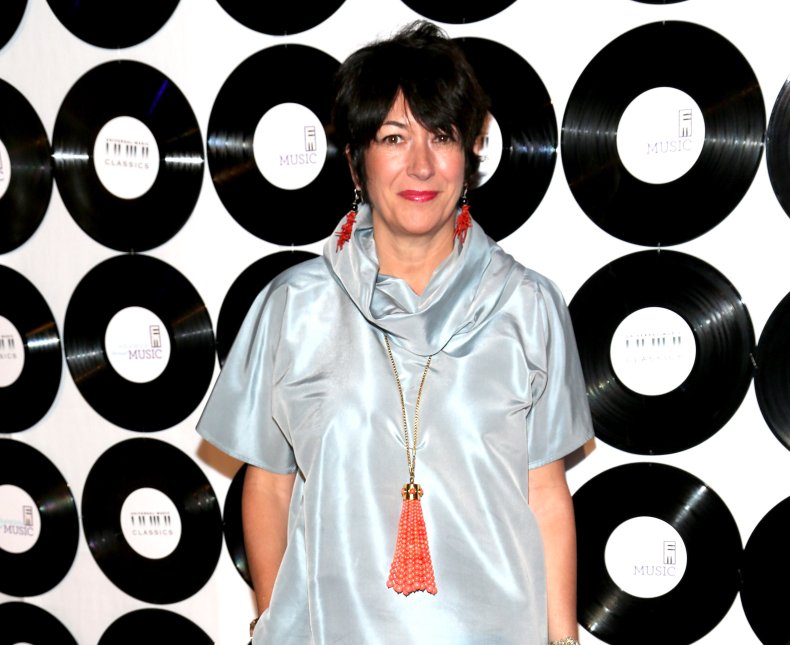 British Socialite Ghislaine Maxwell, Jeffrey Epstein's sex trafficking co-conspirator, could face up to 65 years in prison after being convicted on five out of six charges on Wednesday.
The most serious charge Maxwell was convicted of, sex trafficking of a minor, carries a maximum prison sentence of 40 years. She was also convicted of transporting a minor with the intent to engage in illegal sexual activity, a charge punishable by up to 10 years, as well as three other charges that each carry maximum sentences of five years.
Maxwell was acquitted on a single charge of enticing a minor to travel across state lines to engage in an illegal sexual act, which would have carried an additional five-year sentence. It is unclear when she could be tried on two separate counts of perjury, which could also add a five-year sentence apiece.
In the event that Maxwell is sentenced to the maximum term on each conviction and ordered to serve each sentence consecutively, she could be given up to 65 years in prison. A maximum sentence of 40 years would be the longest possible prison term if the sentences are ordered to be served concurrently.
In either case, if 60-year-old Maxwell is given a sentence anywhere near the maximum allowable term, she may spend the rest of her life behind bars, especially since the federal prison system does not include parole. If federal prison sentencing guidelines are allowed and she is ordered to serve sentences concurrently, Maxwell could face as little as 10 years.
Maxwell was sent back to Brooklyn's Metropolitan Detention Center after the verdict was read on Wednesday. She has been held at the facility in isolation since being arrested in July 2020. Maxwell is likely to remain there until she is sentenced and assigned to a federal prison.
Epstein was found hanged inside his jail cell in 2019 while he was awaiting his own trial on related charges. His death was ruled a suicide.
Federal prison officials said that enhanced security measures for Maxwell, which have included guards shining a flashlight into her cell every 15 minutes, were required during her detention to protect her from other prisoners and prevent her from self-harm.
Maxwell's family members have pleaded with officials to improve the "shocking" conditions of her detention. Maxwell herself recently recounted cell visits by a "friendly rat" to Mail on Sunday and described being watched by "creepy guards" while attempting to shower.
It is unclear whether security measures for Maxwell will be altered in light of her convictions. Maxwell has denied all of the charges that she was convicted of on Wednesday. Plans to launch an appeal have already been set in motion, her attorney Bobbi Sternheim told reporters after the verdict.
"We firmly believe in Ghislaine's innocence," Sternheim said. "Obviously we are very disappointed with the verdict, we have already started working on the appeal and we are confident that she will be vindicated."
U.S. District Judge Alison Nathan has yet to announce the date of Maxwell's pending sentencing hearing.
Newsweek reached out to Maxwell's attorneys and the Federal Bureau of Prisons for comment.