Why Ghislaine Maxwell Trial Is About to Reach First Major Test
Ghislaine Maxwell's Jeffrey Epstein trial is heading into a crucial third day that could test the strength of the prosecution case, according to journalist Vicky Ward.
The British socialite has been charged with trafficking and grooming minors for the late New York financier to abuse and has pleaded not guilty.
Jurors heard the first evidence from what prosecutors have presented as one of four victims in the case, using the pseudonym "Jane," who was briefly questioned by Maxwell's lawyers before the day's session ended.
The defendant's team will get their first sustained opportunity to test her evidence on Wednesday, December 1.
Ward, who wrote a now famous profile of Epstein for Vanity Fair after hearing abuse allegations against Epstein, said it could be a pivotal moment.
She told Newsweek: "The question has always been can the government witnesses hold up under cross-examination.
"That has always been what this is going to be about. We will see whether this first one does. So far it's not clear."
"Jane" told jurors on Tuesday November 30, that she was 14 when Epstein sexually abused her multiple times.
Prosecutor Alison Moe asked her: "Who was most frequently in the room when you had sexual contact with Jeffrey Epstein when you were 14 years old?"
The witness replied: "Ghislaine Maxwell."
"Jane" described how Epstein abused her at his Palm Beach home, in Florida, after telling her he could help with her career.
Quoted by The Guardian, she told the court: "He said: 'I know everybody, I know all the agents, I know all the photographers, I know the owner of Victoria's Secret, so I can make things happen, but you've just got to be ready for it.
"The conversation sort of ended abruptly. It was in his office. He just kind of took my hand and said: 'Follow me.'"
She added: "He took me in the pool house and, on the right hand side was this couch, futon-looking thing, and he just proceeded to pull me over. He sat in the corner and didn't say a word.
"He pulled me on top of himself, and proceeded to masturbate on me."
"Jane" said she "was frozen in fear—I'd never seen a penis before."
Forensic psychologist Dr. Darrel Turner told Newsweek Maxwell's team would try to paint her as another victim of Epstein, the true predator behind the crimes described in court.
He said: "They're going to try to paint her as the victim of Epstein who was the Svengali, who was the charmer and he groomed her but she knew full well what she was doing and she engaged in this behavior of her own free will.
"And it put her in Jeffrey's good graces and I believe she was in love with him. A lot of people who have been interviewed who knew the couple well say, 'yes, she was madly in love with him.'"
Ward, whose three-part documentary, Chasing Ghislaine, premieres on Discovery+ on December 3, told Newsweek that Maxwell had inherited a determined streak from her U.K. newspaper magnate father Robert Maxwell and had turned up to court intent on winning.
She said: "The Maxwell mentality is don't quit. The father never quit. She's in this to win it. I think the world assumed this is a slam dunk case against her but when you get in that court room you realise that she's in this to win it.
"Her father was a very determined man."
She added: "Her lawyers are very physical with her, particularly the two women lawyers. They are always hugging her, patting her on the back. [Attorney] Jeffrey Pagliuca brushed her hair out of her eye.
"Her uniform seems to be a wool sweater and pants and she's cut her hair shoulder length so it looks like it did when she was in her 20s. She's dyed it black.
"She looks incredibly relaxed and actually confident. I'm sure that is all part of a strategy to humanize her. And the defense referred to her throughout as Ghislaine and they refer to Epstein as Mr. Epstein."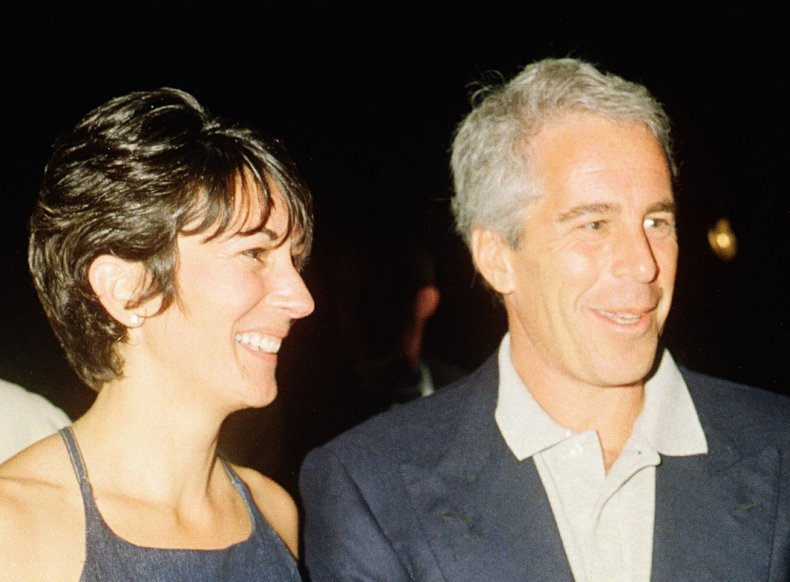 Update 12/3/21 at 8:05 a.m. ET: This article was updated to add details about a documentary on Ghislaine Maxwell.