Ghislaine Maxwell has been "trusted" to look after suicidal inmates at a Brooklyn jail—and should therefore be bailed on Jeffrey Epstein charges, her lawyers claim.
The British socialite is accused of trafficking underage girls for her paedophile former lover to abuse and perjury and is being held at the Metropolitan Detention Center, in Brooklyn. She denies the allegations.
However, her legal team claim the conditions have been too strict, with guards using a flashlight to wake her every 15 minutes to check whether she is breathing.
Her lawyers say she will not be able to mount her defense effectively unless she is released on $28.5 million bail, offering to place her under armed guard.
Now attorneys Mark Cohen and Jeffrey Pagliuca have lodged a motion with the Manhattan Federal Court saying that if she can be trusted to counsel other suicidal inmates, she should be trusted not to take her own life.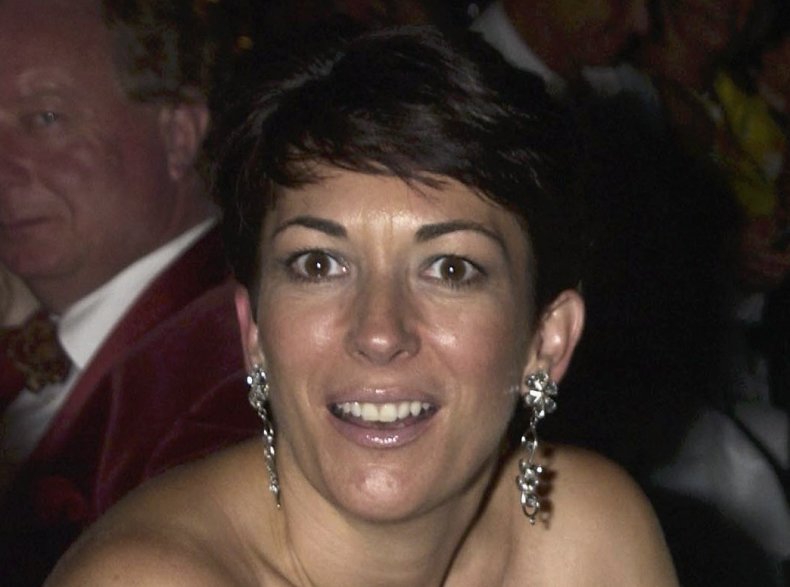 Quoted in the New York Post, they wrote: "She has been made a suicide watch inmate, which is the highest and most trusted responsibility that an inmate can have."
They added: "It's the height of irony that Ms. Maxwell is being constantly surveilled as if she were a suicide risk when she, herself, is trusted enough (if she were ever released from isolation) to monitor inmates who are truly at risk of suicide."
Maxwell's lawyer claims she is in virtual solitary confinement in prison and not afforded the same conditions as other inmates.
However, prosecutors in the summer argued she was an "extreme" flight risk and was attempted to evade arrest when the FBI raided the secluded New Hampshire mansion where she was staying in July.
Officers reported finding a mobile phone wrapped in tinfoil, which they claimed was part of an effort to evade law enforcement.
A letter submitted to the court by an unnamed individual as part of her bail application offered a different explanation.
Quoted by The Independent, it said: "Her love for ... her husband was a principal reason that she stayed close by as possible while fighting for her innocence.
"I can attest that when she moved, it was always and only due to fear of being discovered by the press or 'vigilantes'—the fear was palpable.
"The only reason that she was forced to find quiet places to be in all this time, is due to the howling 'mobs' screaming for her 'scalp' on Twitter and other social media outlets."
The letter added: "She has never hid from the authorities and is frustrated that she never had the opportunity to talk to them personally to counteract all the lies pouring out in the media."
A court filing quoted in The Guardian said: "Ms. Maxwell vehemently maintains her innocence and is committed to defending herself.
"She wants nothing more than to remain in this country to fight the allegations against her, which are based on the uncorroborated testimony of a handful of witnesses about events that took place over 25 years ago."