Ghislaine Maxwell's Brother Says 'It's Wrong' She's Treated Differently From Other Prisoners
Ghislaine Maxwell's brother said she's "fighting for her life" in prison and called it "wrong" that she's being treated different from other the prisoners.
"It's a really ghastly experience," Ian Maxwell told ABC News. "She's lost 20 pounds. She's losing her hair. She can't concentrate. She has a flashlight shown in her cell every 15 minutes during the night. So she has no sleep of any real quality. That is torture. Why is Ghislaine Maxwell being treated differently? She's a patsy for Epstein is the answer whom they lost on their watch, and they're taking it out on my sister. Damn it, that's wrong."
"She is not Epstein. Epstein was guilty. He did time. And he was gonna do a hell of a lot more time. But she is not him," he added. "And I don't know how many times I have to say it. She's deserves to be treated as Ghislaine, presumed innocent, get on with the defense, tell us what you've gotta tell us, put it up, and then let the jury decide."
Ghislaine is currently being held at the Metropolitan Detention Center in Brooklyn, New York, on charges related to lying to federal investigators, perjury and helping transport minors for sexual activity. She has pleaded not guilty to all charges.
The British socialite and former girlfriend of Jeffrey Epstein has been accused by multiple young women of being complicit in Epstein's alleged sex trafficking ring. Epstein was found dead in his jail cell in August 2019 after he hung himself. As a result of his death, all charges against him were dismissed and the ongoing federal investigation was shifted towards Ghislaine, who was arrested and indicted in July 2020.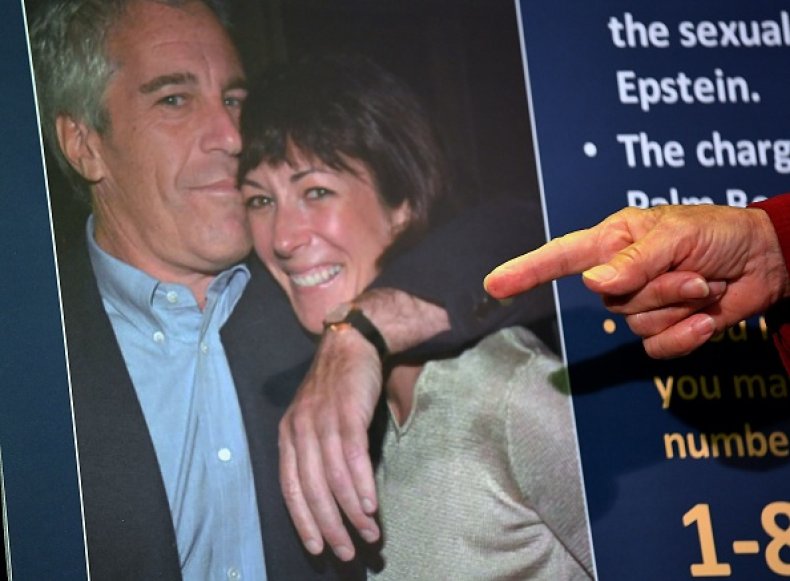 "The real problem is that the media frenzy about her, which had shifted from Epstein onto her, drove her absolutely mad," Ian said in an interview that aired Monday morning. "She's married, has a husband. And she has two stepchildren. And she couldn't allow the terrible frenzy of the media to be brought down on their heads."
He called the lack of sympathy for his sister something that's been "whipped up by a lynch mob media performance."
"I'm not minimizing the seriousness of the allegations, but my sister's fighting for her life, and that's pretty serious too," he added. "Ghislaine wants to confront the accusers head-on and deal with this and get on with her life. She is as convinced as she can be that she will be exonerated. We as a family are behind her, solidly behind her."
Authorities allege that Ghislaine groomed Epstein's underaged victims, while knowing he intended to sexually abuse them. She was arrested last July during an FBI raid in New Hampshire, where she had been living at the time, and she is awaiting a federal judge's decision on her third attempt to be granted bail.
Ian said he knew little about his sister's life abroad and although he was aware of her friendship with Epstein, he had only met him once.
"I have absolutely no memory of Epstein at all," he said. "I had no knowledge of their life or the life that Ghislaine was leading in any great detail."
The MDC Brooklyn declined Newsweek's request for comment, citing safety and security reasons.
Updated 1:56 p.m., with a response from MDC Brooklyn.