'Ghost Adventures' Crew to Investigate Real Conjuring House In 2019 Halloween Special
Ghost Adventures will lead Travel Channel's 2019 Halloween celebration, "Ghostober," with a lockdown that will bring the horror genre to life. Zak Bagans and the crew will be locked down in the real house that inspired The Conjuring, and viewers can watch the two-hour special on Halloween night.
The house, which is located in Rhode Island, is allegedly one of the world's most haunted places. It became famous because of The Conjuring and its follow-up films.
To some paranormal buffs, though, the house is better known as the location of one of the more famous cases of paranormal investigators Ed and Lorraine Warren, who were fictionalized in The Conjuring. The Warrens were considered by some among the science world's top researchers before their deaths, though many who are skeptical of paranormal occurrences don't see their research as legitimate.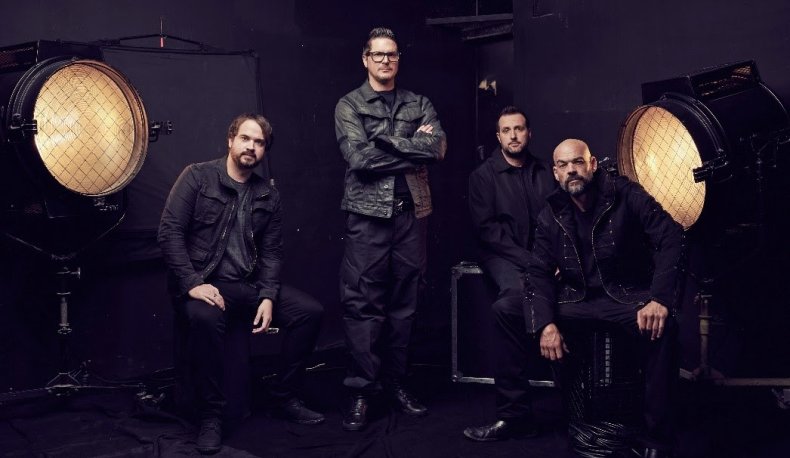 Bagans has a connection to the house and the Warrens' research already. Just before Lorraine's death, Bagans acquired the "Devil's Rocking Chair" for his haunted museum. It was famously used in an exorcism led by the Warrens. While the rocking chair wasn't featured in the first Conjuring, or spinoffs, it is rumored to be the subject of The Conjuring 3, Bagans previously said. The chair will find a new home in his Haunted Museum in Las Vegas.
While the Halloween special will only premiere at the end of October, Ghost Adventures fans can celebrate all things spooky with the crew throughout the month. The show will also host a new miniseries throughout October that focuses on communication with the ghosts of serial killers. Ghost Adventures: Serial Killer Spirits will premiere on October 5, giving the scariest month a little extra spook.
Bagans spoke about both special viewings. "I've investigated a lot of places, but these locations are absolutely terrifying on a whole other level," he said. "To walk in the same footsteps as these serial killers, where some of the most notorious acts of evil were committed—it severely affects you."
He also said the Conjuring house has been on his list of investigations for a long time. "The residual energy alone is palpable. And the real-life house that inspired the Conjuring movies—I'm speechless! That has a been a dream of mine to investigate for years and I can't believe it's finally happening," Bagans said. "It's beyond legendary. I can't wait for viewers to experience this terrifying adventure with us."