'Ghost Adventures' Host Zak Bagans Buys Charles Manson Murder House
Charles Manson's "murder house" was for sale only a short time before it was snatched up by a willing and able buyer: Zak Bagans, host of Ghost Adventures. Bagans is known for his interest in things paranormal and occultist, so the home seems a fitting addition to his already-huge collection of oddities, except this one likely won't fit in his Haunted Museum.
The house did not belong to Manson. Instead, it was the home of Leno and Rosemary LaBianca, who were murdered by members of Manson's family at his request. The murders were partially connected to the murder of Sharon Tate, only in that she and her unborn child were killed the day before by a similar request from Manson.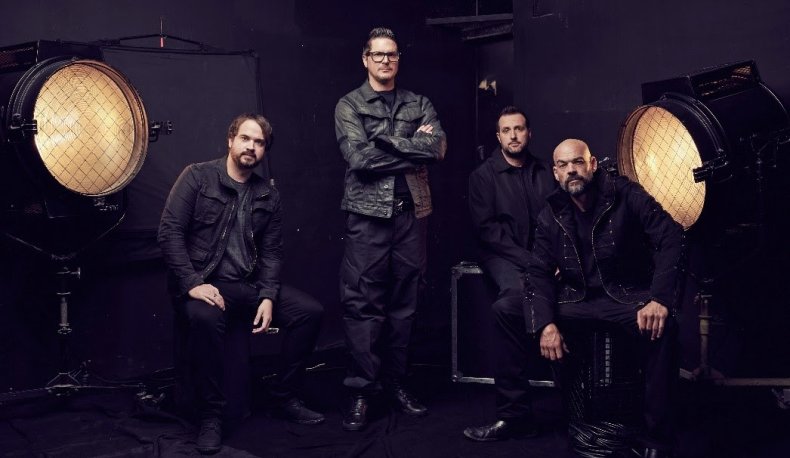 Bagans was drawn to the home because nearly all of it is still original. He told Newsweek he was "drawn to its history, the spectacular views and energy [he] felt while there."
It's unclear if the house is haunted, or filled with energy from the brutal murders, but Bagans is ready to find out. He shared a story of dogs disappearing from the property, and said that past tenants have been spooked silly by seeming paranormal encounters, he explained.
Bagans does not seem to have a set plan on what to do with the house. It's possible he'll host another documentary or television special at the house, similarly to his prior Demon House, which he also bought. The house, stationed in Gary, Indiana, was said to be demonically possessed. Bagans and his crew made an in-depth documentary of the hauntings in the house, which premiered in March 2018. Bagans later made the executive decision to tear the house down because of the insane hauntings. Parts of the home now reside in his Haunted Museum in Las Vegas, so fans of his work can visit the haunting themselves.
As for the LaBianca home, regardless of what Bagans plans to use it for, if at all, the property is a giant asset. The two-bedroom home was listed for nearly $2 million, and has beautiful, city views. The house is in Los Angeles and was built in 1922, according to the Washington Post.
This isn't Bagans' first interaction with objects or places related to Manson. He has a hefty collection of Manson artifacts, including a painting made with his ashes, Manson's prison crafts, and even the hospital gown Manson died in. He acquired all for display at the museum.
This article has been updated to include Zak Bagan's explanation on why he was drawn to the home.