'Ghost Adventures' Host Zak Bagans Now Owns Charles Manson's Bone Fragments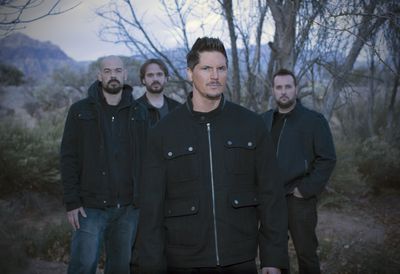 Zak Bagans, Ghost Adventures host and owner of The Haunted Museum, has acquired Charles Manson's bone fragments among other objects belonging to the infamous cult leader.
Manson was the notorious leader of The Manson Family, responsible for the gruesome murder of the actress Sharon Tate, who was pregnant at the time, and others in 1969.
Bagans previously acquired two paintings, one of Manson and containing bits of his ashes and another painted by Manson himself in prison, which he allegedly urinated on. He also owns the hospital gown Manson died in, complete with stains, the toe tag from his deceased body and the sheet draped over Manson's body after his passing.
Bagans said the latest objects, were given to him by Jason Freeman, Manson's grandson. Along with the bone fragments, which Freeman scraped out of the incinerator which cremated Manson,
Freeman donated the items to Bagan's museum because of discomfort they brought him. The grandson alleged they caused paranormal activity in his home, including odd sounds and a call from his home phone one day while no one was home.
Manson's latest items will be in good company at Bagans's Haunted Museum, which specializes in haunted oddities. The Las Vegas attraction features the Dybbuk Box, which is considered the most haunted object in the world. It's said anyone who opens the box will be cursed. Bagans did open the box in the presence of rapper Post Malone.
After the encounter with the haunted object, the rapper's plane malfunctioned and required an emergency landing. Just weeks later, he was in a car crash. The box inspired the 2012 film The Possession.
Other haunted objects at the museum include the Jack Kevorkian death van, which was used to administer lethal injection to humans, and the Propofol chair, which was in the room Michael Jackson died in.
There is also a room dedicated to Bagans's purchased house, the demon house, which was the site for his eerie documentary on the cursed Gary, Indiana place. The house has since been demolished, but pieces of it, including the home's staircase, now live in the museum.