'Ghost Adventures' Host Zak Bagans Talks Charles Manson Rumored Hauntings and the Attraction to True Crime Stories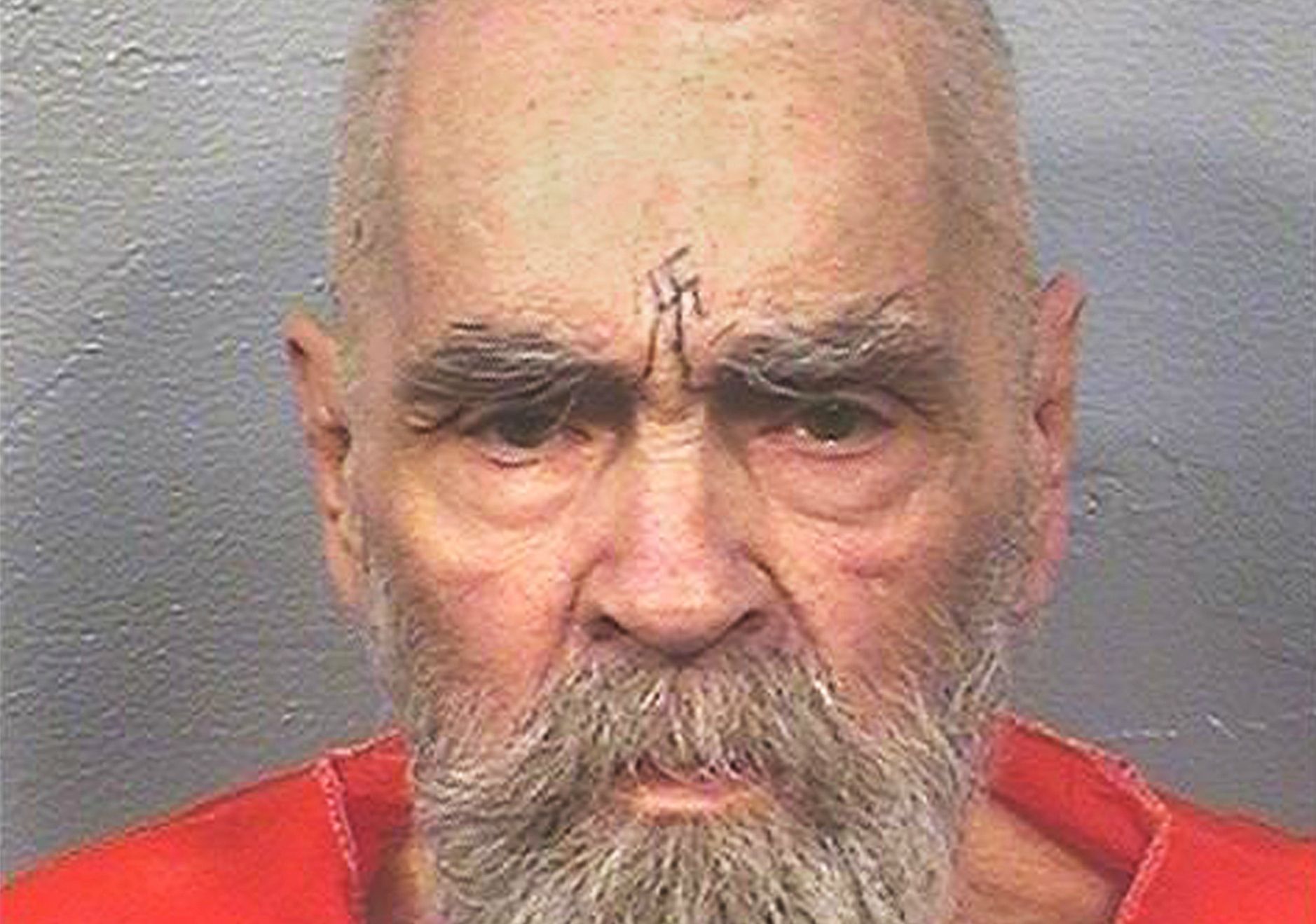 Cult leader Charles Manson has an immortal way about him, in the stories left behind of his notoriously wicked ways. There may be a bit of truth to the way he lingers, as Ghost Adventures host Zak Bagans has a collection of Manson's personal items that in a short amount of time, have proven to have potential hauntings.
Bagans has given obscure Manson artifacts a home in The Haunted Museum, his museum in downtown Las Vegas. There, he displays Manson's items, from the hospital gown Manson died in, which holds some of his bodily fluids, to a painting made with Manson's ashes and bone fragments from the cult leader's body.
Bagans' quest to secure the Manson items has taken more than a year, and they've just recently surfaced in the public setting. Already, though, Manson's objects have reportedly caused some trouble for museum visitors. "Six weeks ago as a woman at The Haunted Museum bent over to view Manson's bone fragments and gown, she made a comment directly to Manson, 'Good on you Man,'" Bagans told Newsweek. "Upon turning away she felt something stab her in her stomach and had to be taken out of the museum, where she was very affected." Bagans said he has the incident on video.
Bagans also opened up about the mind-power Manson had, and how it has apparently affected some of the objects. "I also believe that while Manson could never get out of prison, he infused the same mind-power he had with the Manson Family into his art and belongings through electrical thought impressions, cursing certain things so whoever obtained them would experience that," Bagans said. "This occurred with his prison TV that I own, which put one man through pure hell while he previously owned it."
The darkness of Manson's acts and the nearly hypnotic hold he had on his "family" are common talking points when it comes to true crime topics. Manson's most notorious night, when he and members of his "family" murdered actor Sharon Tate and others in her home, has been turned into a film The Haunting of Sharon Tate, starring Hilary Duff. Another Tate film, Once Upon A Time In Hollywood, is slated to premiere later this year, along with another, similarly-angled film, simply titled Tate. Bagans has even produced his own Manson documentary, titled Charles Manson: The Funeral, which will premiere on Reelz April 13. The fascination with Manson in just one year begs the question: why are we so drawn to such a sinister story? Bagans has an answer.
"Charles Manson was an evil man and evil fascinates us. This is why there are so many successful TV shows and movies in the true-crime genre," he explained. "The media also bombards us daily with headlines of evil events. As human beings we want to know more about why such evil people would commit such crimes like this...who are they and what goes through their minds. We want to know some psychology of their minds. We must go inside the mind of an enemy to protect ourselves."
It's the reason why Bagans created The Haunted Museum, though his own fascination lies deeper. He admitted he feels drawn to the dark and demonic elements found in human life, even if not entirely accessible in this realm.
"I collect these items that belong to monsters and give people that same adrenaline rush by being so close to them, reminding that the dark history of what they did will never be forgotten," Bagans explained. "There are dozens of war museums that showcase guns, uniforms, relics of our enemies that have killed—and we must not ever forget these monsters, war enemies, terrorists, serial killers. Owning their belongings, artwork, remains…it's a rush in itself for me to be able to own a part of them, and tell my guests how bad and evil they were."
This article has been updated to fix a headline typo in Charles Manson's name and to include new details about Zak Bagans's Manson film.