'Ghost Adventures' Lockdown In St. Ignatius Hospital: Where It Is and Can You Visit?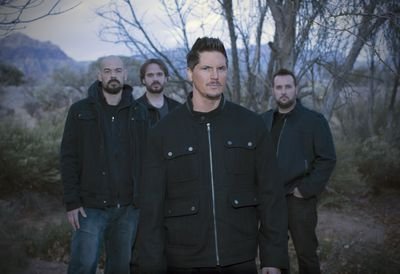 Zak Bagans leads the Ghost Adventures team.
Travel Channel
Zak Bagans and the Ghost Adventures crew will visit the notoriously haunted St. Ignatius Hospital on Saturday night's episode. The hospital, which is located in Colfax, Washington, has been out of operation since the mid 1960s, but that hasn't stopped it from being a local, and state-wide talking point.
Bagans, the show's lead investigator, posted about the investigation on his Twitter account Thursday. In the tweet, he specified the hospital used to offer tours, but because of paranormal activity, they had to suspend all tourist interaction with the location.
There is one way visitors can investigate the hospital from the inside, though. In October each year, just in time for Halloween, the hospital allows a tour, titled the St. Ignatius Haunted Hospital Tour. Prior visitors are vocal about their paranormal interactions on the event's Facebook page. One commenter, Jodi S. Phipps, claimed she'd come into contact with seven ghosts during the tour, as well as obtained audio from others.
Other comments seem to show the annual tour sells tickets quickly, and a waiting list is wanted by those who didn't make the first round cut.
One post on the page teases the upcoming Ghost Adventures episode from one person who was seemingly there for filming. William Frances Condon claimed he had to take his wife, Beth, to the "Looney Bin" in April. Instead of messaging him to hear what happened, he asked readers to watch the Saturday night episode to see what happened during their time in the abandoned hospital.
St. Ignatius Hospital closed its doors in 1964 because of limited funding, according to Spokane Historical. It was a religiously-founded hospital, which meant acts of charity and limited state funding took a toll on the building's necessary upgrades.
The hospital is said to be haunted by past patients The first person to ever die in the hospital passed in 1893. Some sources consider the hospital one of the most-haunted buildings in America, like Week In Weird, who claims the location is up to par with some of America's most notorious haunts. The website cited Ashmore Estates and the Waverly Hills Sanatorium, both places the Ghost Adventures crew has visited before.
In 2015, the building was added to the Washington Trust for Historic Preservation's list of most endangered properties.
Ghost Adventures will air Saturday on Travel Channel at 9 p.m. ET.