What Is Goatman Bridge? 'Ghost Adventures: Screaming Room' Will Relive Favorite Episode
Ghost Adventures fans are in for a spooky treat Thursday night. A fan-favorite episode in which the crew took on Goatman Bridge will be featured on Ghost Adventures: Screaming Room.
Goatman Bridge is a nickname for Old Alton Bridge in Argyle, Texas. The Denton County location is notoriously haunted by the spirit of Oscar Washburn, or "Goatman," who was believed to be a former goat farmer.
An African American, Washburn was said to be the target of Texas' Ku Klux Klan in the 1930s, according to Discover Denton. The KKK apparently kidnapped and killed Washburn by throwing him over the bridge.
According to locals, Washburn's story is likely an urban legend. "It's like all urban legends because there are actually legends similar to it all over the country," Ghosts of Denton tour guide Shelly Tucker told Discover Denton. "For the last several years I've given ghost tours on the Square, usually on the weekends. I don't bring people out to Goatman's Bridge very often but people always ask me about it. It just seems to be the story that captures everyone's imagination."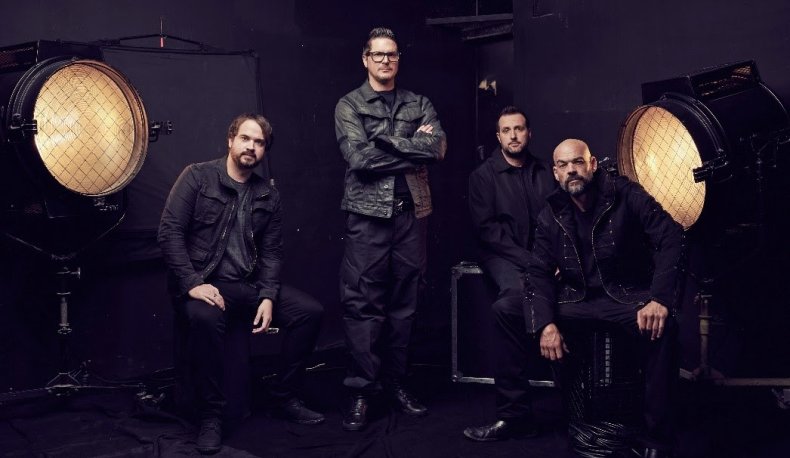 The Ghost Adventures crew first visited Goatman Bridge in a Season 13 episode that aired on January 14, 2017. In the Ghost Adventures: Screaming Room episode on Thursday, the segment will be recapped with commentary from the crew. The location has already been featured on Ghost Adventures: Extra Pulses.
In addition to Washburn's story, the Ghost Adventures crew investigated reports of demonic activity on and around the bridge. The episode claimed Satanic rituals had been performed under the notoriously-haunted bridge. Four women with personal reports of demonic attacks were featured on the episode.
The investigation led to some terrifying moments for the crew. Investigator Aaron Goodwin was allegedly thrown during filming, and host Zak Bagans claimed he was compelled by a spirit to choke himself.
Ghost Adventures: Screaming Room will take viewers out of the actual haunted location and into a casual conversation with the Ghost Adventures crew. Bagans, Goodwin, Billy Tolley and Jay Wasley watch the subject episode and add candid commentary about behind-the-scenes moments. They also relive terrifying encounters and reflect on each discovery from a safer environment.
Ghost Adventures first premiered in 2008 and has aired over 250 episodes, including specials. The show is currently off season, as Season 18 last aired in November.