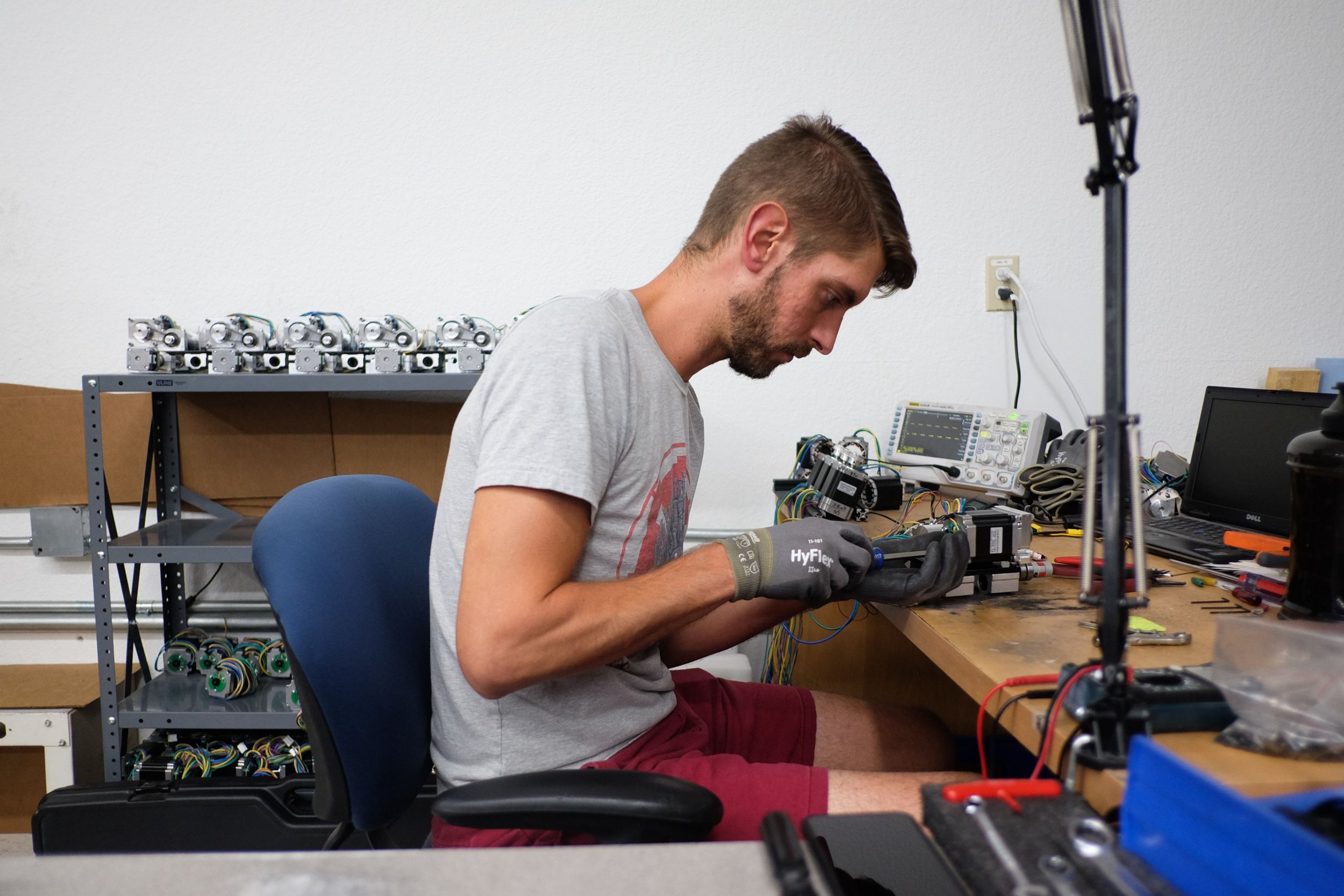 A bill recognizing the destructive potential of "ghost guns" has cleared a critical step in Congress and is now poised for a vote on the House floor. The House Committee on Homeland Security gave its stamp of approval on Wednesday to legislation that would direct the Department of Homeland Security (DHS) to prepare an annual threat assessment on so-called "ghost guns." These are firearms typically made at home with 3D printers or assembled from kits that lack traceable serial numbers.
These ghost guns "pose a challenge to law enforcement, particularly when used by violent extremists," according to a onetime DHS threat assessment. One estimate put the number of ghost gun precursors sold in the past decade in the hundreds of thousands.
The legislation, sponsored by Democratic Congressman Max Rose, is one of the first steps Congress has taken to address this emerging threat to public safety.
"In my conversations with law enforcement officials I have every reason to believe this is an urgent matter," Rose told Newsweek. "This is a massive hole in federal legislation that allows for weapons to be shipped from state to state without any background checks."
These guns themselves don't confer any tactical advantage over a traditional weapon, but they are easier to acquire without having to navigate a potentially treacherous black market crawling with federal agents and informants. The weapons can be assembled from DIY kits that provide prefabricated components for nearly 80 percent of the completed firearm, allowing the buyer to finish crafting the weapon at home using common metalworking tools.
Because a license isn't required to manufacture guns for personal use, DIY enthusiasts aren't compelled to engrave the finished weapon with a unique serial number as all licensed manufacturers must do. This process exploits a loophole in federal law that doesn't recognize nearly finished components as weapons, enabling lower frames and receivers to evade scrutiny from the Bureau of Alcohol, Tobacco, and Firearms (ATF), and cross state lines without the same regulatory restrictions imposed on finished guns. Serial numbers are critical in law enforcement investigations for identifying the origins of weapons used in criminal activities and can help root out gun-smuggling rings.
"The notion of terrorists being able to get weapons that have no serial number, potentially even plastic weapons that they can bring through metal detectors, is incredibly alarming," Rose said. "We pride ourselves in this country on terrorists not being able to buy weapons. Here it is totally possible for a homegrown terrorist or a foreign terrorist who has infiltrated our country to buy a ghost gun."
Ghost guns are uniquely vulnerable to exploitation because they are easier to obtain than ATF-regulated weapons and they leave police blind when attempting to track their usage. Weapons constructed with 3D-printing technology could, as Rose points out, also be made of plastic, allowing them to bypass metal detectors at airports. He warned that the inconspicuous nature of these weapons will haunt law enforcement "more and more in the years to come."
Rose's bill would require that the annual threat assessment be disseminated to state and local investigative agencies. He told Newsweek that law enforcement is clamoring for better tools to prepare for the looming challenge that ghost guns represent. Because of the interest from police, Rose is optimistic that his reforms will earn the endorsement of congressional Republicans.
"Yes, I know it will" attract bipartisan support, he said.