Ghost Guns Are Real Guns. Now They'll Finally Be Treated as Such | Opinion
Ghost guns—untraceable firearms that can be assembled from parts sold online without a background check—are the fastest-growing public safety crisis in the United States. And because they're as easy to buy online and build as a piece of furniture, ghost guns have become the weapon of choice for all sorts of prohibited purchasers, including domestic abusers, sex offenders, white supremacists, terrorists—and even children.
In a disturbing new trend, children and teens in America are getting their hands on ghost guns and bringing them to school—with deadly consequences. Last month, a Kansas student shot a school administrator and a school resource officer with a ghost gun. In February, a New Mexico student shot and killed his classmate with a ghost gun. In January, a Maryland student shot and critically wounded a classmate with a ghost gun he assembled with a friend.
While the untraceable nature of ghost guns means we don't have data showing the full scope of their role in school violence, according to media reports, there were over a dozen instances of ghost guns being found in American schools since the beginning of this school year.
But where reasonable adults see a rising threat that needs to be addressed, gun sellers have seen a new, unregulated market to exploit. Rogue online companies flooded the market with "buy build shoot" ghost gun kits intentionally designed to evade regulation. And while headlines have made clear that children and teens are buying and assembling these deadly weapons, ghost gun companies have continued to sell these easy-to-assemble kits online, no questions asked. Until now.
This week, the Biden-Harris administration finalized a long-awaited rule to regulate ghost guns like the deadly weapons they are—and announced a nominee to lead the Bureau of Alcohol, Tobacco, Firearms and Explosives (ATF) who, if confirmed, will hold bad actors in the gun industry accountable and see that this rule is fully enforced. Students Demand Action volunteer Mia Tretta, a survivor of the 2019 Saugus High School shooting in which a student with a ghost gun shot five classmates, killing two, fittingly introduced President Joe Biden in the Rose Garden event announcing these life-saving actions.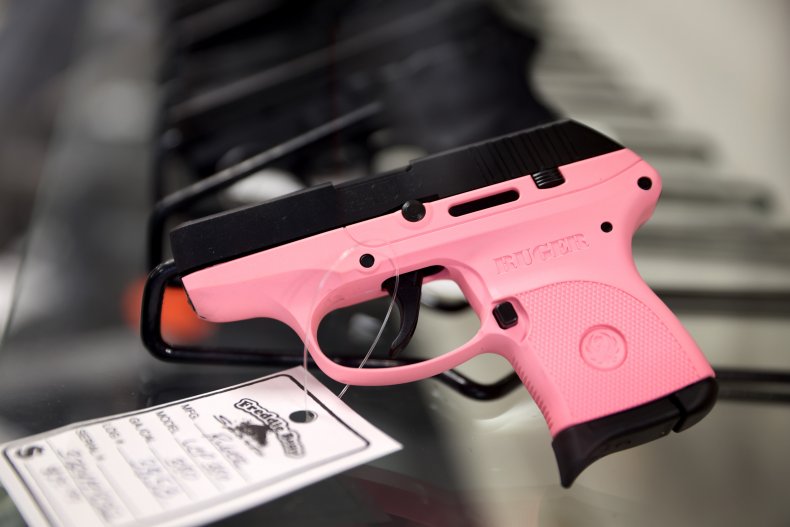 When the rule goes into effect in August, ATF will treat ghost gun kits and component parts like all other guns, requiring background checks to purchase and serial numbers that are crucial for tracing guns used in crimes. This is the most important, comprehensive action taken to date to address the public safety threat of ghost guns, and a vital step in keeping guns out of the hands of people who shouldn't have them. Last year alone, law enforcement reported to ATF approximately 20,000 suspected ghost guns recovered in criminal investigations—a 10-fold increase from 2016.
But such a rule is only as strong as the agency tasked with enforcing it. For nearly a decade, ATF has been without a Senate-confirmed director even as gun sales surged and cities saw a spike in firearm homicides. President Biden's nomination of Steve Dettelbach, a prosecutor with more than two decades of experience including as U.S. attorney for the Northern District of Ohio and in the Department of Justice, sends a strong message that ATF will enforce its gun laws and punish bad actors.
When ATF previously failed to address the threat at the federal level, our grassroots army of volunteers and gun violence survivors took action in states and cities, building on years of organizing and advocating to pass laws and ordinances to address the threat. And the results paid off: In the past year, San Diego, Oakland and Los Angeles passed ordinances cracking down on ghost guns, and so far this year, we've helped pass laws in Washington and Maryland prohibiting these untraceable firearms. Now, 10 states and Washington, D.C. have laws on the books prohibiting ghost guns—with Illinois on its way to make it 11.
But ultimately, we are all only as safe as the closest state with the weakest gun laws. Federal action is the only way to ensure that ghost gun kits can no longer be purchased online without a background check. Thankfully, we elected a gun sense champion to the White House, and he listened to activists—including students, gun violence survivors, parents and police—when we demanded he take decisive action to save lives.
The ghost gun rule—and the nomination of a new director—represent huge progress in the fight to address America's gun violence epidemic. But it wouldn't have been possible without the tireless advocacy of grassroots gun violence prevention activists who refuse to accept inaction and apathy from our federal government and elected leaders. Their willingness to stand up to the gun lobby and get this done halts the flow of untraceable ghost guns into our communities and schools—and makes all of us safer.
Shannon Watts is the founder of Moms Demand Action and the author of Fight Like a Mother: How a Grassroots Movement Took on the Gun Lobby and Why Women Will Change the World.
The views expressed in this article are the writer's own.