New York Congressman Hails Inclusion of 'Ghost Guns' Bill in Massive Spending Package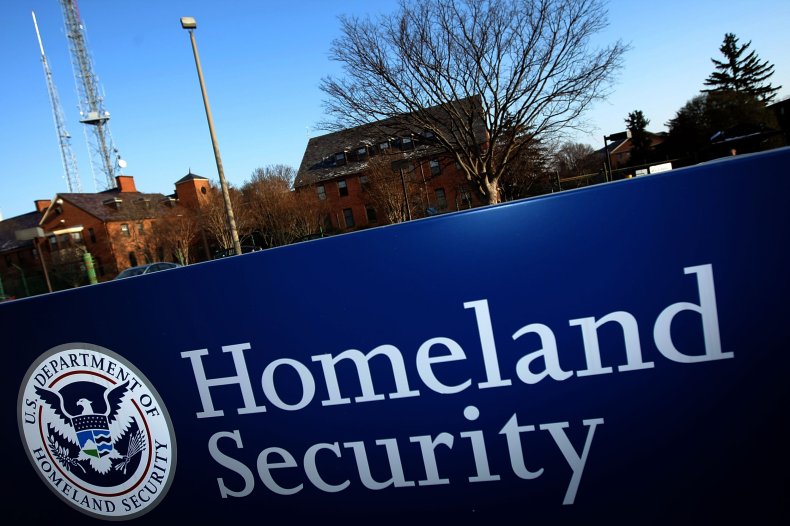 New York Congressman Max Rose is hailing the inclusion of his "ghost gun" bill in a compromise version of the National Defense Authorization Act (NDAA) that would direct the Department of Homeland Security (DHS) to conduct an annual threat assessment of these untraceable, DIY firearms.
"Unregistered, untraceable ghost guns have been used by terrorists seeking to inflict mass casualties, including just this year in California and Germany," Rose, a Democrat representing Staten Island and South Brooklyn, told Newsweek in a written statement. "They are a real and growing threat to our public safety, causing incredible challenges to the already hard work of our law enforcement."
The latest iteration of the NDAA, which lawmakers in the House of Representatives and Senate have been negotiating over for months, passed the House early Wednesday evening. It authorizes the Defense Department's budget for fiscal year 2020.
Rose originally introduced his portion of the legislation in May to combat the increasing prevalence of ghost guns, which are assembled from individual parts that don't meet the technical definition of a firearm under the 1968 Gun Control Act. His bill would require DHS to examine the potential for ghost guns to be used by terrorists and debrief local law enforcement agencies on its findings.
Beyond Rose's focus on terrorism, law enforcement agencies have expressed concerns about how ghost guns could be misused in more commonplace criminal activities.
The Bureau of Alcohol, Tobacco, Firearms and Explosives (ATF) does not consider certain unfinished frames to be subject to its purview, allowing DIY enthusiasts to machine individual gun parts into their own homemade firearms outside of the current regulatory scheme.
"Despite the best efforts by the gun lobby and Republicans in Congress to stop any progress on addressing the gun violence epidemic, I'm proud to see my legislation to help give law enforcement the tools and critical information they need to address ghost guns on track to be signed into law," Rose added.
The exact number of ghost guns currently in circulation is not known. One researcher put the number at several hundred thousand nationwide.
In a mass shooting at Saugus High School in Santa Clarita, California, in November, the perpetrator, 16-year-old Nathaniel Berhow, used a .45 caliber pistol that was assembled as part of a ghost gun kit. Authorities were not sure whether Berhow assembled the weapon himself or received it pre-assembled. Nevertheless, it is illegal under federal law for minors to possess handguns.
California has been particularly besieged by untraceable firearms. The Trace has reported that nearly one-third of all guns recovered by agents in the state lack a serial number, a strong indicator that the weapon was assembled by the owner.
To stave off a potentially harmful trend, California lawmakers recently approved new legislation that will require firearm precursors—those that fall just outside the definition of firearm under federal law—to be sold through a licensed vendor alongside a background check. The legislation doesn't take effect until 2024.