Agents Recover Thousands of Bullets, 3D Printer And Ghost Guns From Convicted Felon's Residence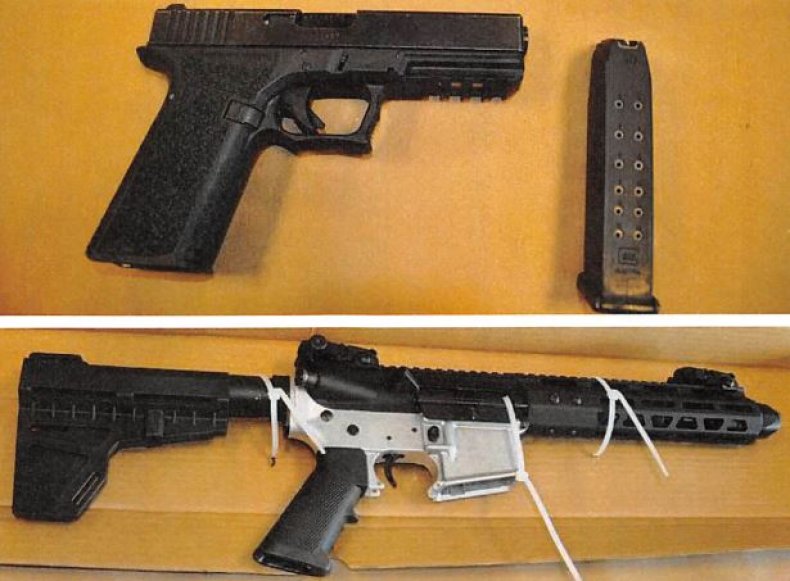 A Washington state man with multiple prior felony convictions was arrested Thursday on suspicion of unlawful possession of ammunition in a case involving 3D printers and so-called ghost guns.
Nathan Seman Brasfield, 40, is accused in a criminal complaint of violating the federal prohibition on ammunition ownership by convicted felons. He has at least seven prior felony convictions, including a prior conviction on the same charge that led to his arrest Thursday. The law also extends this prohibition to possession of firearms and related accessories.
Brasfield is currently awaiting initial hearings while in temporary detention. His attorney declined to comment for this story.
Upon a search of his residence, agents with the federal Bureau of Alcohol, Tobacco, Firearms and Explosives (ATF) recovered around 17 pistols and 24 rifles, most of which appeared home-manufactured and lacked serial numbers.
These sorts of DIY firearms, also known as ghost guns, can be made through pre-prepared kits that require the purchaser to use machining equipment to transform a partially manufactured frame into a finished part. They can also be made with 3D printers using computer instructions that are typically downloaded from the Web.
Around 20 partially manufactured frames, thousands of rounds of ammunition and over a dozen silencers were recovered from the search. Agents discovered "firearm manufacturing equipment," including a machine commonly known as a "Ghost Gunner."
Court documents say that Brasfield's residence also contained a 3D printer and a drill press, one of the machining tools that can complete a partial frame.
Brasfield's roommate told an ATF agent that the firearms with serial numbers, indicating they were made by a professional manufacturer, were his own. He said that the serial number-lacking weapons were Brasfield's, suggesting those firearms were homemade.
It is legal under federal and Washington state law to manufacture firearms at home without stamping them with a serial number. However, as a convicted felon, Brasfield would not be able to do so without violating prohibited possessor rules.
If the case proceeds to trial and a conviction is obtained, Brasfield faces a potential penalty of 10 years' imprisonment.
The prevalence of ghost guns has begun to alarm some lawmakers at the state level, producing legislation to more closely regulate these weapons. Gun-rights supporters often hail the democratization of weapons manufacturing as a cornerstone of Second Amendment tradition.
Only a handful of states restrict ghost guns beyond the framework of federal law. California, for example, requires DIY firearms to be stamped with a serial number. And Washington recently clamped down on individuals who provide DIY assistance to prohibited possessors.
A report from The Trace indicates that up to 30 percent of guns recovered by federal agents in California lack a unique serial number, suggesting they were made through a DIY process.
Updated February 28, 2020, 11:11 AM ET, with Brasfield's attorney declining to comment.