Ghost Ship Fire: Mystery Woman Told Guests to Stay in Burning Warehouse, Called Deadly Blaze 'Will of the Spirits'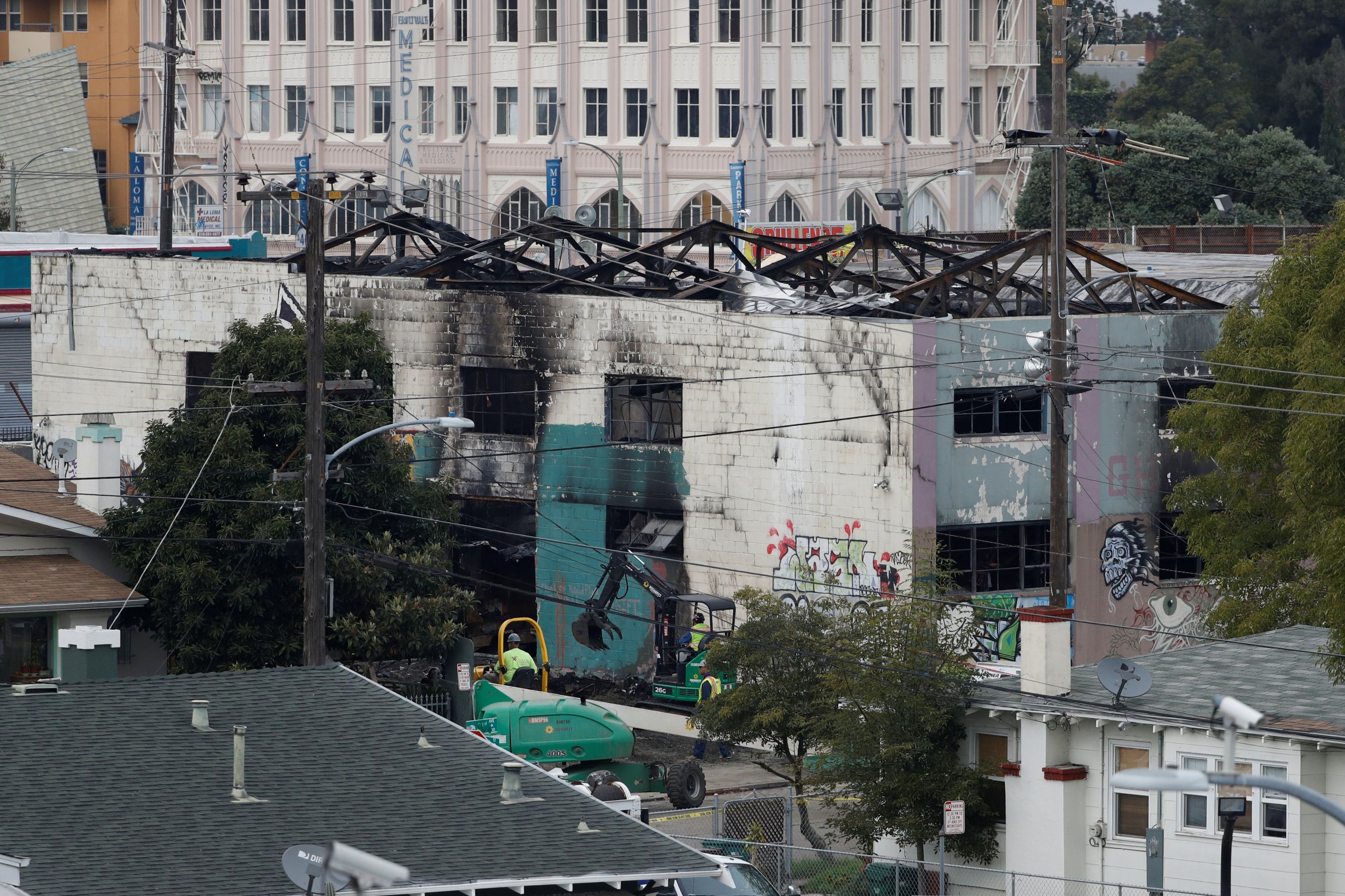 An unknown woman sitting at the bottom of the stairs of Oakland, California's Ghost Ship artist collective reportedly told party guests to remain in the burning warehouse and chanted "This is the will of the spirits of the forests" as the fatal December 2016 blaze tore through the building.
Sitting in a wicker chair on the ground floor of the warehouse, she screamed that everyone should stay upstairs where they would be safe, former resident Michael Russell testified to Alameda County Superior Court in a preliminary hearing on Tuesday, The San Francisco Chronicle reported.
"It was honestly like a horror movie. She was saying: 'There's a fire! Don't come down here!'" Russell said, adding that he didn't recognize the woman, whose face was clouded by smoke.
The mystery woman droned, "This is the will of the spirits of the forest," according to Russell. He said he wasn't sure whether her chanting or orders influenced anyone to stay upstairs, but testified that he didn't recall seeing anyone coming down the stairs, though he admitted he couldn't see the top portion of the staircase.
In previous interviews with The Chronicle, some survivors said they had tried to go downstairs but turned back after feeling the heat and smoke coming from the ground floor.
The inferno killed 36 people when it ravaged a former artist collective during a party last December. An estimated 100 people attended the party, according to the Los Angeles Times. A fire investigation in March found that many of the people who died were trapped by smoke on the second floor of the building.
Outside the courtroom, Russell told The Chronicle that he didn't know whether the woman survived and didn't see her outside after he managed to escape.
During the hearing, Russell recounted the unusual situation. He said he was on the ground floor in his home, a small trailer, and peeked out after hearing a commotion erupt. Russell saw the woman sitting in the living room area near the stairs, which was outfitted with leather couches and wicker chairs, he testified.
Russell said he had never revealed the bizarre encounter to anyone except for investigators before the hearing. At the end of the hearing, the judge will use information gathered from testimonies to determine whether the prosecution has enough evidence against defendants Derick Almena—the primary lease holder for the warehouse—and Max Harris, the creative director, to go to trial. Almena and Harris are each facing 36 counts of manslaughter for the fire, the deadliest in Oakland history.