Ghost Texts: Uber's Invasive Practices in Driver Recruitment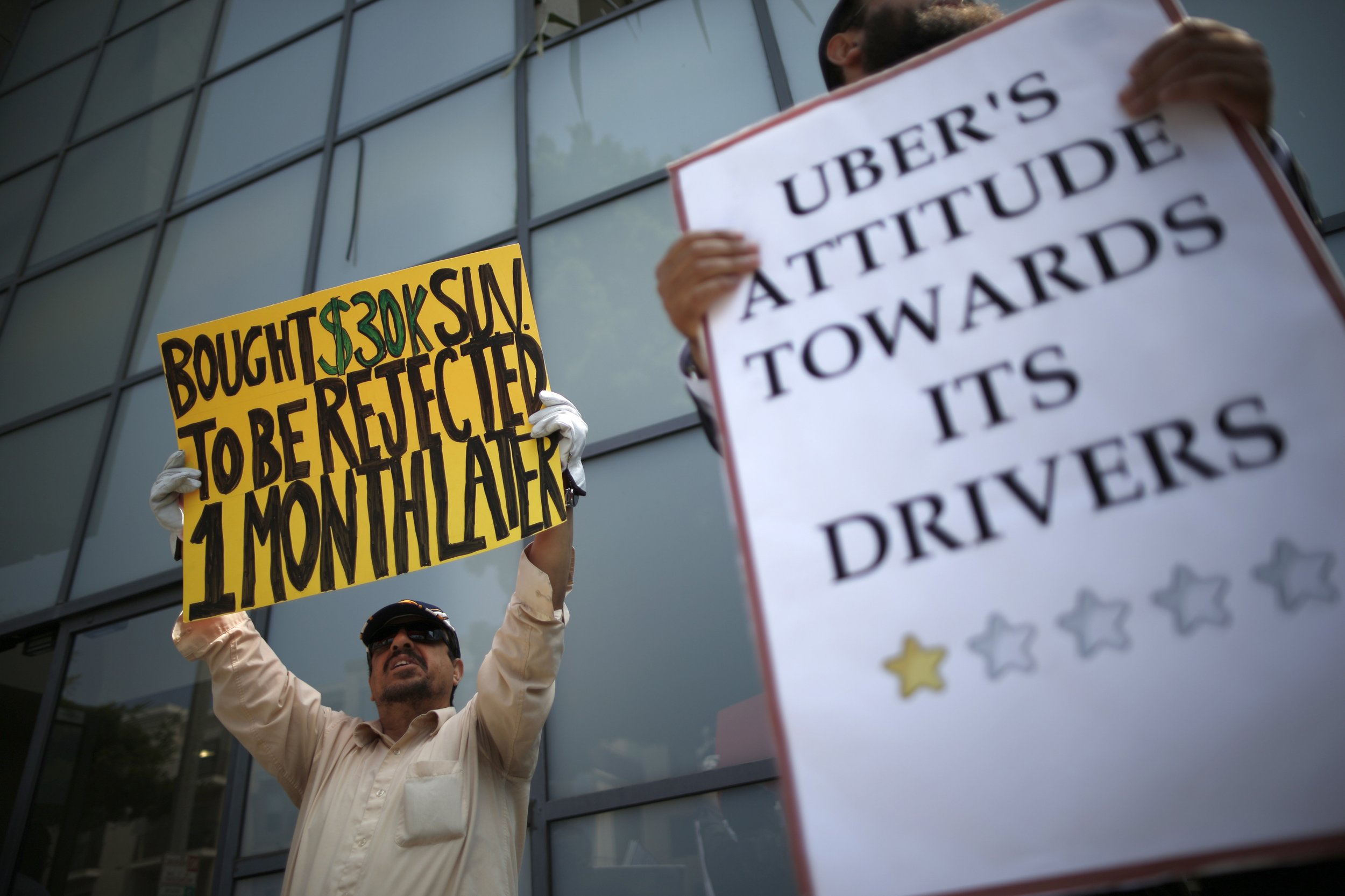 Several days ago, an Uber driver in a major city received a curious text from his girlfriend. "Do you want me to be an Uber driver?" she asked. No, he replied, confused. A text message she had received implied otherwise: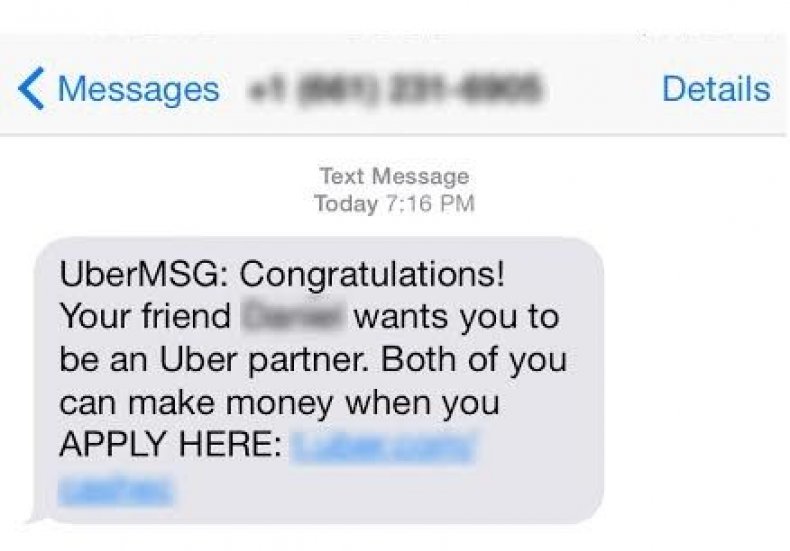 The driver, who spoke to Newsweek under the condition of anonymity and will be referred to as "George," said he never gave permission for Uber to use his contacts and did not manually invite his girlfriend by text to apply to be a driver. "I didn't give them permission. I signed up for Uber in June or July but didn't start working till two months ago. Last week, my girlfriend received that text message."
The text message George's girlfriend received was not sent from his caller ID. Instead, it came from a phone number registered to a California company, Bandwidth.com LLC. (Uber equips each driver and the app on the driver's phone with a dummy number to block the driver's true caller ID.) A customer service associate at Bandwidth confirmed this phone number is in use by a company but could not confirm whether Uber was the owner.
"We would only be able to get you the name if you have a subpoena," the associate explained. "The company just buys it from us and they use it. I can tell you it is in use and a landline." The line was disconnected when calls were attempted, typical of a dummy number.
After his girlfriend received the text, George checked the settings options on his device. "Most apps have an option that says, 'Do you want this app to see your contacts list?' Uber doesn't have that option," he told Newsweek. In total, his device has almost 800 contacts on it. He is unsure how many of his contacts received Uber recruitment messages from the Bandwidth number.
Several other drivers confirmed they had also experienced this problem after hearing complaints from friends about the mystery messages. One of the complaints occurred in the same city where George drives; others were in different metropolitan areas.
To use its service, Uber drivers use a special driver's application on a smartphone. They can either pay a small fee and use a device provided by the company or use their own smartphone while on duty, downloading the app onto their personal device. In George's case, he was using his personal device.
In a series of conversations with Uber, Newsweek was provided with screenshots of the referral program as it is designed to work. If the driver is using a company device, the driver would select "Refer Now" in the driver's application and enter the friend's name and phone number or email address: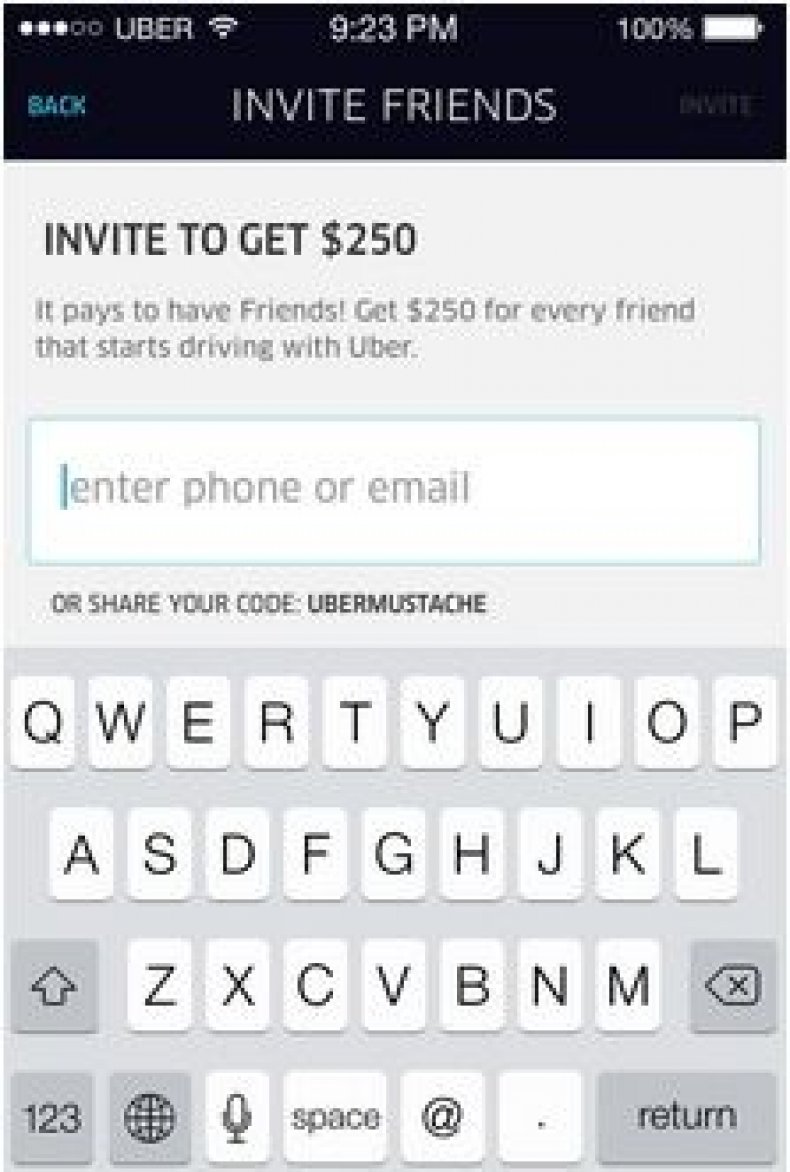 Drivers using a personal device would select "Referral Rewards" in the application, then Text Invites, and come to a screen that requires them to manually send a referral text message: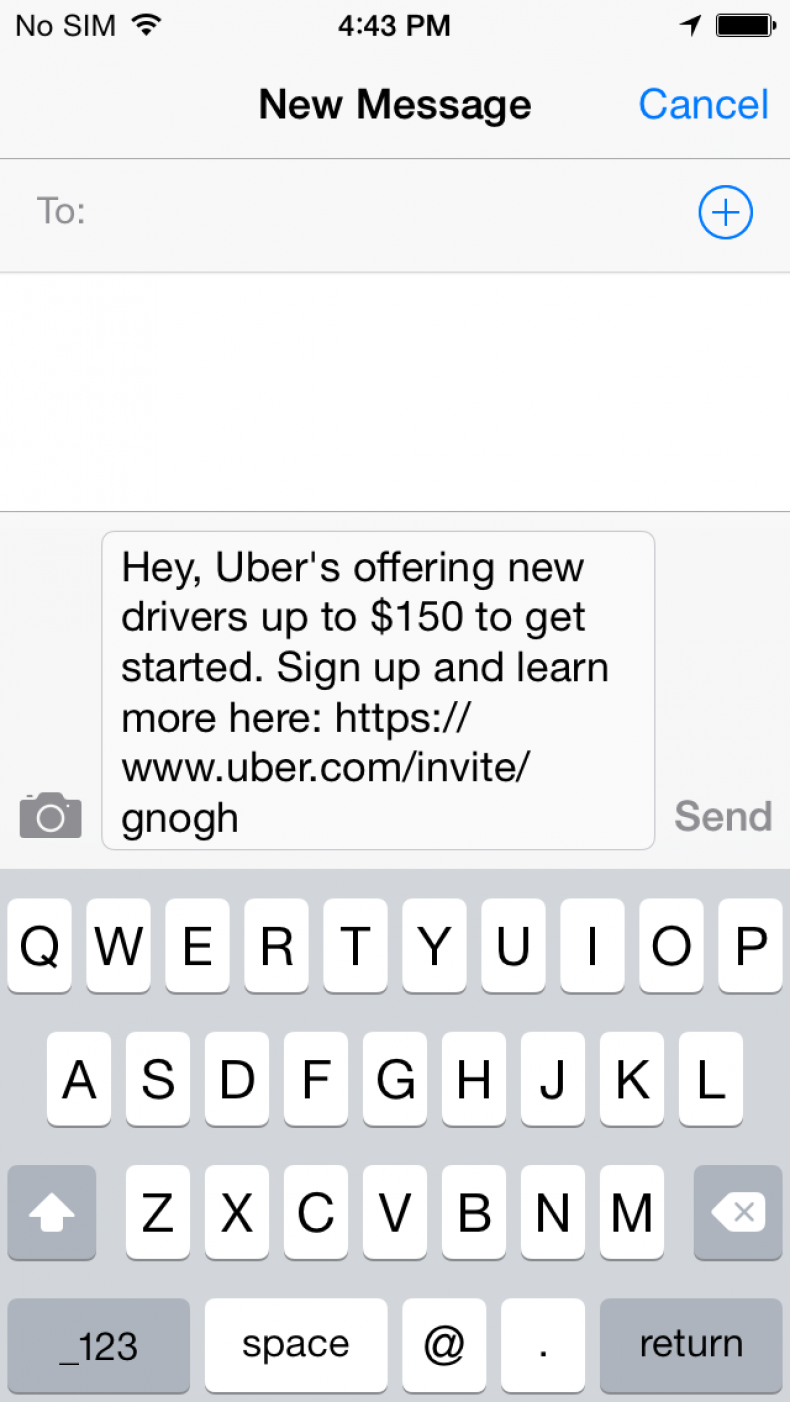 Depending on whether the driver is using a personal or company device, the wording of the referral message is different. George's girlfriend received wording designed for the company device, even though he uses his own phone while driving.
None of the drivers Newsweek spoke to went through either referral process as detailed by Uber. Those who were using personal devices would have had to manually press "Send" to refer a friend. All of the drivers claimed they had not done so and did not see such a screen in their usage of the Uber driver's app.
George complained about the matter to Uber's driver customer service the evening it occurred and provided Newsweek with the email exchange: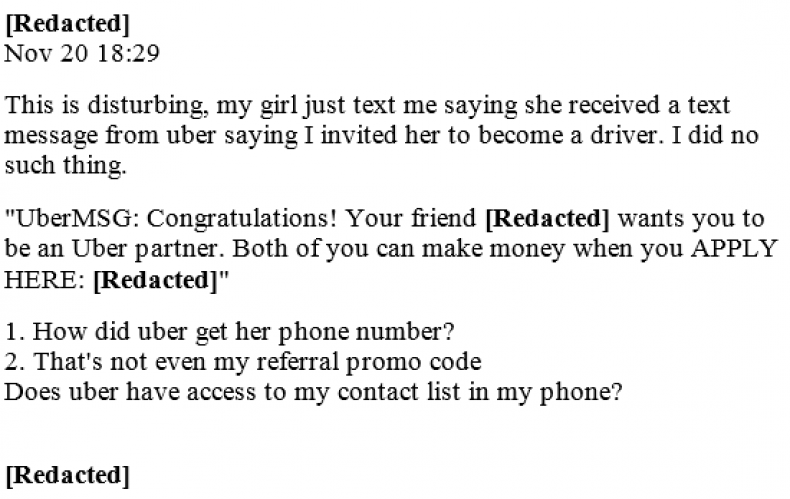 Uber replied with this promise: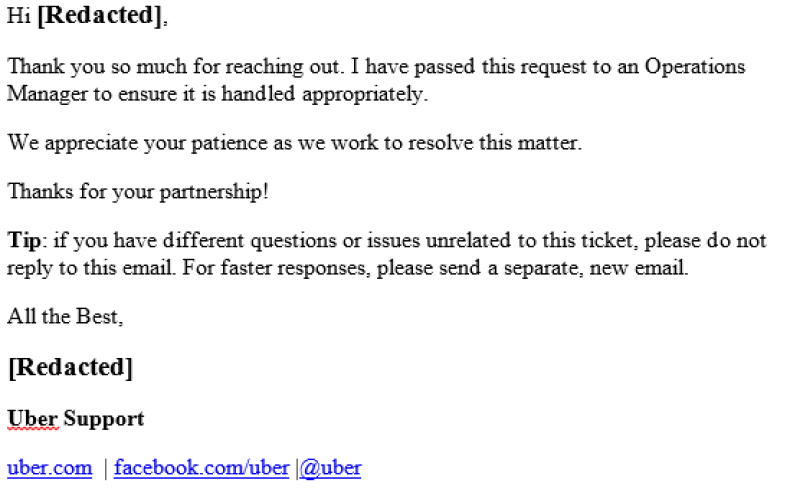 Several days have passed since George's first email, and an operations manager still has not reached out to him in regards to this. "They are horrible with communicating," he told Newsweek.
Beyond the matter of sending recruitment messages to contacts without the driver's permission is the content of the text itself: The promotional code is not linked to the driver. The generic code leads to the general driver sign-up page, Partners.Uber.com. "That's not even my promo code," George told Newsweek. "If you signed up with it, you wouldn't get referred by me. They're soliciting drivers through my phone, and I wouldn't even get credit for it."
In response, Uber toldNewsweek, "We are looking into how these messages may have been sent. Uber does not ask for or have access to drivers' contacts stored on their personal phones. To refer friends, drivers have to manually and locally send from their phone. For any drivers whose friends sign up as a result of these messages, we will ensure that they receive the proper referral bonus." Uber's engineering team has been made aware of these reported problems.
Another driver, after seeing the text message George's girlfriend received, described the text as "disturbing." The driver has decided not to use the app on his personal phone following this report and will continue using the phone provided by Uber.