'Ghost of Tsushima: Legends' Update 1.1 Release Time & How to Start
Ghost of Tsushima: Legends makes its debut with the release of update 1.1 on October 16, so we're here to recap the facts worth remembering. Want to know what time the patch will be available for download? Are you curious about the secrets behind this multiplayer experience? Keep on reading for all the big details.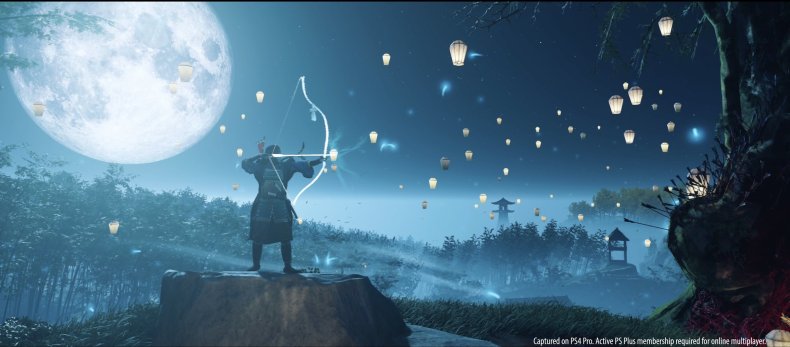 What time does update 1.1 and Ghost of Tsushima Legends come out?
According to a tweet published by the official Ghost of Tsushima Twitter account Wednesday afternoon, Ghost of Tsushima: Legends and the Ghost of Tsushima 1.1 update are set to go live around October 16 at 11 a.m. EDT. The download should be deployed to all territories by 12 p.m. EDT.
Once that time comes and the update has been installed, all you've got to do to start playing Ghost of Tsushima: Legends is select the option from the main menu or pause menu. You can also start the mode by approaching Gyozen the Storyteller at various towns and cities in the campaign, but the other two methods are much simpler. After downloading a small patch, the mode will be unlocked.
What to expect from Ghost of Tsushima: Legends and update 1.1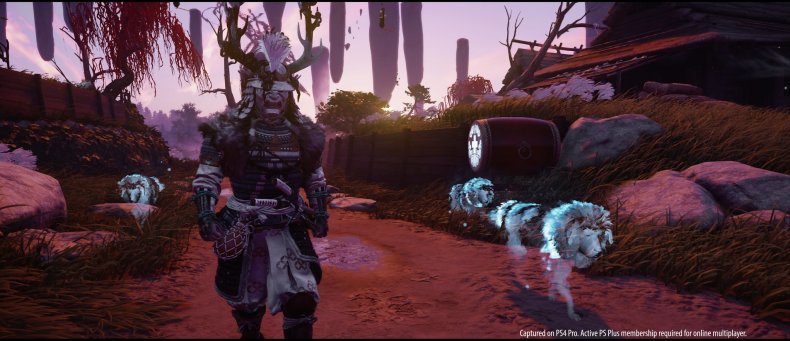 As you prepare for the release of Ghost of Tsushima: Legends and update 1.1, here's a quick recap of everything you need to know about multiplayer Samurai action in Sucker Punch's game.
Classes: Players can mix and match between four possible classes with unique strengths and abilities.

Samurai: A balanced class meant to stay in the battle at all times. The Hachiman's Fury ability releases a fury of strikes.
Hunter: An arrow-based sniper class. The Eye of Uchitsune ability fires multiple headshot arrows at once.
Ronin: A healer class that can heal your team with the Breath of Izanami ability.
Assassin: A bruteforce class. The Shadow Strike ability lets players teleport and unleash a deadly strike.

Modes: Ghost of Tsushima: Legends has three modes designed for two, three or four players respectively.

Story Missions: Two-player encounters based on Gyozen's stories. They have varied difficulty levels with better loot for greater challenge.
Survival Missions: A three-player horde mode featuring waves of foes. Survive the longest to get the best rewards.
Raid: A tough four-player task available after launch.

New Game +: If you've beaten the campaign, New Game+ lets you keep your gear with increased challenge. You'll get a new horse, new Charms, armor upgrade options and more. Complete tales you've already finished to collect Ghost Flowers that offer additional dyes.
Armor Loadouts: Assign Charms and vanity sets to armor in preset configurations that save for easy swapping.
Other Improvements: Total play time is displayed in each save, and Photo Mode has been expanded.
That's all you need to know about the release of Ghost of Tsushima: Legends and Ghost of Tsushima update 1.1.
Does Ghost of Tsushima: Legends offer enough to bring you back to the game? Will you start playing as soon as it releases? Tell us in the comments section!