'Ghostbusters: Afterlife' Cast: A Spoiler-Free Character Guide
Given how popular the franchise is, Ghostbusters: Afterlife has some big boots to fill. Luckily, the new movie is filled with new, exciting characters, offering a different take on the classic Ghostbusters universe.
Co-writer and director Jason Reitman takes the reins from his father Ivan who directed the originals. While there are new actors joining the franchise, some Ghostbusters favourites will also reappear in Ghostbusters: Afterlife.
The movie finally arrives in theaters on Friday, November 19, 2021.
Looking ahead to the launch of the spiritual sequel, here's a (spoiler free) rundown of each of the characters seen in Ghostbusters: Afterlife.
McKenna Grace - Phoebe Spengler
Talented young actor McKenna Grace plays the brilliant but socially awkward Phoebe Spengler. She's the youngest member of the Spengler family and tries to make friends in her new surroundings by reciting some fantastically bad jokes.
Finn Wolfhard - Trevor Spengler
Stranger Things star Finn Wolfhard plays Phoebe's older brother Trevor. The teenager seems more concerned with the opposite sex than he does about the spooky things happening at his new house and in the town, but soon enough he gets dragged into the Ghostbusting life when he finds the iconic Ecto-1.
Carrie Coon - Callie Spengler
Played by The Leftovers actress Carrie Coon, single mom Callie Spengler's life is upended at the beginning of Ghostbusters: Afterlife as she moves the small town of Summerville with her two kids Trevor and Phoebe.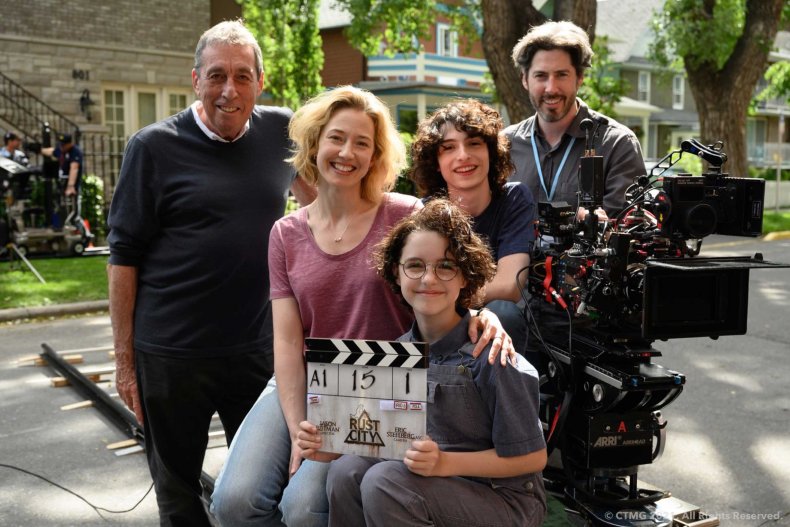 Logan Kim - Podcast
Newcomer Logan Kim steals many a scene as Podcast, a self-given name because of his love of creating podcasts. He's the first kid to introduce himself to and befriend Phoebe, and the pair get into plenty of mischief as the mysteries surrounding Summerville's origin start to unravel.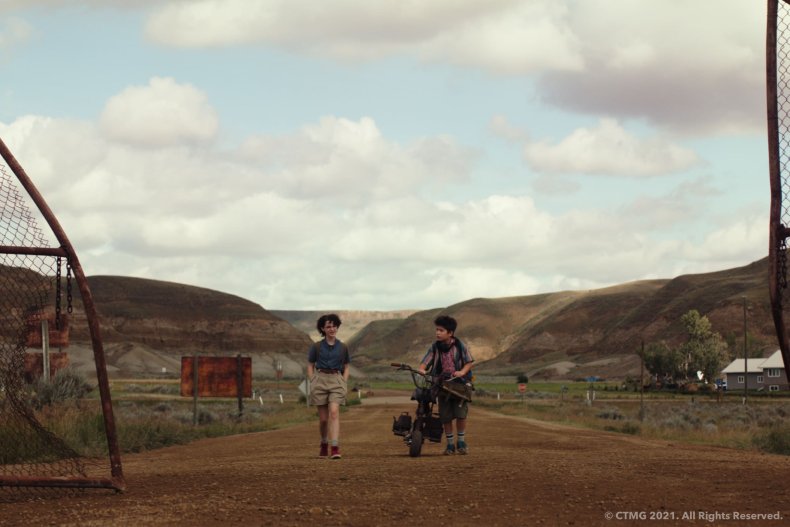 Paul Rudd - Mr. Grooberson
Paul Rudd brings his charming comedic talents to Ghostbusters: Afterlife as Phoebe and Podcast's summer school teacher Mr. Grooberson. He fills the younger cast in on the events of the original Ghostbusters and starts to take a liking to Callie Spengler.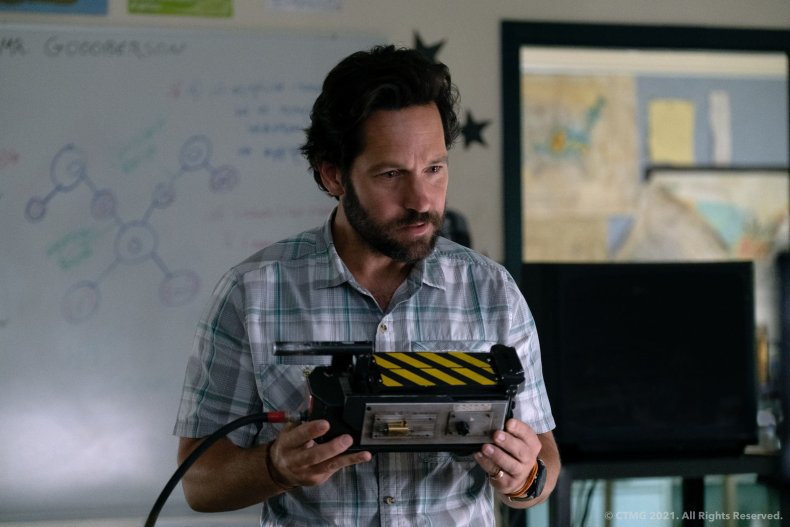 Celeste O'Connor - Lucky Domingo
The first person Trevor notices in his new town is Lucky Domingo, played by Celeste O'Connor. She works at a diner, which inspires the love-struck Trevor to do the same. They form a friendship which is eventually tested when they're pulled into the ghost-busting shenanigans happening in Summerville.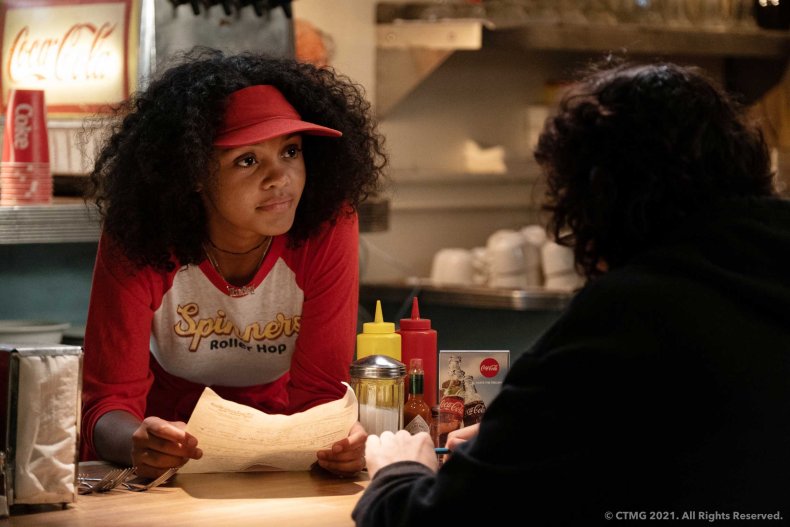 Dan Aykroyd, Bill Murray & Ernie Hudson - Ghostbusters
Three of the four original Ghostbusters have been on the promotional tour for the latest Ghostbusters movie so it's not a spoiler to learn that Dan Aykroyd, Bill Murray and Ernie Hudson make appearances in Ghostbusters: Afterlife.
The fourth Ghostbuster, and co-writer of the original movie, Harold Ramis, passed away in 2014, but his character's legacy plays an integral part in this movie.
There are plenty more cameos, Ghostbuster Easter eggs and surprises throughout...but we won't spoil that for you here.
Ghostbusters: Afterlife is available to watch in movie theaters from Friday November 19, 2021.