It's been 35 years since the first time we heard that iconic siren blaring from the Ecto-1 as it raced to save New York City from ghostly hauntings in the original Ghostbusters. The 1984 film grossed $242 million in the United States and more than $295 million worldwide, making it the highest-grossing comedy film of its time. Many fans craved licensed toys as children of the '80s, but that meant waiting three long years until the The Real Ghostbusters cartoon gave rise to Kenner-made toys in 1987.These days, however, there are plenty of Ghostbusters collectibles to gobble up, like Slimer downing an entire platter of food.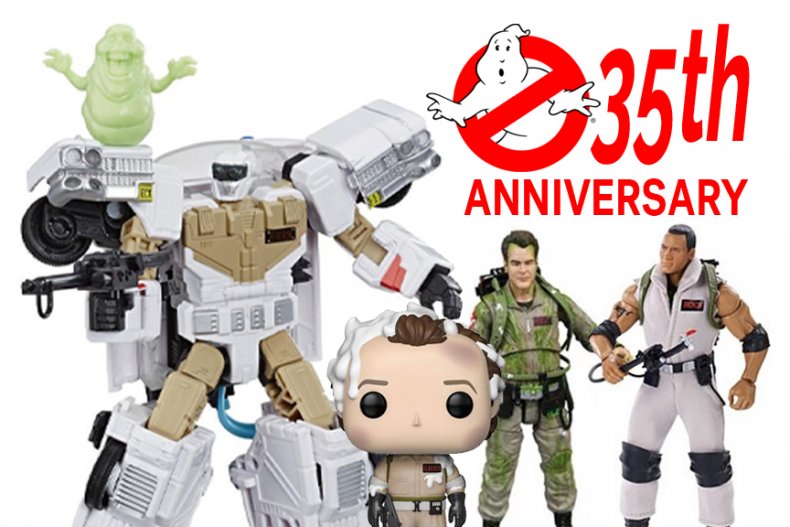 Here are some of our favorite Ghostbusters offerings that have hit the market this past year, just in time to help you celebrate their proper anniversary.
PLAYMOBIL
Ghostbusters Collection Figure
$49.99 each
Marking a first for Playmobil are these higher-quality, extra-large-sized collectors figures featuring each of the four Ghostbusters. A standard Playmobil figure stands at three inches tall, but these deluxe figures come in at just under six inches. Each one comes packaged individually with a proton backpack and one unique accessory to help you capture the unique Slimer cellophane inside.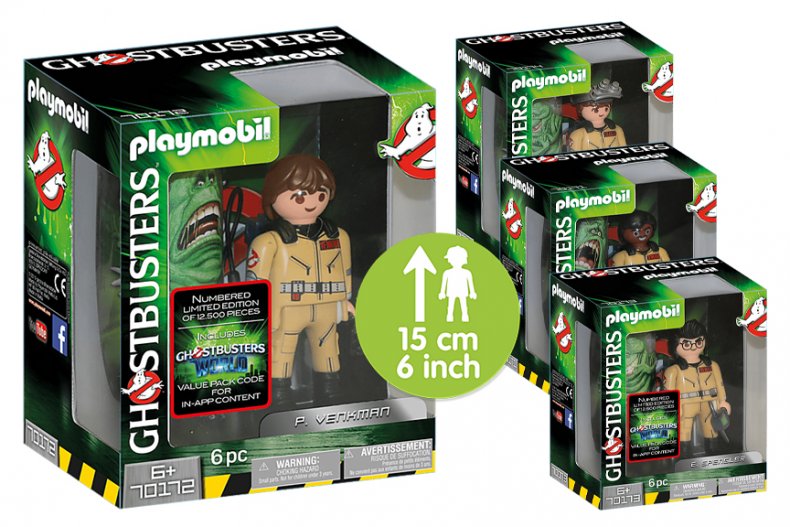 LOYAL SUBJECTS
Ghostbusters Action Vinyls Wave 1
$16.00 each
The Loyal Subjects has blind boxes with its own highly articulated figures. Now Ghostbusters Wave 1 is here, with all your favorite characters from the movie. Each package is random in its selection but stands at 3.25 inches in a mini-figure that boasts more than 11 points of articulation. Loyal Subjects make their figures stick out with added detailing in their sculpts and varied accessories.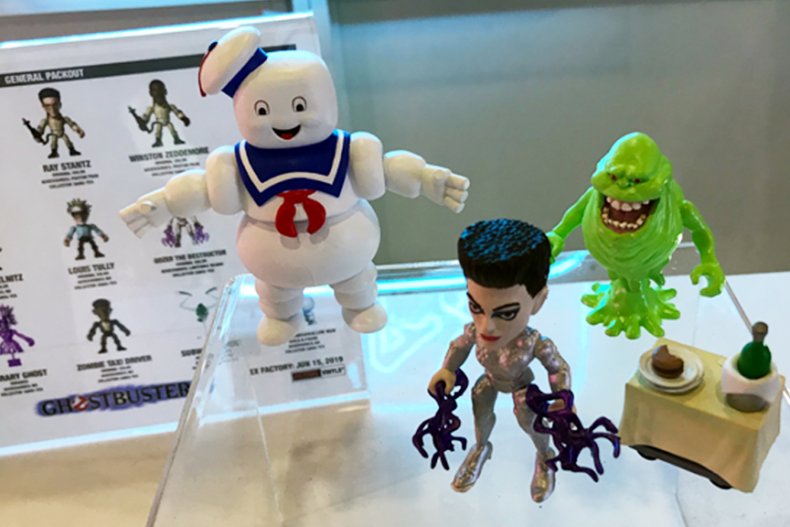 FUNKO
Ghostbusters Peter with Firehouse Pop! Town
$29.99
One of the first Pop! Town sets was revealed earlier this year, and the Ghostbusters Firehouse is a fine example of what the line will offer in the future. Dr. Peter Venkmen is bundled with the famous NYC landmark, and he is covered in marshmallow after saving the city from being engulfed in mush. After you place this on your shelf, just hope your neighbor doesn't show up to make you turn off your electricity.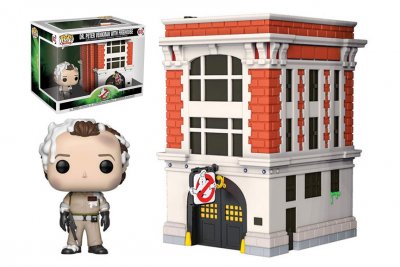 DIAMOND SELECT TOYS
Ghostbusters Slimed Figure Box Set
SDCC 2019 Exclusive
$79.99
Diamond Select offered a massive collector's set at SDCC 2019, featuring all four of the Ghostbusterscovered in slimy mess. Not only do these detailed figures have 16 points of articulation, but they also come with a plethora of interchangeable hands, walkie talkies, proton packs and more to help recreate one of your favorite scenes from the movie. Getting one may be harder than catching a ghost, however, as Diamond Select only made 1984 of these sets.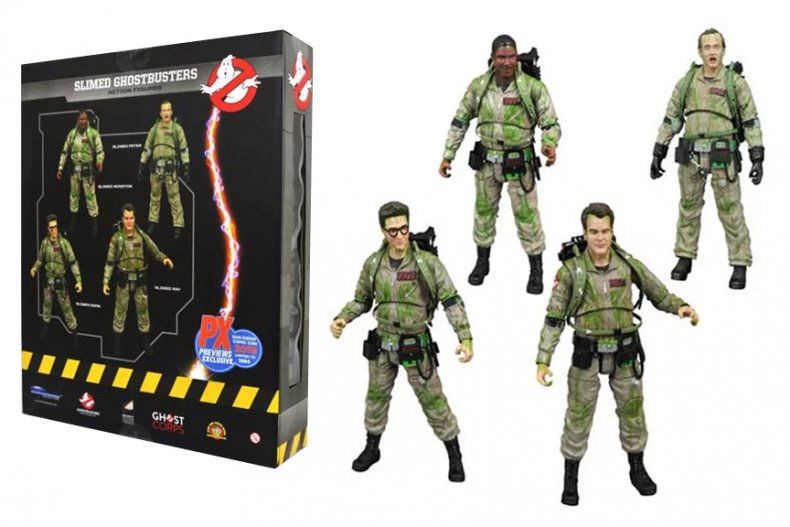 HASBRO
Transformers Generations Collaborative Ghostbusters Ecto-1 Ectotron Figure
Gamestop Exclusive
$49.99
Fans love a mash-up, and Hasbro took that license to combine the Transformers universe with Ghostbusters' iconic Ecto-1. This classic 1984 Cadillac can now transform into Electron in situations when the standard Proton Pack just isn't enough. This figure only takes 22 steps to fully transform from Autobot to vehicle. Ectotron comes with his own Proton Pack and a Slimer to chase.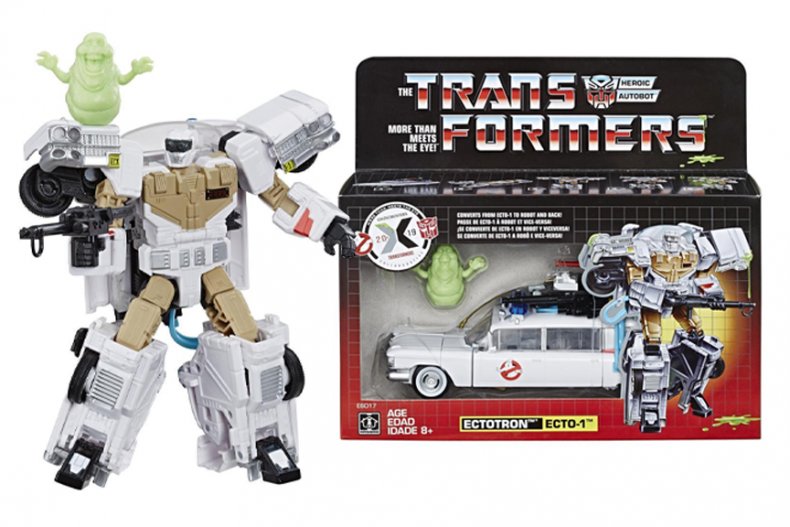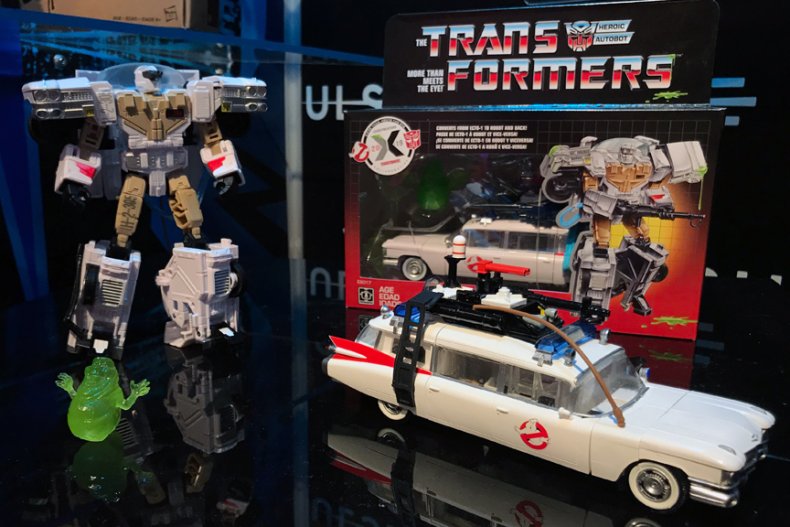 MATTEL
WWE ELITE GHOSTBUSTERS
Walmart Exclusive
$15.88 each
Another mash-up idea from Mattel combines Ghostbusters and the WWE. With the deluxe articulation that the Elite series is known for, these six-inch figures also come with TrueFX facial detailing to enhance their haunting expressions. What makes these Ghostbuster figures stand apart, is that their outfits are based on the wrestler's ring gear they are mashed up with. Each comes packed with a Proton pack and other accessories to help give ghosts a Stone-Cold Stunner.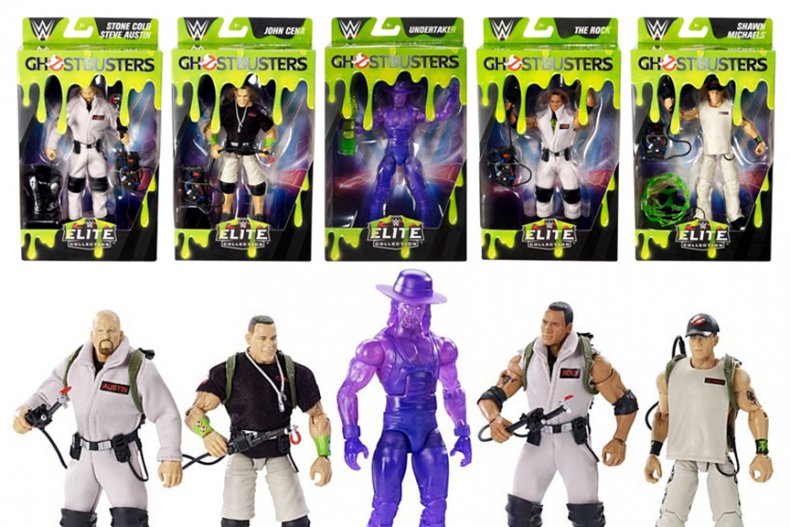 Beyond action figures and vinyl collectibles, there are many different offerings you can find this year from sneakers to prop replicas and more. Is there a particular collectible you're chasing down like a rampant ghost? How do you plan to celebrate the Ghostbusters 35th Anniversary? Let us know in the comments below.