'Ghostober' Schedule: Inside Travel Channel's Unique, Spooky Shows This October
If you're looking for some ghoulish spooks to carry you through this Halloween season, Travel Channel has you covered. The network will air a vast lineup of specially designed programs to entertain and scare viewers with an interest in the paranormal.
The series of programs fall under the fitting name "Ghostober" and will run from October 1 through October 31. In the past, Travel Channel has created a variety of spooky specials. Typically, they have to do with the wildly successful investigative team on Ghost Adventures.
Last year, Ghost Adventures leader Zak Bagans and crew hosted a live lockdown on Halloween night. In it, they explored the host's Haunted Museum in Las Vegas, where Bagans toyed with his Dyybuk Box. The box is believed to be one of the most haunted objects in the world, and some believe it actually cursed musician Post Malone.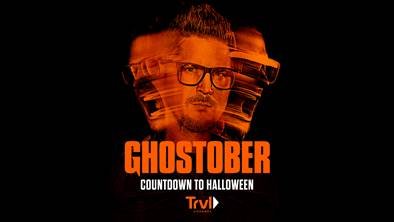 This year, Ghost Adventures will anchor the schedule with a handful of specials. First, the crew will host four episodes titled Serial Killer Spirits. The mini-series will will visit haunts of deadly murderers like H. H. Holmes and Ted Bundy, among others.
The Ghost Adventures crew will also be seen in a Halloween special that will take them inside a notorious haunting: the Harrisville Farmhouse. The famous house inspired movie The Conjuring and is known as one of the exorcism sites of late paranormal investigators Ed and Lorraine Warren.
In addition, Travel Channel will premiere a handful of new series. Witches of Salem will show a dramatized version of the Salem Witch Trials, which threw the Massachusetts town into utter chaos. From the gruesome acts to fear of demonic presences, the four-part series, which begins on October 6, will be educational and scary.
Haunted Salem: Live will follow a similar plot. Instead of being a dramatized version, though, Haunted Salem: Live will start the month off with an in-depth ghost investigation of some of Salem's spookiest locations. The four-hour episode will premiere in real-time on October 4 as investigators from a handful of beloved Travel Channel shows take on notorious haunts.
Some of the investigators include Katrina Weidman and Jack Osbourne (Portals to Hell), Amy Bruni, Adam Berry and Chip Coffey (Kindred Spirits), Dalen Spratt, Juwan Mass and Marcus Harvey (Ghost Brothers: Haunted Houseguests), Dave Schrader and Cindy Kaza (The Holzer Files), according to the Travel Channel.
The month of October will also premiere three new series including Ghost Nation, My Horror Story and Hometown Horror. All will be associated with odd, unexplained happenings in everyday life, especially in small towns.
'Ghostober' Schedule: Inside Travel Channel's Unique, Spooky Shows This October | Culture