Gianni Infantino Invokes Donald Trump, Blames 'Fake News' and 'Alternative Facts' For FIFA Woes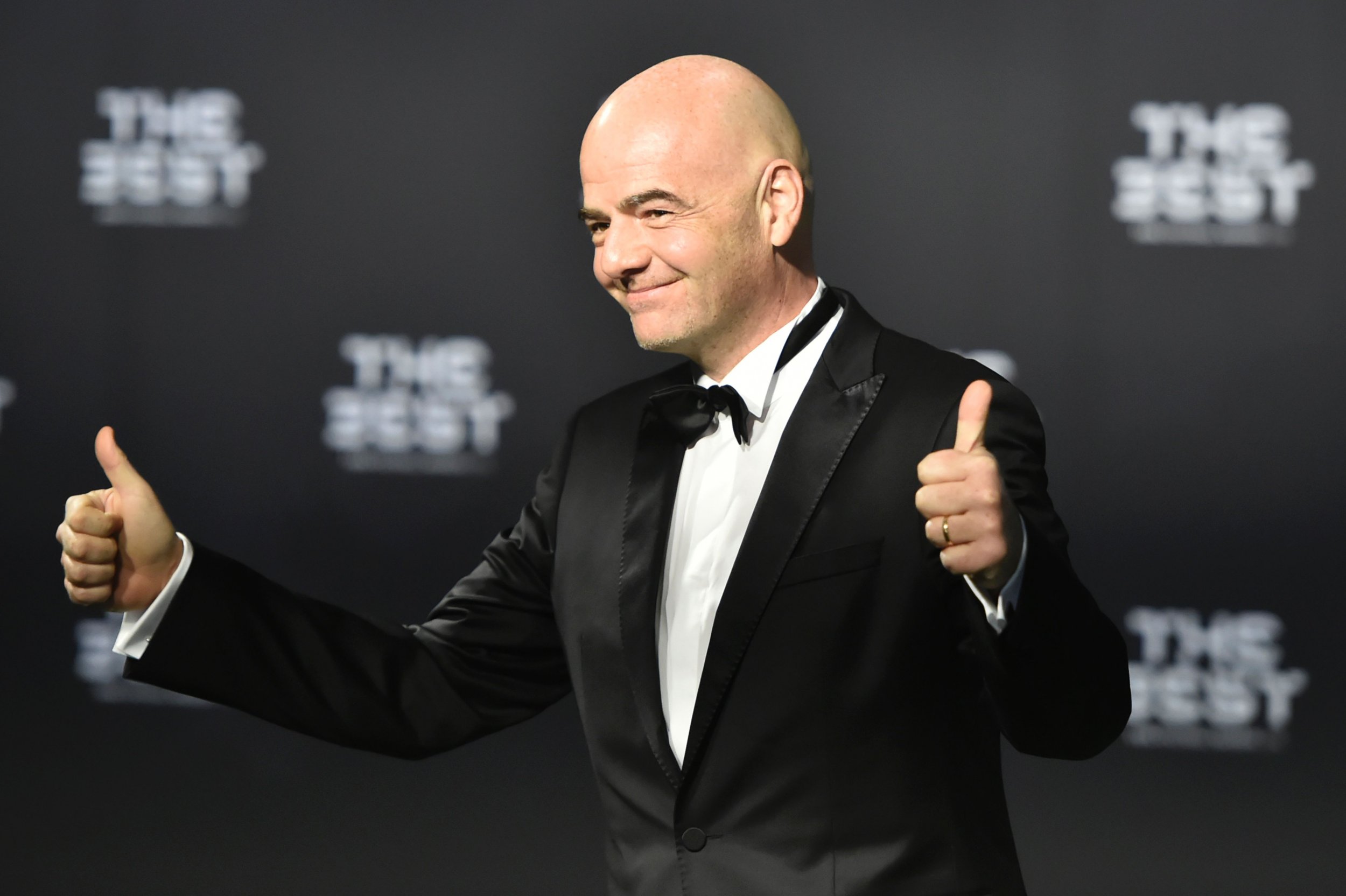 In his second congress as FIFA president, Gianni Infantino attacked the media in a manner that recalled a more prominent world leader.
"Sadly, the truth is not what is necessarily true but what people believe is true," Infantino said in Manama, Bahrain on Thursday morning in quotes reported by the Associated Press.
"There is a lot of fake news and alternative facts about FIFA circulating. FIFA bashing has become a national sport in some countries."
United States President Donald Trump and his administration have regularly invoked the term "fake news" to describe media reports they perceive as unfair. In January, Kellyanne Conway, Counselor to the President, told NBC that Sean Spicer had been using "alternative facts" when he claimed Trump had attracted the largest-ever audience for a Presidential inauguration.
Infantino declined to go into detail about his complaints. The Swiss-Italian, who replaced Sepp Blatter, was cleared in August 2016 of potential ethics violations relating to flights taken on private jets and expensed to FIFA.
On Tuesday, Bloomberg reported that Miguel Maduro, the Portuguese politician appointed in 2016 to oversee FIFA reform following a series of corruption scandals under Blatter, had been ousted after blocking Russian Deputy Prime Minister Vitaly Mutko from keeping his seat on the FIFA Council.
FIFA also chose this week not to reappoint the two leading figures on its ethics committee, investigator Cornel Borbely and adjudicator Hans-Joachim Eckert. Borbely said in quotes reported by the BBC that his removal was "against good governance."
Gianni Infantino Invokes Donald Trump, Blames 'Fake News' and 'Alternative Facts' For FIFA Woes | Sports