This Giant Iceberg Just Broke Off Chile's Grey Glacier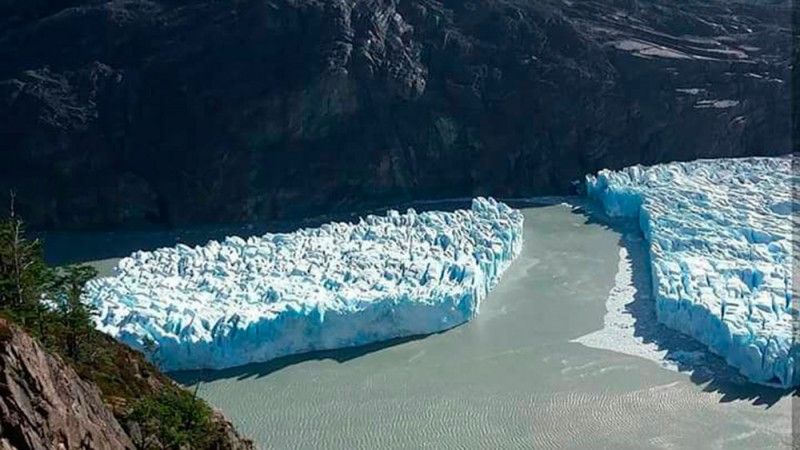 A huge chunk of ice detached from a glacier in Chile—and the pictures are astounding.
The iceberg detached from Grey Glacier in the Torres del National Park in Chile, known for its backpacking opportunities and astounding views of tower-like peaks in southern Patagonia. Images from Chile's forestry service reveal the blue and white colored ice, floating from its parent ice into the Grey Lake this month. The iceberg is around 1,150 by 1,250 feet—much larger dimensions than usual, according to Ricardo Jaña, a Chilean glaciologist from the Institute Antártico Chileno.
"This is a situation that was anticipated, but what's the most singular and anecdotal is that it is an iceberg of much larger dimensions, which called for notable attention," Jaña said in a Spanish statement. The "East tongue," the front portion of the glacier where the iceberg broke off, spans a width of more than 2,500 feet. This detachment demonstrates the trend of warming temperatures in the region, according to Jaña.
Photographs from the past 12 years reveal how the glacier has receded, eventually reaching the chunk of iceberg that broke off this month. As recently as February 2005, the chunk of ice was safely tucked deep into the entire glacier itself.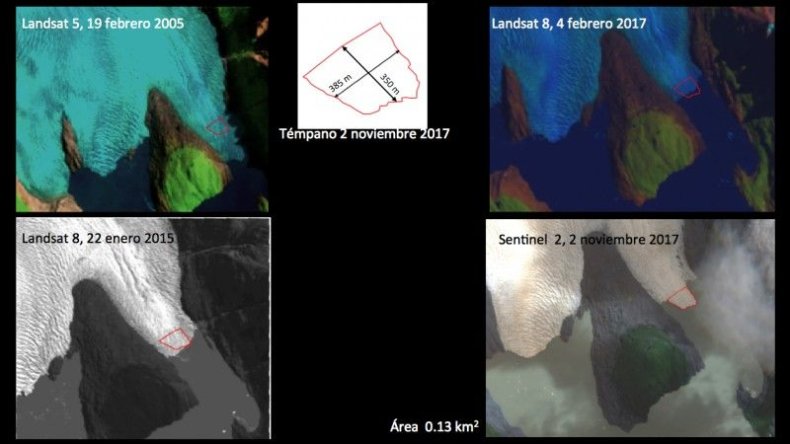 Typically, glaciers melt from within and drain into lakes and rivers. In the past, events like this have happened, but the size of the iceberg can threaten the normal flow of boats as it melts into smaller and fragmented pieces, said Jaña.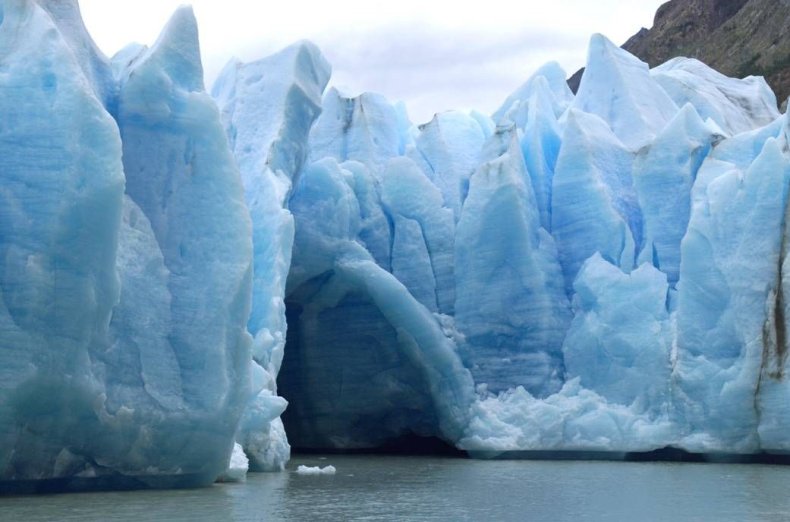 The glacier, like those around the world, has been receding for decades. A 1986 NASA photo is marked with yellow lines indicating how far the glacier had receded by 2007. The striking blue colors results from the ice's absorption of red wavelengths of light and scattering of blue wavelengths of light as it goes through the ice, according to NASA. Soil and rock debris sometimes make Grey Glacier appear like its namesake color.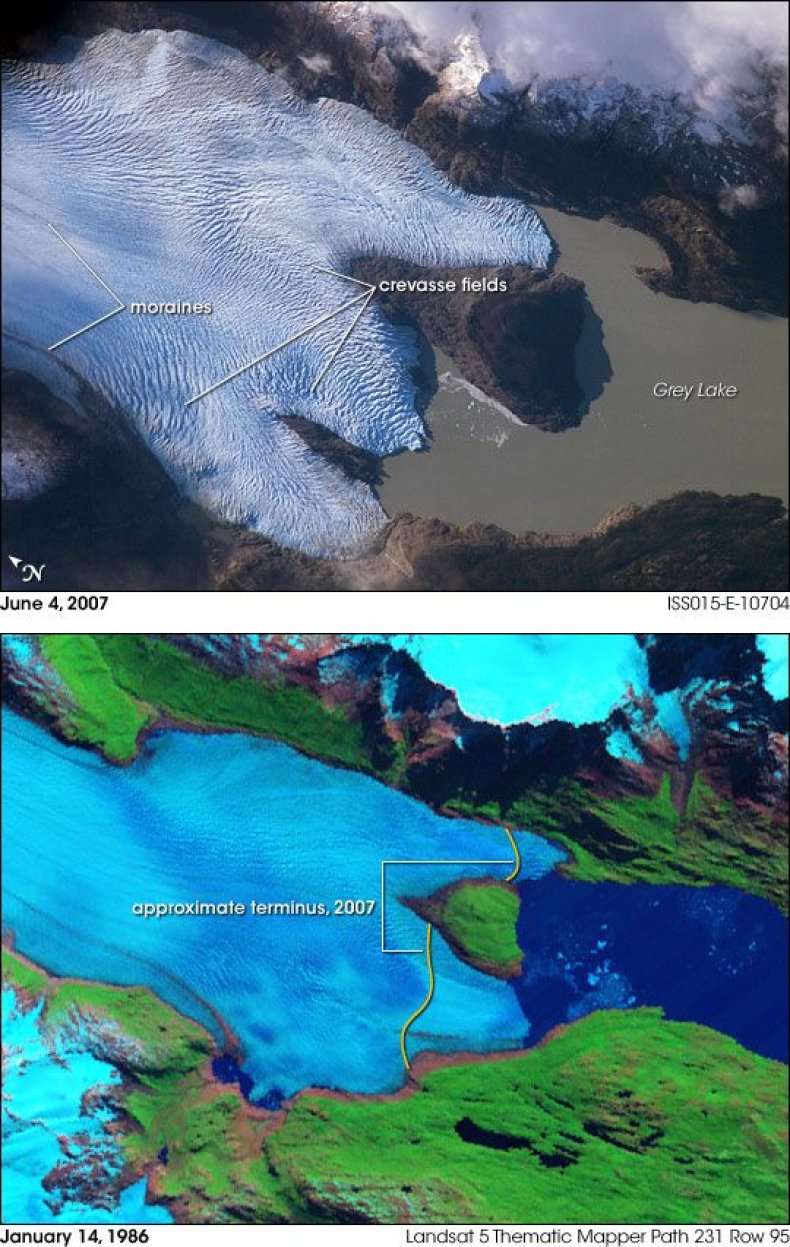 The glaciers and mountains of Torres del Paine National Park in the province of Última Esperanza make up the mountain range Cordillera del Paine, which is around 12 million years old. The mountain range is young in comparison to the Rocky Mountains and Appalachians in the U.S., which are 70 million and 480 million years old, respectively. The national park was founded in 1959, according to Chile's forestry service. By 1978, the United Nations Educational, Scientific and Cultural Organization designated the park as a biosphere reserve. There are around 115,000 visitors each year, making it the third most visited park in Chile.