Giant Snake Spotted Slithering Through Texas Walmart
Snaking through Walmart's aisles has taken on a whole new meaning. On August 7, employees at the eastside Walmart in Odessa, Texas, discovered a slithering customer. CBS7 reported that the snake was found in the store while employees were doing a routine walkthrough.
The Odessa Animal Control was called to the store to safely remove the serpent. Walmart employees and the snake remained unharmed. What breed the snake was remains unclear.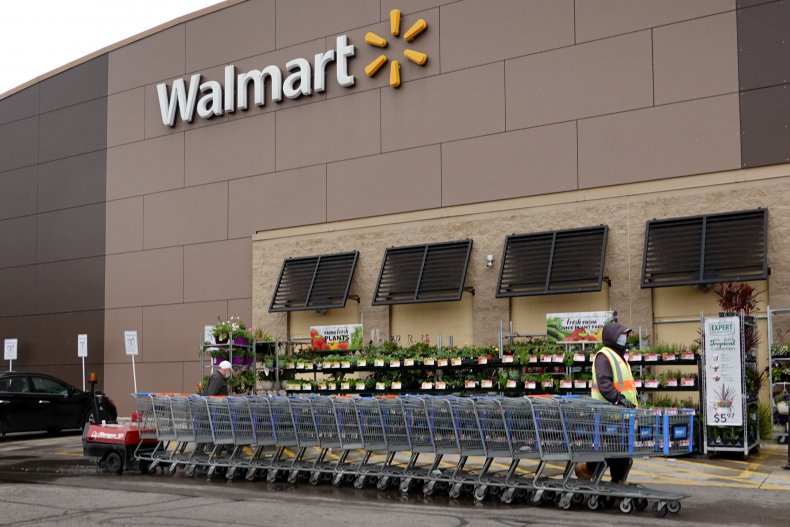 This isn't the first time a snake was discovered at a Walmart in Texas. In June 2019, a Marshall, Texas, police officer captured a snake in a Walmart parking lot. According to KSLA, Officer Rigsby stopped the creature from slithering around the lot after it had prevented a woman from entering her truck. The officer noted that the serpent found was a rat snake.
The month before, another rat snake was found in a shopping cart at the Cross Roads, Texas, storefront. NBCDFW reported in May 2019 that the "fairly large snake" was twisted among shopping carts and startled a worker at sunset that evening.
The Northeast Police Department noted in a Facebook post that the serpent shocked the employee collecting shopping carts, who let out a "loud scream across the parking lot." The NEPD officer that was monitoring the area heard them yell.
"The Snake Charmer" (whose real name is John Heckaman, of Savannah, Texas) came to the rescue and assisted in removing the reptile. He was only bit once by the rat snake. "Recent heavy rains are forcing a lot of snakes out of their natural habitats, and this goes to show, that they can turn up just about anywhere," the NEPD's Facebook post concluded.
With the prospect of snakes potentially turning up "just about anywhere," there are a few things to keep in mind, should you ever suddenly come across a snake.
The Texas Parks and Wildlife website advises folks to not chase snakes when they see them, since they typically do not bother humans. Snakes can become dangerous when they are surprised or cornered. "The majority of bites result from people taking unnecessary or foolish risks with venomous snakes," the website notes.
If you feel like there could be a snake by you, you should freeze until you can spot where it is. "Allow the snake to retreat," Texas Parks and Wildlife instructs. "If you must move, back slowly and carefully away from the snake."