Giant Swastika-Armed Trump Set on Fire by Left-Wing Protesters in Philippines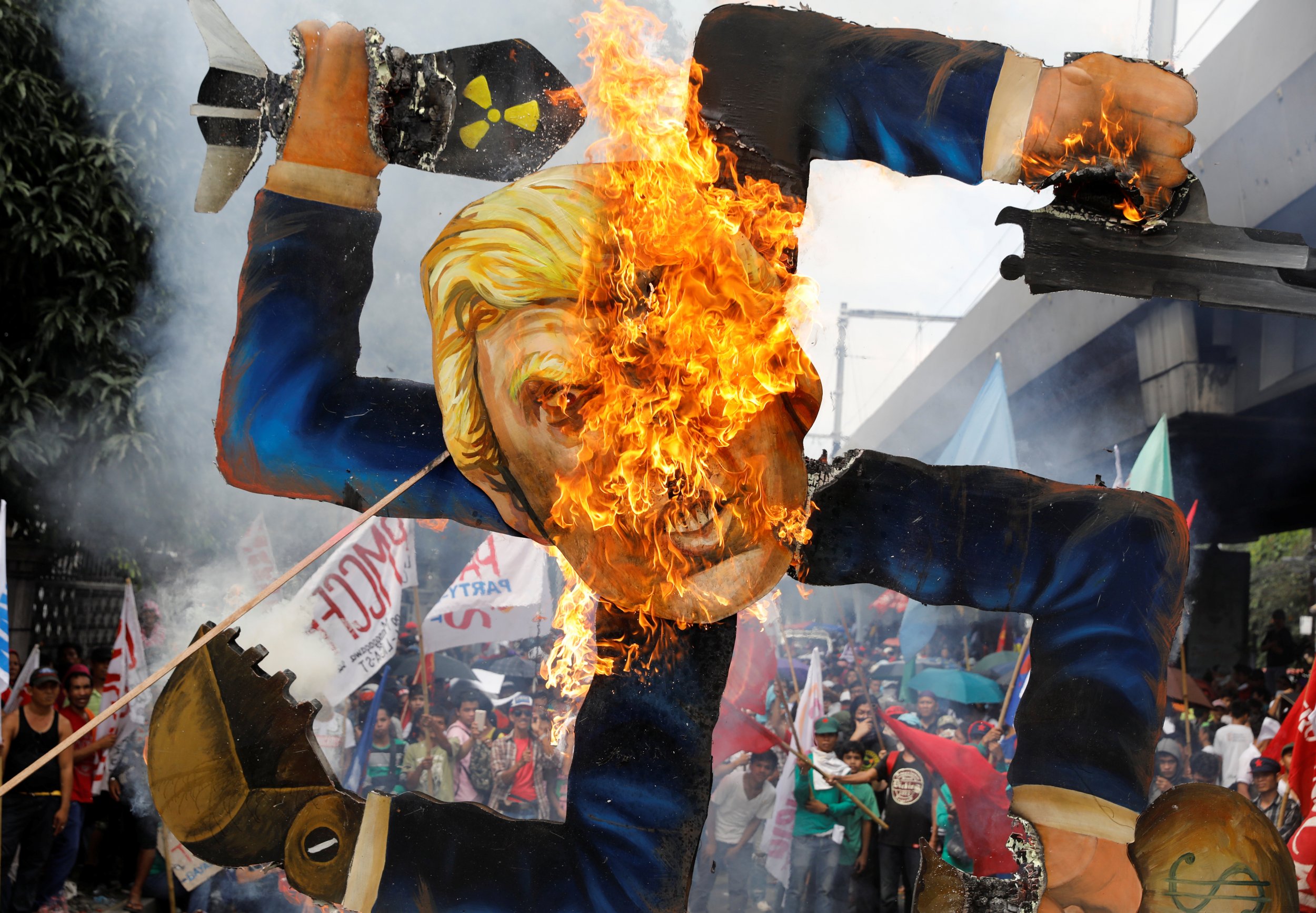 An effigy of President Donald Trump was set on fire by protesters in Manila on Monday, marking the second consecutive day of protests against the American leader.
The 13-feet-tall model featured four swastika-style rotating arms, each holding a different item: a gun, a nuclear missile, an excavator and a sack of dollars, with a smaller effigy of Filipino president Rodrigo Duterte cowering behind it. "This is the fascist spinner" one protester called it on social media.
Hundreds of people protested Trump in the Philippines, the fifth and final leg of his Asia tour, where he was attending the Association of Southeast Asian Nations (ASEAN) Summit.
One small stage was decorated with a poster reading "Ban Trump" as a singer sang the "Do you hear the people sing" tune from the French revolution musical Les Miserables.
A left-wing Filipino movement known as Bagong Alyansang Makabayan (Bayan or New Patriotic Alliance) organized protests against the American president, whom they describe as "a warmonger, racist and fascist who also supports repressive regimes" on each of the three days of the summit.
"Trump today is the biggest threat to peace," Bayan secretary general Renato M. Reyes, Jr. said in a statement on the group's Facebook page. "He wants to further open up economies of developing countries. He uses U.S. military aid to prop up fascist regimes that violate human rights, in exchange for acceptance of U.S. dictates," he added.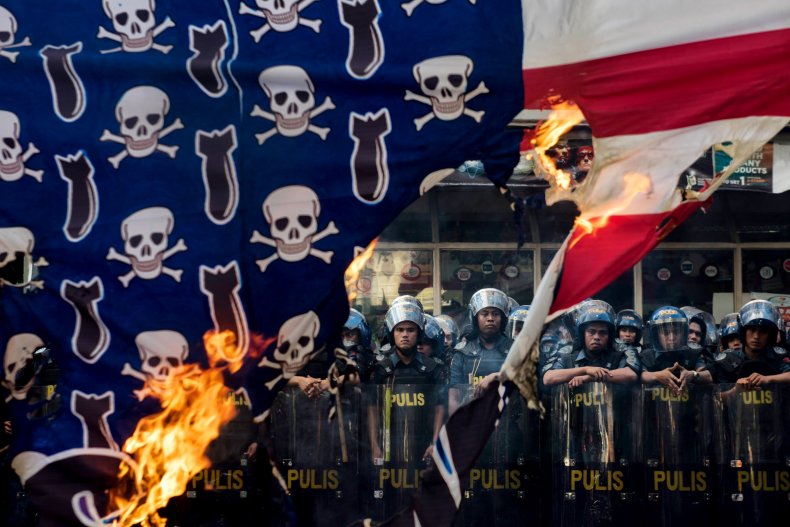 The organization's U.S. chapter also called for a three-day mobilization in solidarity with the protests in the Philippines. "The biggest obstacle to genuine peace, democracy, development, and security in the region is not ISIS-affiliates in the Philippines or nuclear weapons in North Korea—it's Trump and U.S. imperialism," Bayan-USA secretary general Jessica Antonio said in a statement on the group's website.
On both Sunday and Monday, protesters were met with water cannons as authorities in anti-riot gear prevented them from reaching the venue where the summit is held and blocked a street leading to the U.S. embassy in Manila. According to the protest organizers, more than 20 people were injured and one person was arrested on Sunday.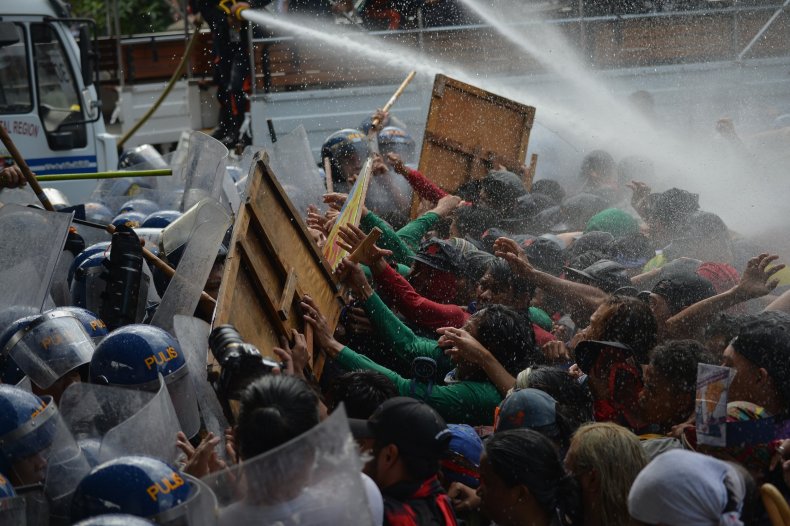 Trump, who met with Duterte Monday, said he enjoys a "great relationship" with his Philippine counterpart and the two are often compared to one another for their brash rhetorical style.
According to White House press secretary Sarah Huckabee Sanders, the two leaders discussed terrorism, illegal drugs and trade.
"Human rights briefly came up in the context of the Philippines' fight against illegal drugs," she said, quoted in Reuters, in reference to the "war on drugs" waged by Duterte which resulted in thousands of extra-judicial killings and drew severe criticism from human rights groups.